Emmy Nominees Michael K. Williams and Jonathan Majors Worked Together Before 'Lovecraft Country', and They Both Played the Same Character
When 'Lovecraft Country' premiered, Jonathan Majors discussed playing Michael K. Williams' son in the HBO show. It was a reunion for the two future Emmy nominees, because they both played Ken Jones at different ages in 'When We Rise.' Willams had spoken of his collaboration with Majors before the 2017 premiere of the ABC miniseries.
Michael K. Williams died on Sept. 6. He has a chance of winning a posthumous Emmy on Sept. 19. Williams is nominated for Outstanding Supporting Actor in a Drama Series for his role on Lovecraft Country. Williams played Montrose Freeman, the character that starts the whole story. When Montrose goes missing, his son Atticus (Jonathan Majors) goes looking for him. Atticus uncovers a world of monsters straight out of his story books, although the racism of 1950s America remain far more horrifying.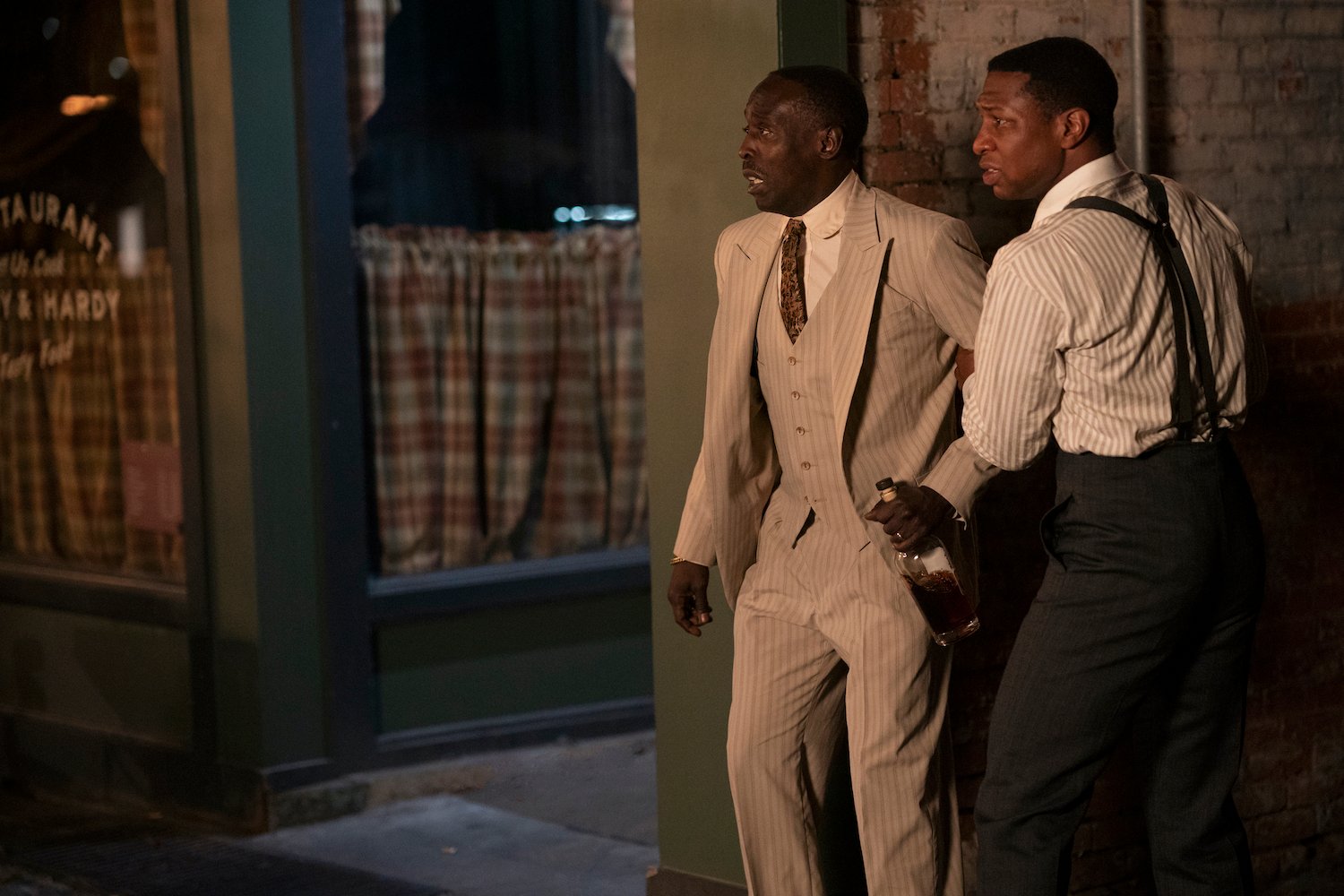 Lovecraft Country was a reunion of sorts for Williams and Majors. Although they didn't work directly together, both starred in the ABC miniseries When We Rise, about the history of the LGBTQ rights movement. Williams and Majors each played Ken Jones at different ages. Majors recalled his experience with Williams on a Television Critics Association Zoom panel on Aug. 5, 2020.
"First off, you know, Michael, that's my man," Majors said. "And the bonding we had on When We Rise, I guess that was, wow, damn near four years now. The fact that we're playing the same guy at different ages, there's something to that, I think."
Majors is also nominated for Outstanding Lead Actor in a Drama Series. At the time of Lovecraft Country's release Majors praised the show's creator, Misha Green for further developing his connection with Williams. 
"And then for Misha and the rest of the squad to put us together as father and son now, I mean, we had already built the off set relationship," Majors said. "That kind of brotherhood, paternal/fraternal, the resistance kind of was already there.  And then we developed it and curated it a bit more to play father and son. But, yeah, absolutely, we were halfway there when we met. When Atticus and Montrose met we were halfway there already."
In January 2017, Williams spoke on a TCA panel about When We Rise. Williams said he had wanted to study Majors' performance as Jones more, but creator and executive producer Dustin Lance Black advised him not to.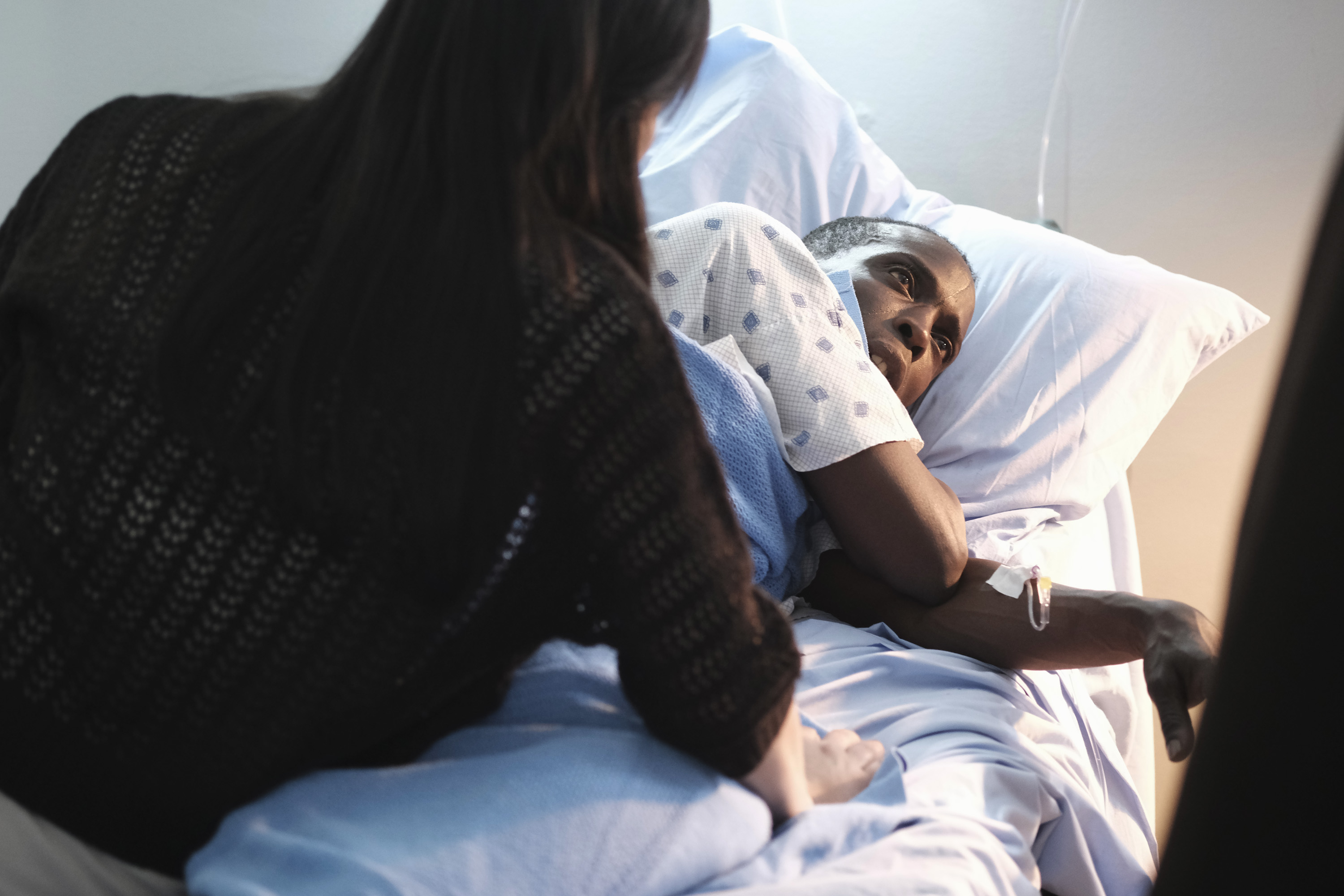 "I wanted to see what his performances were and what he had done with Ken," Williams said. "And I think Lance came back and said [he] decided [he] didn't want to do that."
The real Jones was a consultant on When We Rise. Majors played Jones through his time with the Navy in the Vietnam War. Williams realized he woudl be playing a very different Jones in San Francisco's Castro District in the '70s.
"By the time Ken Jones got to me, he had evolved," Williams said. "He was like a completely different person. His younger self was a military man, in the closet, fighting the African-American civil war as a black man in American and fighting a war for our country. By the time he got to me in San Francisco, he was openly gay. He had left the military. He made a complete transformation, the hair and everything. So I think Lance thought there was no need for me to try to match or blend anything prior to that."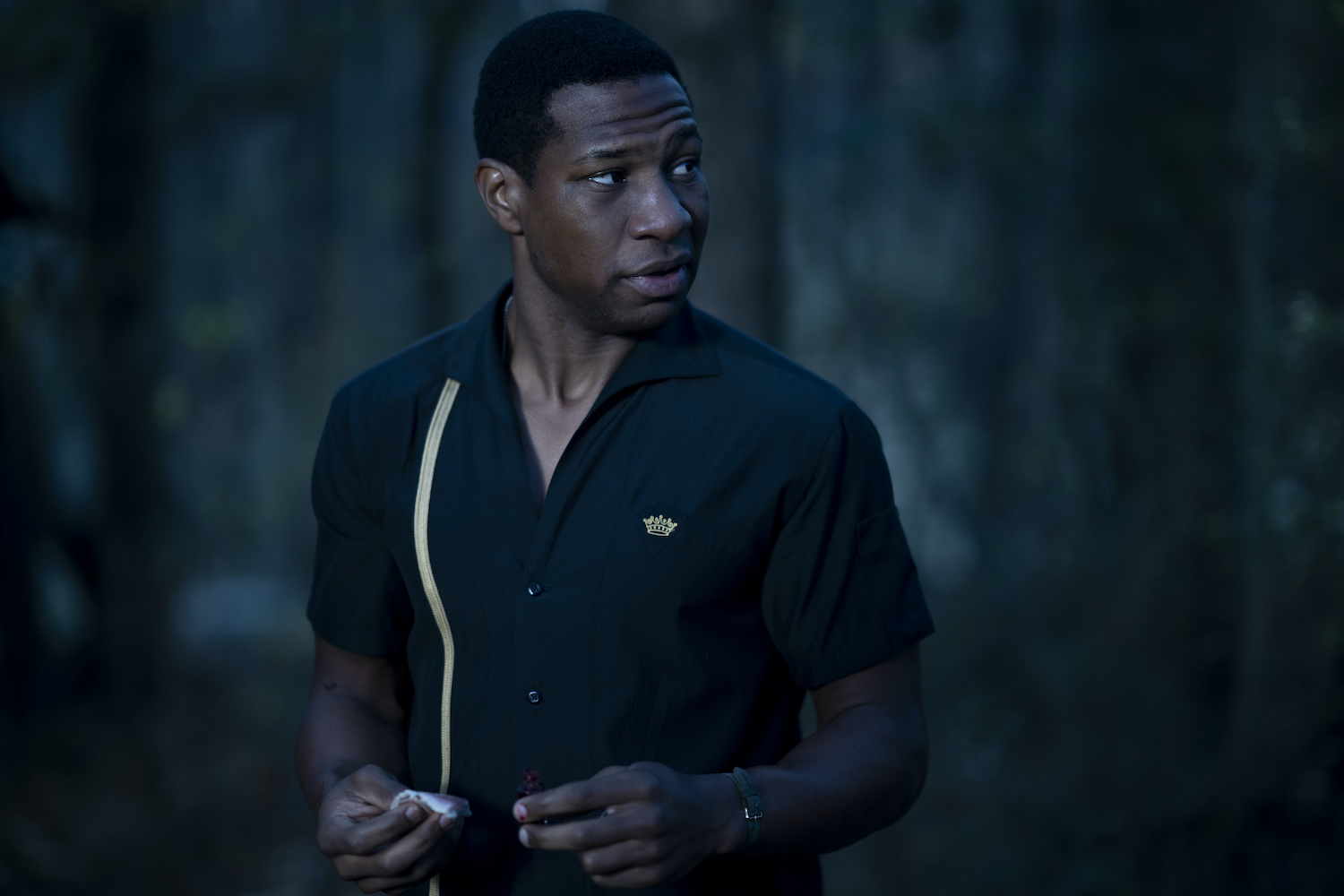 Williams was confident that Lovecraft Country would get a second season. When HBO ultimately decided to cancel it, Williams explained to Gold Derby how he made peace with the news. 
"There's a lot more in Montrose that I would have loved to explore," Williams told Gold Derbg. "But with situations like this, I subscribe to the narrative that there are no mistakes, and I truly believe that Lovecraft did exactly what it came to do, which was to spark the conversation, change the narrative, and to show the Black experience in America in a different light."
Whether Lovecraft Country even wins Emmy Awards or not, although it likely will, Williams was confident the show had made its mark. Williams always imagined even one season of Lovecraft Country would last forever.
"I think we'll be talking about Lovecraft for a long time, a long time in its one little season," Williams said. 
Source: Gold Derby