Emmy Predictions 2021: Will 'Wandavision' Take Home The Emmy for Outstanding Limited Series?
In our latest 2021 Emmy predictions, we take a look at which series will take home the trophy for Outstanding Limited Series. The hit Marvel television series WandaVision is in a good position to take home the gold. However, it's not without its stiff competition.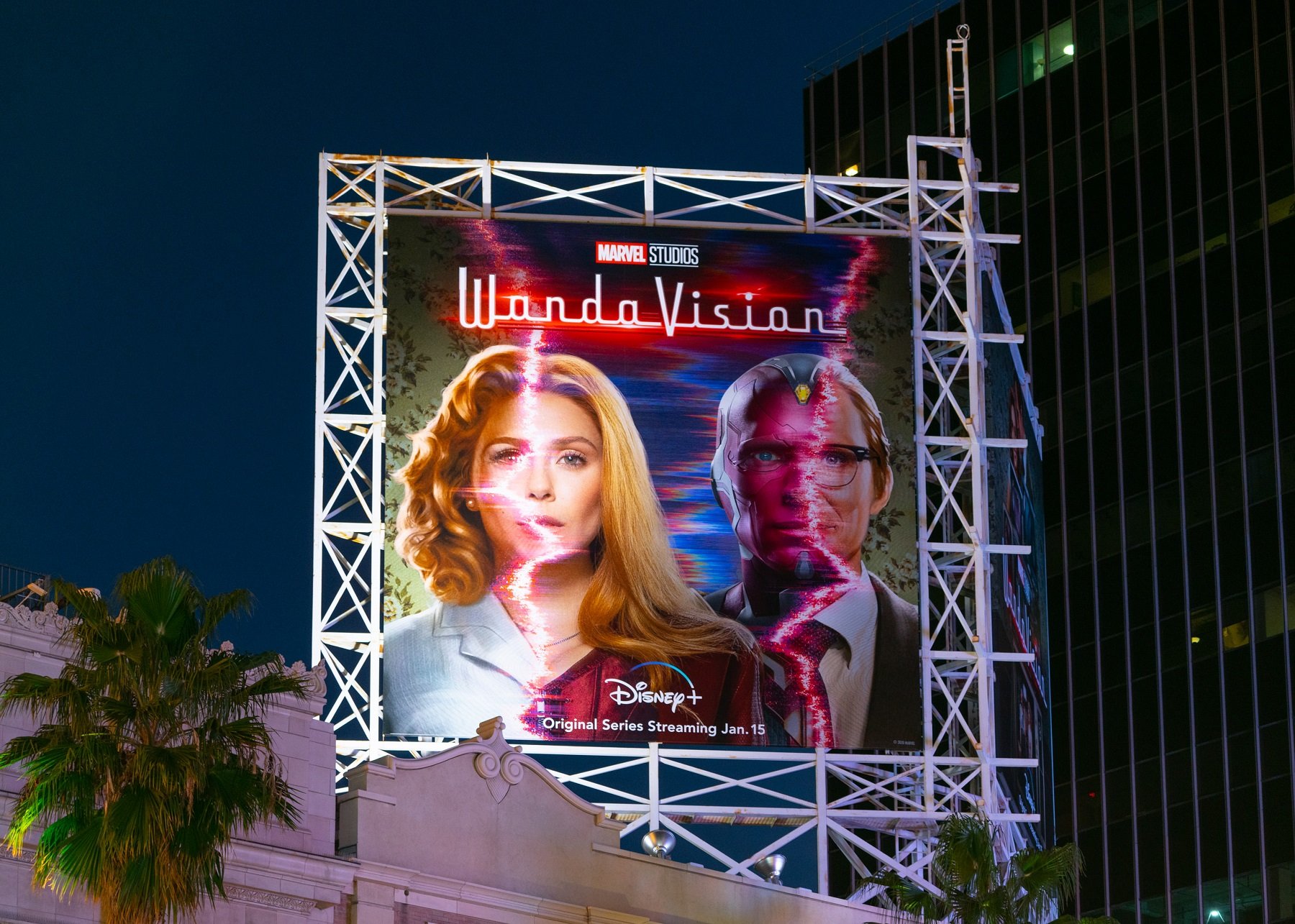 2021 Emmy Predictions look good for 'WandaVision'
Our 2021 Emmy predictions for Outstanding Limited Series look good for WandaVision. The hit Marvel television series is up against some great shows. The Queen's Gambit on Netflix is also nominated in the same category, as is I May Destroy You and Mare of Easttown. But it's the largest nomination for the popular show, which airs on Disney+.
Collider, however, believes that the big prize could go to I May Destroy You, which aired on HBO Plus. "Sometimes choosing chaos in an award show context means choosing the show that most deserves to actually win," they write. "Quite honestly, any of these shows winning would please me. No bad apples in this bunch."
This, however, suggests that WandaVision isn't a sure win.
But 'WandaVision' is not a sure win
Despite our 2021 Emmy predictions, WandaVision is far from a sure win. And other outlets believe that the hit Marvel television series won't be able to take home the top prize, as well. While Collider believes I May Destroy You will take home the Outstanding Limited Series trophy, The Los Angeles Times believes that the honor will go to Mare of Easttown.
The Kate Winslet-led production has been a commercial and critical darling since it hit the airwaves. And the outlet believes that this will be enough to push it to victory on Sept. 19. "It's been a minute since "Mare" mania gripped us on Sunday nights, the weeks when we popped open a Rolling Rock or three and contemplated the best spots for hiding unsatisfactory duck liver pâté," they write. "But the show and Kate Winslet's lead performance linger, and I'm wondering if that recency bias might have a steamroll effect when the Emmys are presented."
But that doesn't mean WandaVision can't take home other Emmy awards.
Could 'WandaVision' win other Emmy awards?
Even if WandaVision doesn't take home the Emmy for Outstanding Limited Series, it can certainly take home other awards. Our 2021 Emmy predictions suggest that the show can certainly take home the top prize in other Emmy categories. Overall, the show is nominated for 23 Emmys, including Outstanding Lead Actor and Outstanding Lead Actress in a television series.
The Outstanding Limited Series category doesn't seem to have a clear winner. But our colleagues in Australia who are covering the Emmys for ABC News believe that Paul Bettany has a shot at winning the Outstanding Lead Actor top prize. They're not sanguine about Elizabeth Olsen's chances, though.
It remains to be seen whether our 2021 Emmy predictions come to pass. But it will be a nice upset for WandaVision to take home the top prize.