Emmy Raver-Lampman Shares the Biggest Difference Between Broadway and 'The Umbrella Academy'
'The Umbrella Academy's Emmy Raver-Lampman reveals the biggest difference she noticed acting on Broadway stages versus acting for a Netflix series.
Emmy Raver-Lampman might be best known for her role as Allison Hargreeves in the Netflix series The Umbrella Academy. But what some fans might not know is that she's also a Broadway star. The multi-talented actor shared the most significant difference between acting for a Netflix series and performing a Broadway production. Her insight was profound, but comical!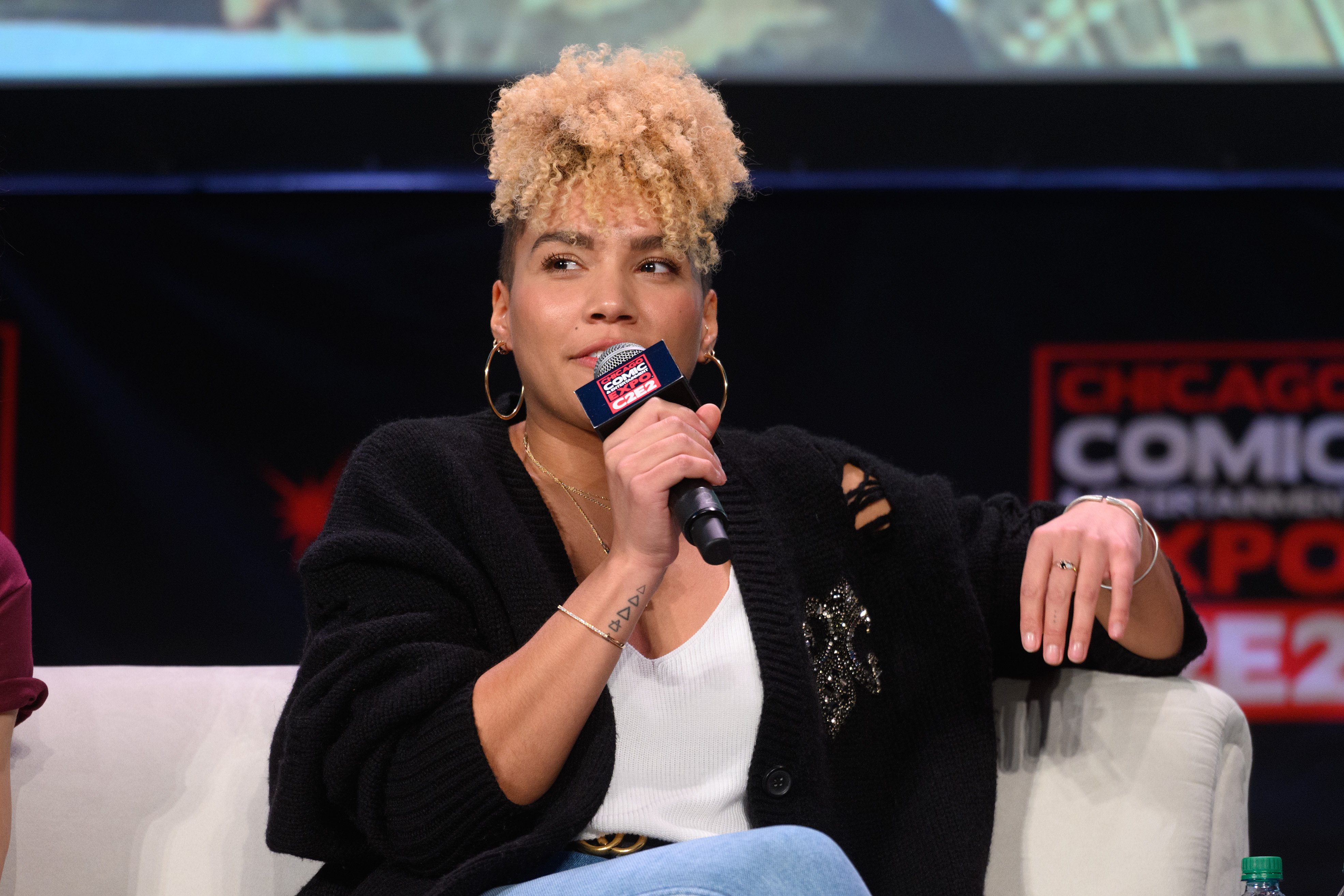 Emmy Raver-Lampman plays 'The Rumor' in 'The Umbrella Academy' 
Most people probably know Raver-Lampman for her role as Allison Hargreeves in the Netflix series The Umbrella Academy. She plays one of the seven super siblings adopted by Sir Reginald Hargreeves (Colm Feore).
Allison's powers allow her to "rumor" anyone into doing anything. Throughout season 1, fans learned how Allison used her powers to gain fame, love, and affection. Throughout season 2, Allison realized she could achieve great things without having to use her powers.
Emmy Raver-Lampman acted on Broadway before starring in 'The Umbrella Academy' 
Before she joined the cast of The Umbrella Academy, Raver-Lampman had a successful career on Broadway. She has had roles in Hair, Jekyll & Hyde, and even the leading role of Elphaba in Wicked. 
From March 2015 to September 2017, Raver-Lampman was the understudy for the lead female roles in Hamilton. She was ready to play the parts of Angelica Schuyler, Eliza Schuyler, Peggy Schuyler, and Maria Reynolds. 
Emmy Raver-Lampman says the biggest difference between shooting a television series and performing on Broadway is the applause 
During an interview with Tribute Movies, Raver-Lampman and Umbrella Academy co-star Tom Hopper spoke about their work on the series. 
When asked about the biggest difference between The Umbrella Academy and a production like Hamilton, Raver-Lampman pointed out the lack of reaction on set. 
"When you're doing a musical or a play or anything that's on the stage, after every scene or song, people applaud your work," she laughed. "[That] doesn't happen so much in television." 
Another big difference between filming and live productions is how the story is revealed
There are many differences between performing on Broadway and acting in a Netflix series. One of the biggest adjustments Raver-Lampman had to make was getting accustomed to doing scenes one at a time instead of telling an entire story in one setting.
"You do [a scene] many, many times that day, but then you move on, and you never have to go back to it," she said. With Broadway, Raver-Lampman was used to performing "a beginning, a middle, and an end of a play." The whole story is presented at once, and it's the same each time it's performed. 
"It doesn't change until you don't want to do it anymore — or your contract ends," she explained. 
Working on The Umbrella Academy, Raver-Lampman said she had to adjust how she attacked the work. Perfecting scenes and then never going back to them was a whole new world for her, but she got the hang of it. 
"I do believe the work is the same," she added. "You have an intention, you have a story to tell, and you have a beginning, middle, and end." But with television, you don't always have that information at the ready, as you would with a play.