Emmy Rossum Kept the 1 Thing She Splurged on With Her First Big Paycheck
Emmy Rossum will forever be tied to her role as Fiona Gallagher on Shameless, but her work in entertainment started years before the TV show.
With an early start in the business, Rossum came across opportunities that afforded her exposure, education, and income. Her first large paycheck enabled her to make an unforgettable purchase for herself and she's held on to it for years.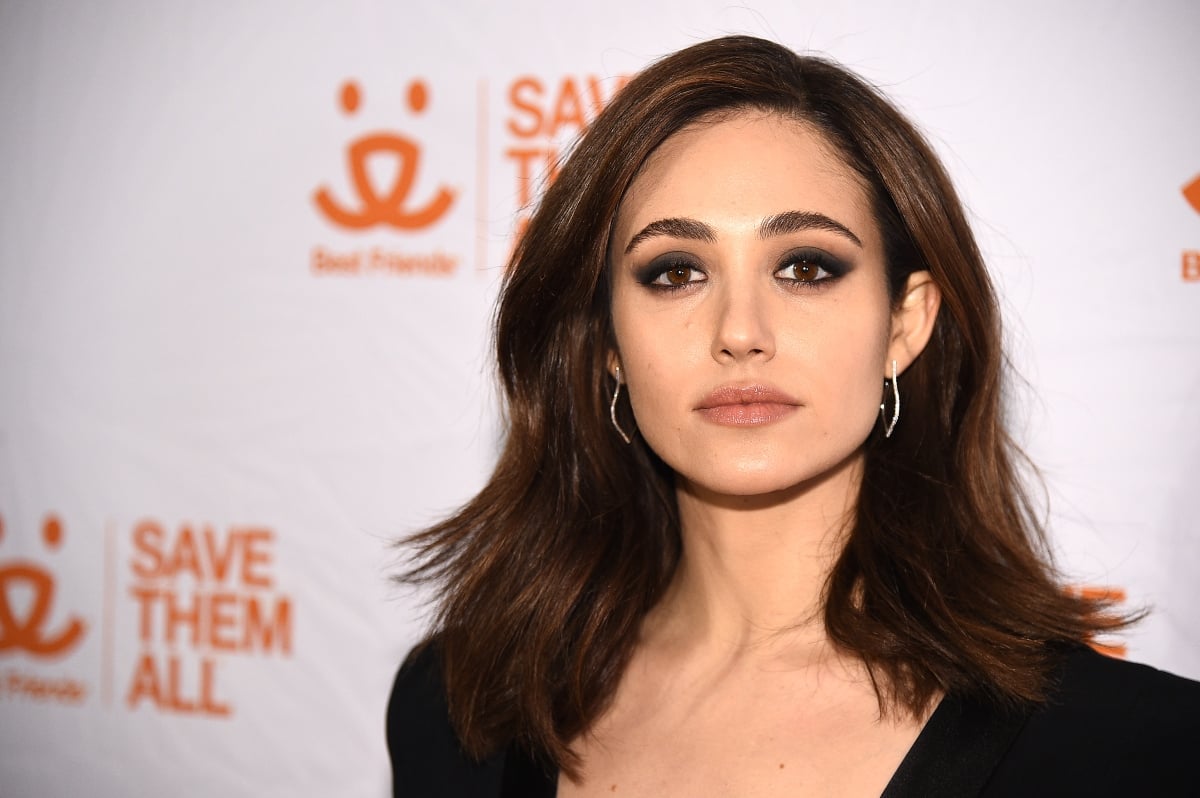 Emmy Rossum began acting and singing as a child
Emmy Rossum grew up in New York and developed a love for the stage before age 12. She often tells the story about how her second grade teacher sent her to the opera for a singing audition.
She spent many years singing with the New York Metropolitan Opera while attending private school. Though she eventually finished high school online due to her busy work schedule, she continued to sing.
Once Rossum segued into acting in television, films, and commercials, other doors opened for her, enabling her to earn money.
Rossum's spent her first big paycheck on a chair
Rossum scored a part in a soap opera as a pre-teen, but her first major movie role was in 2003's Songcatcher. Soon after, she landed a part in a film adaptation of the musical, Phantom of the Opera.
During a 2015 interview with radio host Sway of Sway in the Morning, Rossum opened up about growing up as an only child with a single mom. She spoke about her early acting career and shared that eventually, she started contributing to the household. But Rossum described it as a Godsend and said she was grateful her family supported and inspired her work.
She explained she started making money around age 14 or 15 and recalled being stunned when she received her first large check.
"I remember I did a guest episode of The Practice when I was 15 years old and I got a check for $12,000," Rossum said. "That blew my mind. At that time, I wasn't paying for the family and my mom was like, 'What do you want to do with this money?' and I wanted this chair," she said.
Rossum said she wanted a particular chair she'd seen in an architectural magazine that signified she'd made it. "So I bought this fancy chair and I studied in it," she remembered. When asked about the cost, Rossum estimated it was around $3,000, and she said she put the rest of the money in savings for school.
She explained how at the time, the chair represented something she could take with her that reminded her of the beginning of her career. Rossum said she still has the chair in her house, and the memory symbolizes her first big paycheck.
She still couldn't wrap her mind around the fact she earned that amount of money for four days of work as a teen.
Where is Emmy Rossum in 2021?
Though rumors are rampant that Rossum may return as Fiona in this final season of Shameless, her next project to be released is Angelyne. The miniseries is due to arrive on the Peacock streaming service in 2021.