Emmy Rossum Announces the Birth of First Child After Successfully Keeping Her Pregnancy a Secret
Surprise, Emmy Rossum is a mom!
The actor and her husband, Sam Esmail, recently welcomed a baby girl together, which she announced in an Instagram post on May 25. Rossum's big news comes as a big shock to all, especially since she kept her entire pregnancy a secret until now.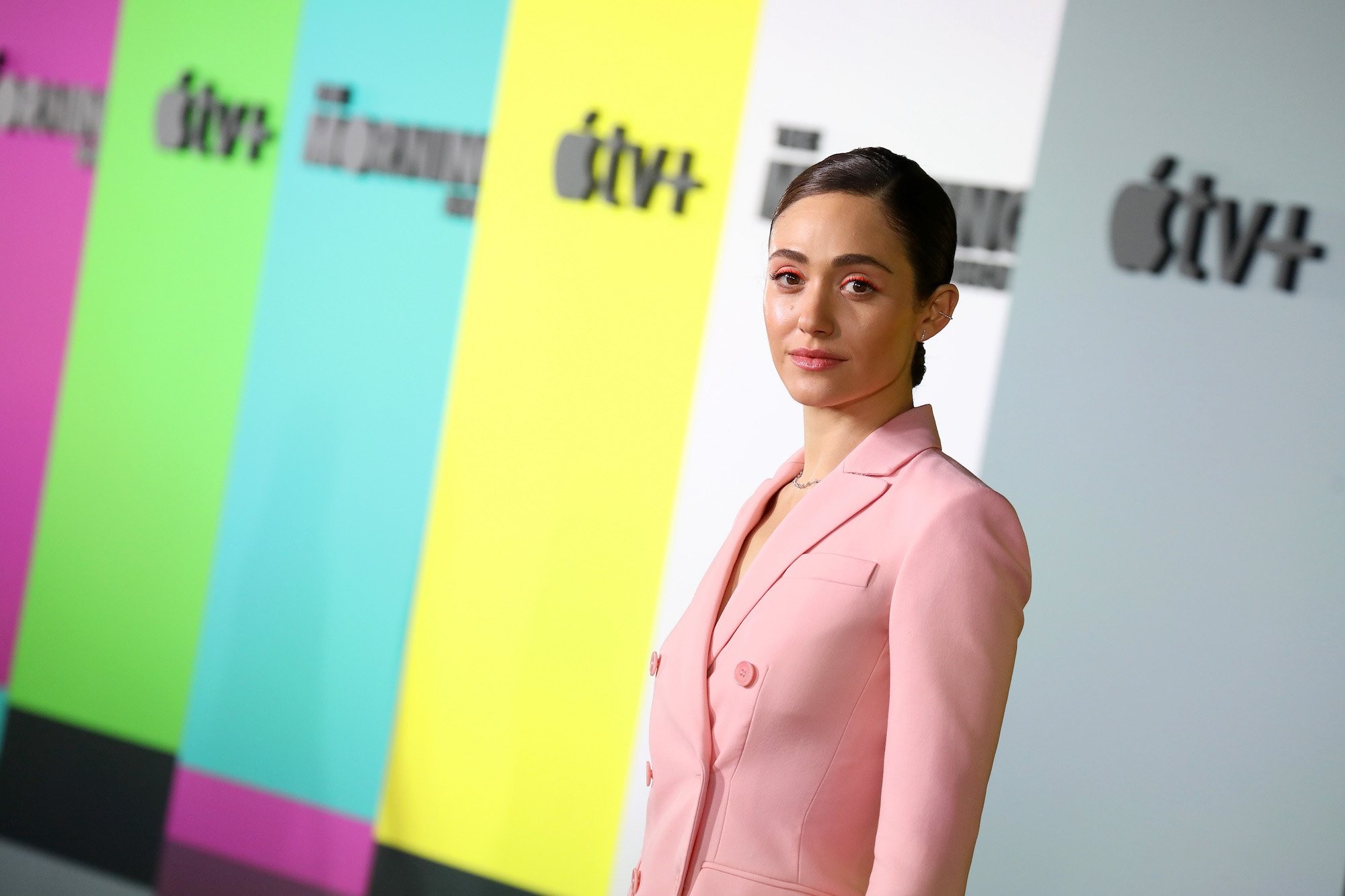 Emmy Rossum announced the happy news alongside a series of maternity photos
On May 25, Rossum took to Instagram to announce that she and her husband welcomed their first child together — a baby girl — a day prior.
"5.24.21. On a sunny Monday morning, at 8:13AM, we welcomed our daughter into the world," she captioned a series of black-and-white photos.
In the first shot, the Shameless alum is showcasing her baby bump, while another showed Esmail cradling her belly. Rossum also shared a photo of what appears to be her newborn's footprint.
This exciting milestone comes four years after The Phantom of The Opera actor and the iRobot creator tied the knot in May 2017 in an intimate ceremony held at Central Synagogue in New York City.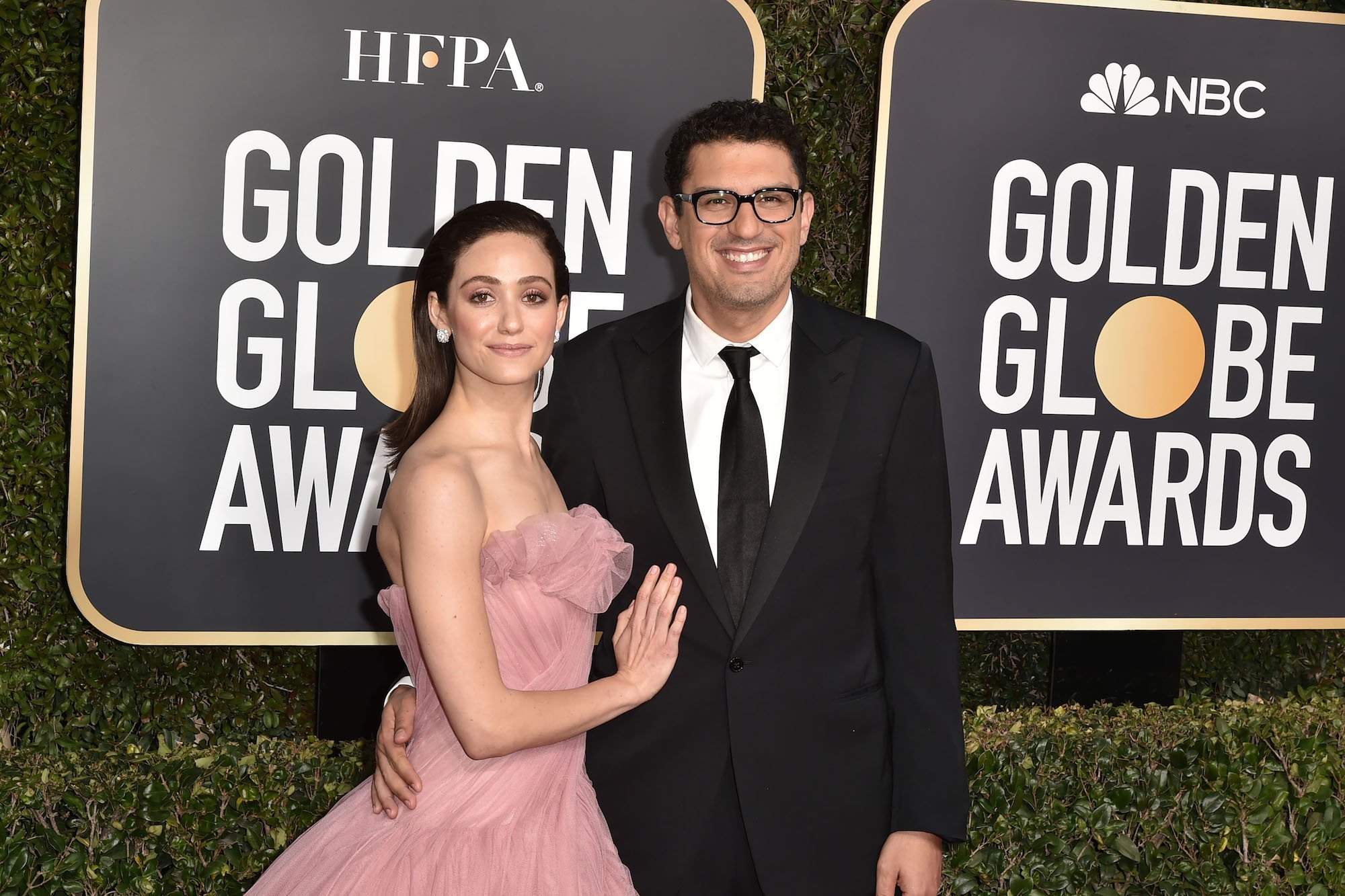 RELATED: Emmy Rossum Kept the 1 Thing She Splurged on With Her First Big Paycheck
Emmy Rossum is the latest A-list mom to pull off a secret pregnancy
The news of Rossum's pregnancy came as a shock to the world.
Seeing as the actor never revealed that she was expecting and hasn't been in the spotlight lately due to the coronavirus (COVID-19) pandemic, we were all taken back when she announced that she was indeed pregnant.
RELATED: 'Shameless': Emmy Rossum Once Revealed Which Gallagher She'd Want as a Real-Life Sibling
While the current circumstances allowed Rossum to hide her baby news until now, she isn't the first celebrity who's kept her pregnancy a secret.
Over the years, plenty of A-list moms have pulled this off, including Mindy Kaling, Cameron Diaz, and Jessica Biel.
Even Kylie Jenner — who is known for documenting big moments in her life on social media and Keeping Up With the Kardashians — successfully hid her pregnancy from the public eye. It wasn't until she announced the birth of her daughter, Stormi Webster, on February 1, 2018, that the world finally knew of her big secret.
Emmy Rossum documented her pregnancy journey
Even though she kept her baby news under wraps until now, Rossum still captured this exciting journey in photos, which she shared on Instagram.
In addition to the slideshow of photos she posted online along with the caption announcing the birth of her child, The Day After Tomorrow star also shared a snapshot of her caressing her baby bump in the weeks leading up to her due date.
"Two weeks before our daughter was born," she wrote under the stunning black-and-white photo.
Hopefully, now that her daughter is here, Rossum will continue posting photos from her pregnancy and open up more about her life as a new mom.