Emmy Winner Olivia Colman Found It 'Slightly Annoying' to Play Queen Elizabeth II on 'The Crown'
In an upset at the 2021 Emmy Awards Olivia Colman won for her performance on 'The Crown' as Queen Elizabeth II. Although, the actor previously called the role 'slightly annoying' because 'everyone can tell me what the Queen sounds like.'
Queen Elizabeth II is an Emmy Award winner. Well, sort of. Olivia Colman just won an Emmy for her performance on The Crown as the leader of the royal family. However, it wasn't all sipping on tea with corgis nearby. The 47-year-old actor actually found it "slightly annoying" to play the queen.  
Olivia Colman played Queen Elizabeth II in 'The Crown' Seasons 3 and 4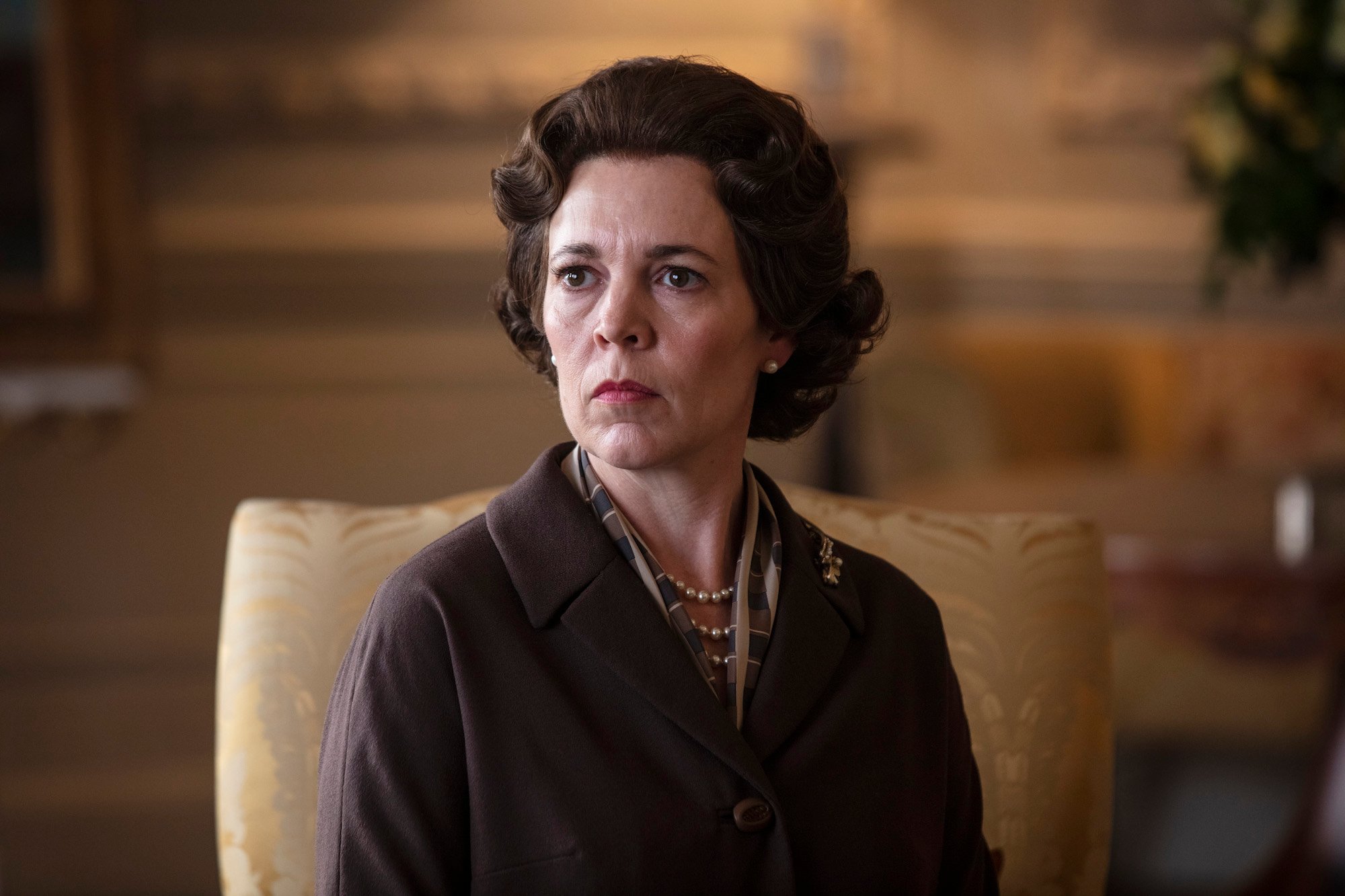 Colman began her reign on The Crown in season 3. She joined the cast after Claire Foy gave an award-winning performance as the queen in seasons 1 and 2. Colman portrayed the queen through the events of the '70s and '80s. There was an economic crisis, attempted coup, and, of course, no shortage of family drama. And, yes, the episodes included Charles and Camilla, Duchess of Cornwall (Emerald Fennell) as well as his marriage to Princess Diana (Emma Corrin).
Despite winning an Emmy for her performance, Colman won't continue playing the queen. In The Crown's typical fashion, another actor will be taking over as the show moves through yet another decade of the queen's reign. So who is The Crown's new queen? Harry Potter alum Imelda Staunton. She's set to portray the queen in the '90s alongside Elizabeth Debicki as Diana. 
Olivia Colman found it challenging to portray someone people know on 'The Crown'
During a June 2020 Deadline interview, the Broadchurch alum shared what she found difficult about playing the queen. It wasn't the accent or the wardrobe but rather the fact that viewers are, for the most part, familiar with her. Whereas her previous royal role — Colman gave an Oscar-winning performance as Queen Anne in 2019's The Favourite — people know much less about her. 
"It's definitely more daunting to play someone that everyone knows," Colman said. "The beauty of Queen Anne is that no one can tell me she didn't sound like that, but everyone can tell me what the Queen sounds like, and that's slightly annoying." 
"It's much harder to play people that everyone has a vision of, a picture of, and has ideas about," she added.
While Colman might've felt the pressure of getting her portrayal of the queen just right, she received overwhelmingly positive feedback from both critics and viewers.  
Olivia Colman won her first Emmy but she's already won other awards for 'The Crown'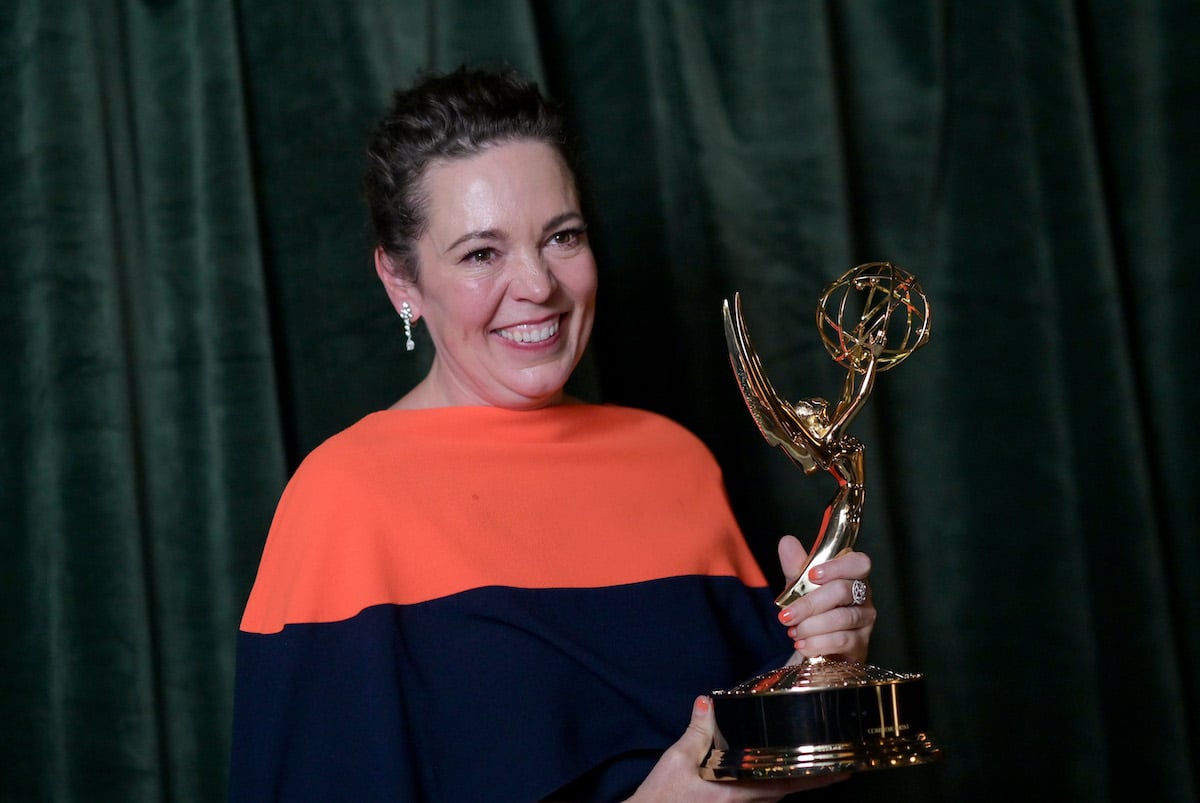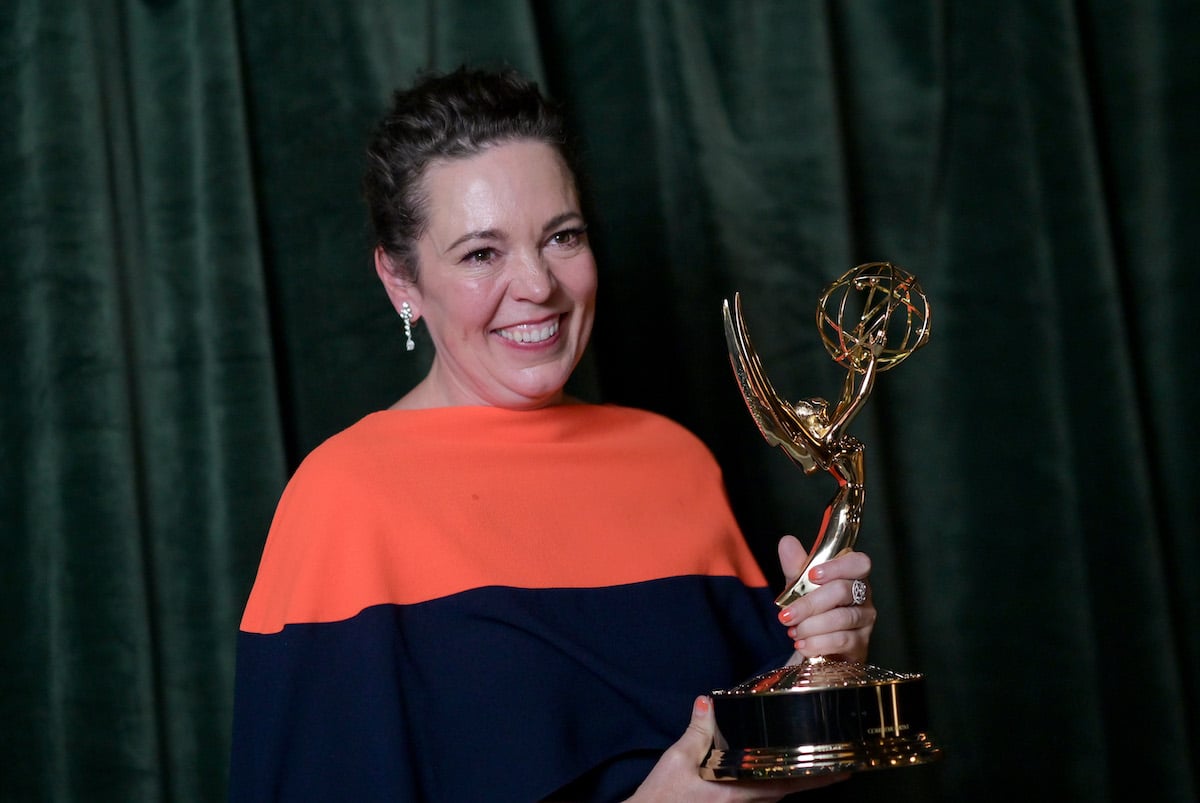 Nominated for the same award as Corrin, Colman beat out her fellow nominees to become one of the upsets at the 2021 Emmys. Despite being her first Emmy win, this wasn't the first time Colman's won an award for her performance on The Crown. 
Far from it, in fact. In addition to winning back-to-back Screen Actors Guild Awards, Colman also won a major solo award. In 2020 won a Golden Globe for her portrayal of the queen.