Emmys 2021: This Beach Boys Song Was Featured in the Disney+ Marvel Series, 'WandaVision'
Wanda and Vision are an unusual couple. Thanks to Wanda's imagination and powers, these Avengers live out their married life together, as seen in the Marvel original series, WandaVision.
This series gave a nod to American sitcoms like I Love Lucy and Malcolm in the Middle. It also included iconic songs released throughout the decades.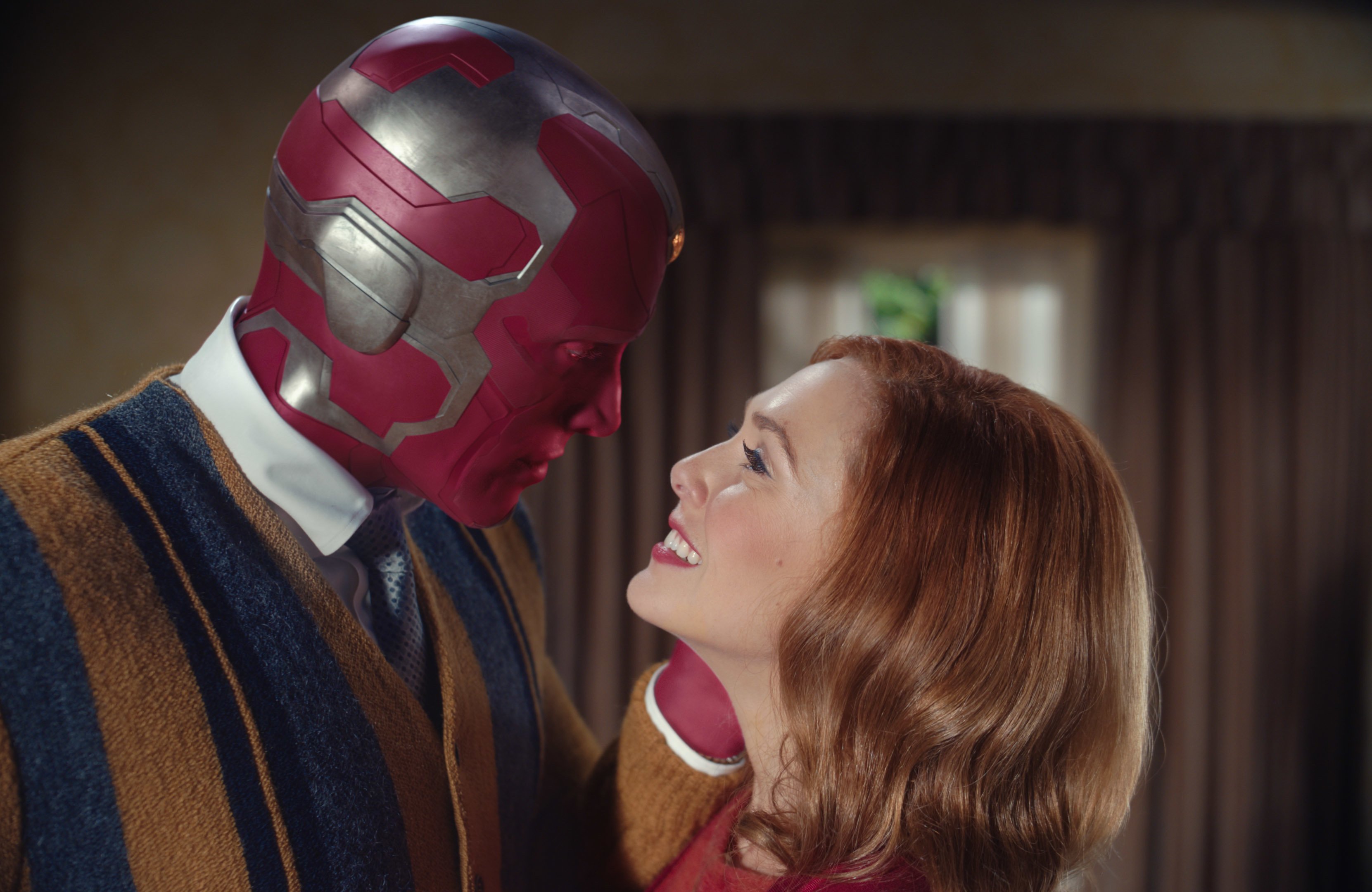 The Disney+ original Marvel series, 'WandaVision' earned several Emmy Awards and nominations
They are an unusual couple. Starring Elizabeth Olsen as Wanda Maximoff and Paul Bettany as Vision, WandaVision tells the story of these Avengers, now happily in love and living in the quaint town of Westview, New Jersey. 
After months of anticipation, this original series debuted on Disney's streaming platform. 
Later, WandaVision earned Marvel its first-ever Emmy Award, snagging Outstanding Fantasy/Sci-Fi Costumes, Outstanding Production Design, and Outstanding Original Music and Lyrics for "Agatha All Along" before the award ceremony. 
In addition to original music, WandaVision featured well-known songs, including one created by the Beach Boys. 
1 version of 'Help Me Ronda' by the Beach Boys appeared in 'WandaVision'
To conform to this new normal, Wanda and Vision went on separate adventures in the second episode of WandaVision, titled "Don't Touch that Dial." This episode was predominately in black and white, referencing sitcoms like I Dream of Jeannie.
This episode was a gas, filled with groovy tidbits from the 1960s. There was even a garden party with the women of Westview, including Wanda. Things started to unravel for this Avenger, though, when she heard a rouge song and voice broadcast from a nearby radio. 
"Wanda. Wanda, can you read me? Over," the person said. Then, the song "Help Me Ronda" by the Beach Boys played, except it was a different version of this song. Instead of the artist singing "help me, Ronda," the lyrics were "help me, Wanda." 
"Wanda? Who is doing this to you, Wanda," the voice continued. The moment ended with the radio breaking and Wanda's friend cutting her hand with glass. The blood was bright red, which was especially weird considering the black-and-white television theme.
Each 'WandaVision' episode featured original music inspired by its setting
There were a few other iconic songs that appeared throughout this original series. There was even the original song "Agatha All Along," which earned over 9 million plays on the music platform Spotify. 
Of course, each episode was inspired by American television throughout the decades. The 1970s-themed episode contained references to The Brady Bunch, while the "present-day" episodes included nods to Modern Family and The Office, with Wanda and Vision continuing their story in the Dunphy home. 
All episodes of Marvel's WandaVision are available for streaming exclusively on Disney+, whether other Marvel productions featuring the "Scarlet Witch" are listed. To learn more about Disney's subscription platform, visit their website.