Emmys 2021: 'Black-ish' Star Anthony Anderson Says He Might 'Cuss a Little Bit' If He Finally Wins an Award
Actor Anthony Anderson is best known for his roles on series like The Bernie Mac Show and Black-ish as well as movies like Agent Cody Banks 2: Destination London (2004) and Transformers (2007).
He has won several awards for his work, though he has never received a Primetime Emmy before. Anderson is nominated for this year's Emmy, and he shares what he might do if he finally wins an award.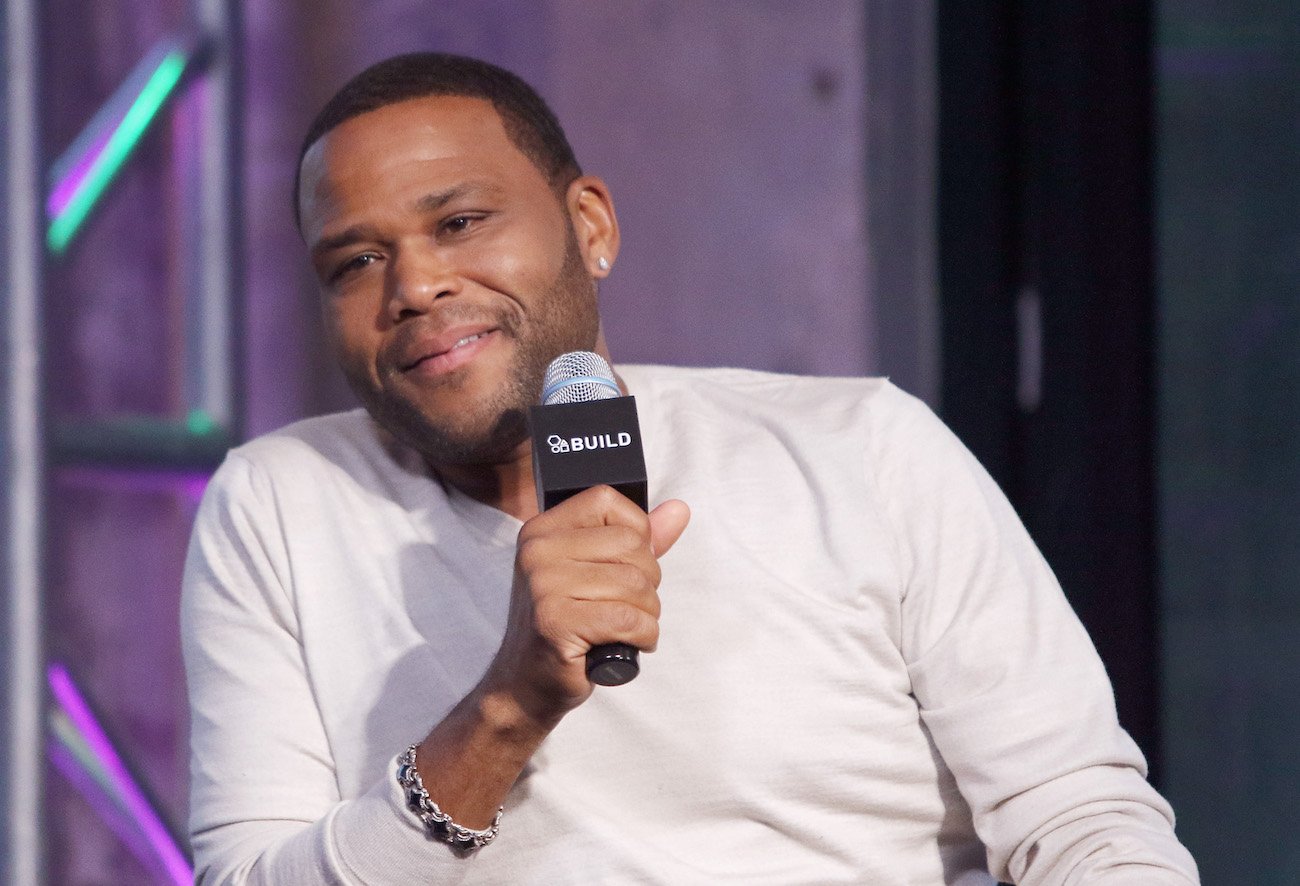 Anthony Anderson has been nominated for several Emmys
Since 2015, Anderson has consistently been nominated for an Emmy thanks to his work on Black-ish as Andre "Dre" Johnson.
Every year, Anderson is nominated for Outstanding Lead Actor in a Comedy Series, which means he has received this nomination for seven years in a row. In 2016, 2017, 2018, and 2021, he also got nominated for Outstanding Comedy Series (as producer).
However, despite this, he has never won an Emmy.
Anderson Anthony says he might 'cuss a little bit' if he finally wins an Emmy award
Anderson recently talked to People about this situation and expressed his desire to finally take home an Emmy.
"I was ready for the nomination streak to end a long time ago. This is the 7th nomination. 11 total, but yeah I'm done with the nomination part," he said. "It's time for a win. I'll be honest. It's time for a win."
Anderson also explained what he would do if he wins, saying, "I'll probably cry, scream, I might even cuss a little bit. I don't know. You never know until you're in that moment… Will I have something prepared? Yes. Will I go off script? Yes. Will I probably lose my mind and lose my place? Yes. Will they probably play music to get me off the stage? Yes."
Anderson says it's 'bittersweet' that 'Black-ish' is ending
In May 2021, ABC renewed Black-ish for its eighth and final season. Anderson has been a part of the show for several years now, so it's not surprising he has many emotions surrounding the show's ending.
"It's bittersweet to be a part of something from its inception," he told People one of the magazine's August issues. "Helping to develop it and usher it into the world and to work with my cast and crew and production team for almost 10 years now, and to know that that's coming to an end."
Anderson added, "But we've done some great television, we've done a lot of great things for the culture."
Anderson also shared how many viewers appreciated Black-ish, as it has been a great representation for the Black community.
More people stop me on the street and talk about how much they learned from our show," Anderson said. "So I love the history lesson that we're giving in terms of culture, in terms of character, in terms of things that are happening in a particular community but that resonate with the world."
He continues, "It means something great to be a part of the zeitgeist and to have a show that you can take teachable moments and learn from."