Emmys 2021: Bowen Yang May Not Have Won an Award, but He May Win a Marvel Role
The 2021 Emmy Awards brought five Saturday Night Live cast members Emmy nominations. Of them, Bowen Yang is the most freshman. After his impressive and historic nomination, Yang noted that he did not want the award but was still looking forward to the event. At the 73rd Primetime Emmy Awards, Yang reacted to his loss in the best way. He tossed his hat in the ring for a Marvel role.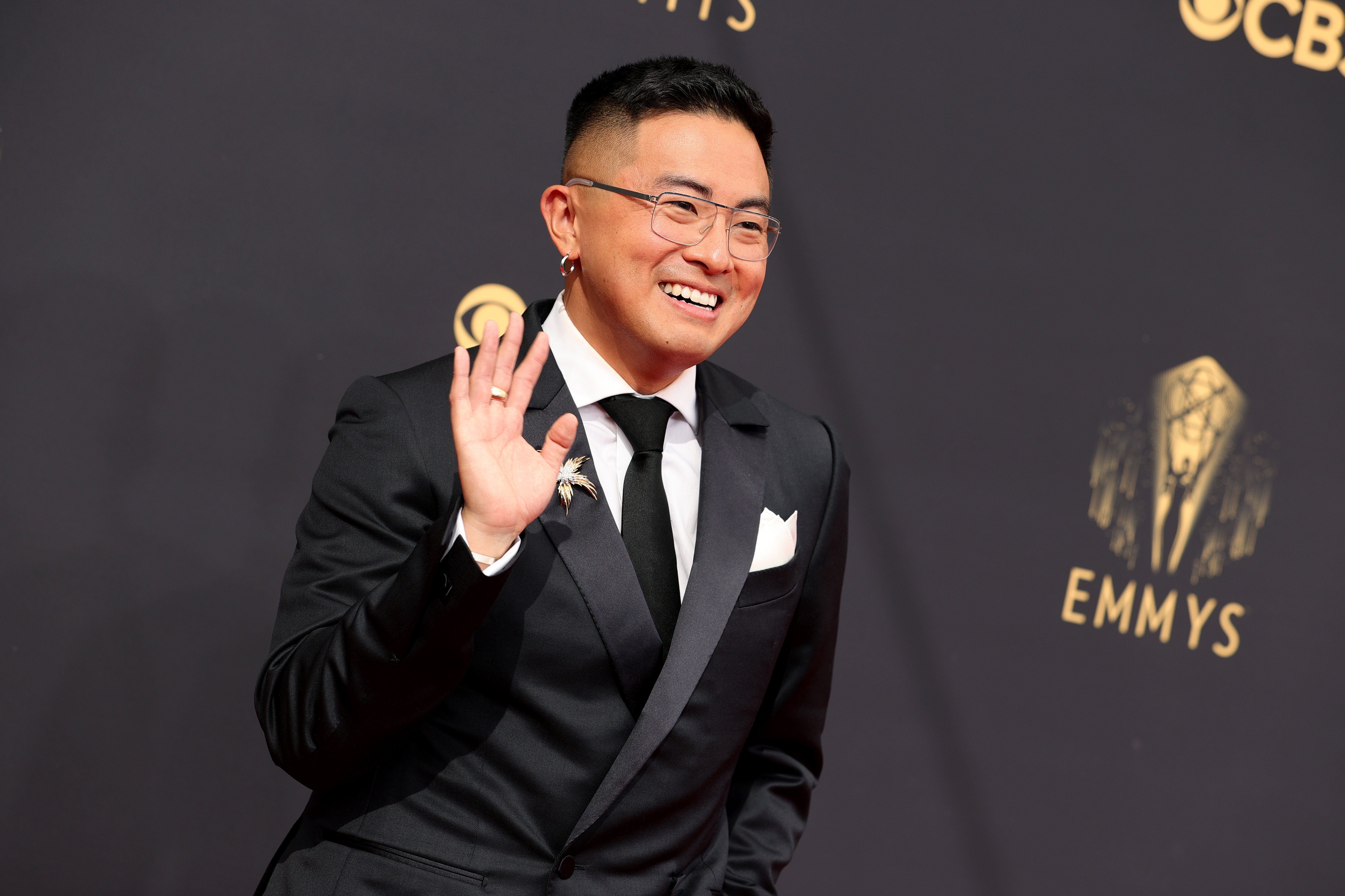 Bowen Yang's 'SNL' work earned him an Emmy nod, but he didn't want to win
After the 2021 Emmy nominations were announced, Yang had a surprising reaction. While he noted on his podcast, Las Culturistas, that he'd "made peace with the outcome that I'm pretty sure will happen," he also urged the Television Academy to direct their votes to someone else. 
"Vote however you'd like in other categories, but for that one, please vote for Kenan," EW reported that Yang shared on his Instagram story. "He is one of the best sketch comedians of all time. He's one of the kindest people I know and that many others know."
"This isn't a faux humility thing. I don't want it, to be honest," he added. "And it's not that I'm too cool for it, because I'm not, but I'm just being real: I don't want it and Kenan deserves it." 
He bounced back quickly after his loss
Though neither Yang nor Thompson took home a trophy at the 2021 Emmy Awards — that went to Brett Goldstein — Yang appeared as a presenter later in the ceremony. Wearing showstopping platform silver boots, Yang shuffled on stage to present the award for Outstanding Lead Actress in a Comedy. His joke focused on reaching his goal of 10,000 steps for the day (he was only 8,500 off).
As he made his way on stage, he turned to a nearby table. "Yes, Kevin Feige, I am athletic," he said.
The quick line got a laugh, but also potentially represented Yang tossing his hat into the ring for a Marvel role. Feige is a producer and the president of Marvel Studios. For his part, Yang has starred in a heist-themed podcast, hinting that he could have potential as an action star. Feige has not yet responded, but if Yang can walk 10,000 steps in those shoes, he can do anything.
Yang's nomination was historic
Though Yang ultimately did not win the award, his nomination made history. Per NBC News, Yang was the first featured SNL player to be nominated for an acting award. A featured player is an SNL cast member in their first two seasons on air. Yang, who joined the cast in 2019, is currently in his second year on the series. He first joined the show in 2018 as a writer. While he didn't capture the Emmy this year, it's clear Yang has a bright future ahead on the show.