'Emmys 2021': Double Nominee Jean Smart Admits It Was 'Pure Luck' That 'Mare of Easttown' and 'Hacks' Came Out Simultaneously
The Emmys have recognized the career resurgence of Jean Smart, which has been dubbed the "Jeanaissance." At this year's ceremony, Smart is a double nominee thanks to her performances in Hacks and The Mare of Easttown. 
But in a new interview, the Designing Women alum acknowledges that it was "pure luck" that those two critically acclaimed series came out simultaneously.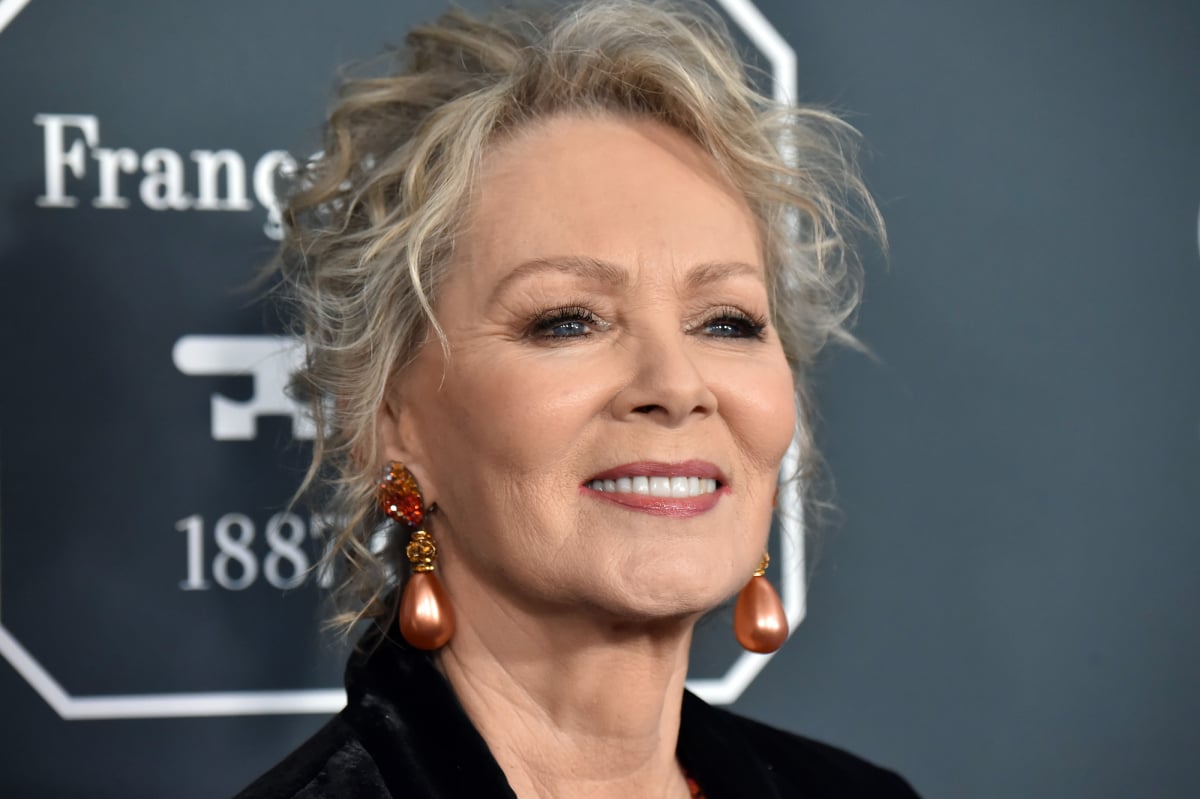 Jean Smart received an Emmy nomination for Outstanding Lead Actress in a Comedy Series
In the HBO Max series Hacks, Smart plays Deborah Vance, a legendary Las Vegas comedian with a longtime residency at the Palmetto Casino who is forced to work with a young comedy writer.
For her incredible performance in the role, Smart received an Emmy nomination in the Outstanding Lead Actress in a Comedy Series category.
She's up against veterans Tracee Ellis Ross from Black-ish, Allison Janey from Mom. And newcomers Aidy Bryant from Shrill, and Kaley Cuoco from The Flight Attendant.
Smart is definitely a front-runner in the category, and is the current favorite according to Gold Derby. She already won the Individual Achievement in Comedy award for the role from the Television Critics Association. Smart also won Best Actress in a Streaming Series, Comedy at the Hollywood Critics Association TV Awards.
She also received a nod in a second category for 'Mare of Easttown'
Smart's second nomination at this year's Emmys is in the Outstanding Supporting Actress in a Limited or Anthology Series or Movie category. This nod was for her turn as Helen in Mare of Easttown, alongside Kate Winslet. Helen is the eccentric and stubborn live-in mother of Winslet's character, and Smart stole every scene she was in.
"I certainly realize that's not the norm for most actresses of my vintage," Smart told Variety, in reference to her recent abundance of amazing roles.
However, Smart says that there was no grand plan for her to have two incredible roles to play — across two different genres — at the exact same time.
Jean Smart says her double Emmy nomination was 'pure luck'
Television actors don't have any control over when their series make it to air. It was just pure coincidence that Hacks and Mare of Easttown came out simultaneously, but Smart calls it "pure luck."
"The fact that I had two roles that were such good ones, and kind of worlds apart, coming out at the same time — actors never get that opportunity," Smart admitted.
However, this "Jeanaissance" has been bittersweet. Just one week before filming wrapped on Hacks in March, Smart's husband of over 30 years, Richard Gilliland, suddenly passed away.
The Emmy nominee is thrilled to be busy
Smart is a single mom who works out of Los Angeles to be close to her 12-year-old daughter Bonnie. The loss of her husband was unexpected, but she's grateful she's able to stay so busy with deliciously juicy roles.
"You gotta make hay while the sun shines, especially if the roles are really, really good," the 70-year-old told Today. "I mean, I really couldn't say 'no' to any of those parts. I just don't want people to get sick of me; that would be terrible."
Jean Smart can do it all
From comedy to drama, Smart's acting skills are second-to-none. And it's been that way since her Designing Women days when she played Charlene Frazier. The naive office manager of the Atlanta-based design firm Sugarbaker & Associates.
"That cast was extraordinary, and yet Jean was able to blaze her own path and make the character of Charlene so authentic and unforgettable," Designing Women creator Linda Bloodworth says.
"I kind of wince when somebody writes that Jean Smart is the 'Meryl Streep of comedy.' Jean isn't anybody else's name of anything. She's the Jean Smart of everything — comedy, drama, all of it."
The 73rd annual Primetime Emmy Awards air Sunday, Sept. 19 on CBS. Mare of Easttown and Hacks are available to stream on HBO Max.