Emmys 2021: How Many Emmys is 'The Umbrella Academy' Nominated For?
With WandaVision and TheFalcon and the Winter Soldier being up for a combined total of 28 Emmys this year, it's shaping up to be a promising awards season for comic book-inspired media. But Marvel isn't the only winner this time around. Netflix's The Umbrella Academy has snagged several nominations of its own.
How many Emmys is 'The Umbrella Academy' nominated for?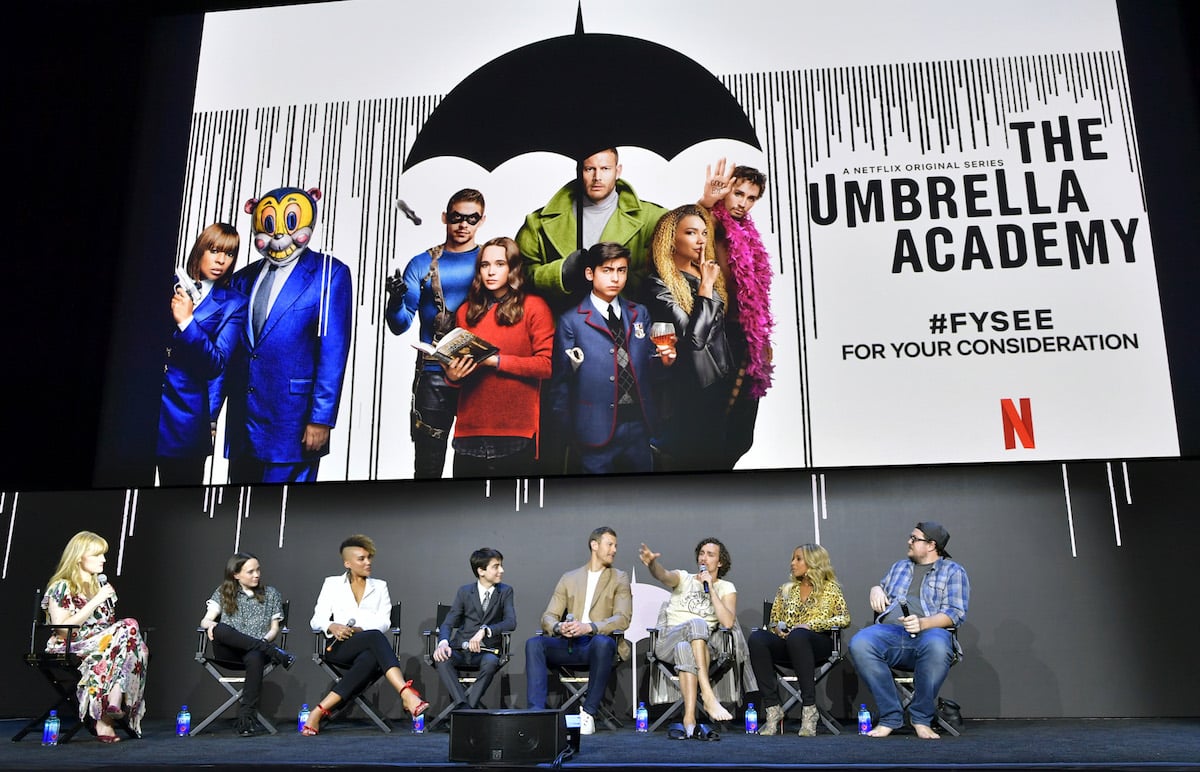 The Umbrella Academy is based on the comic book series by Gerard Way and Gabriel Bá, published by Dark Horse Comics. The premise is that 43 children were born to women who previously showed no signs of being pregnant. An inventor adopts seven of them with the supposed goal of saving the world. They evolve into a close but dysfunctional family of superheroes.
This year, the Netflix series is up for Emmy nominations in four categories. They include:
Cinematography for a single-camera series (one hour)
Fantasy/Sci-Fi costumes
Sound editing for a comedy or drama series (one hour)
Special visual effects for a single episode
In 2019, The Umbrella Academy was nominated for Emmys in two categories. Those included production design for a narrative contemporary program (one hour or more) and special visual effects. The series has yet to take home a win.
Comic book media during awards season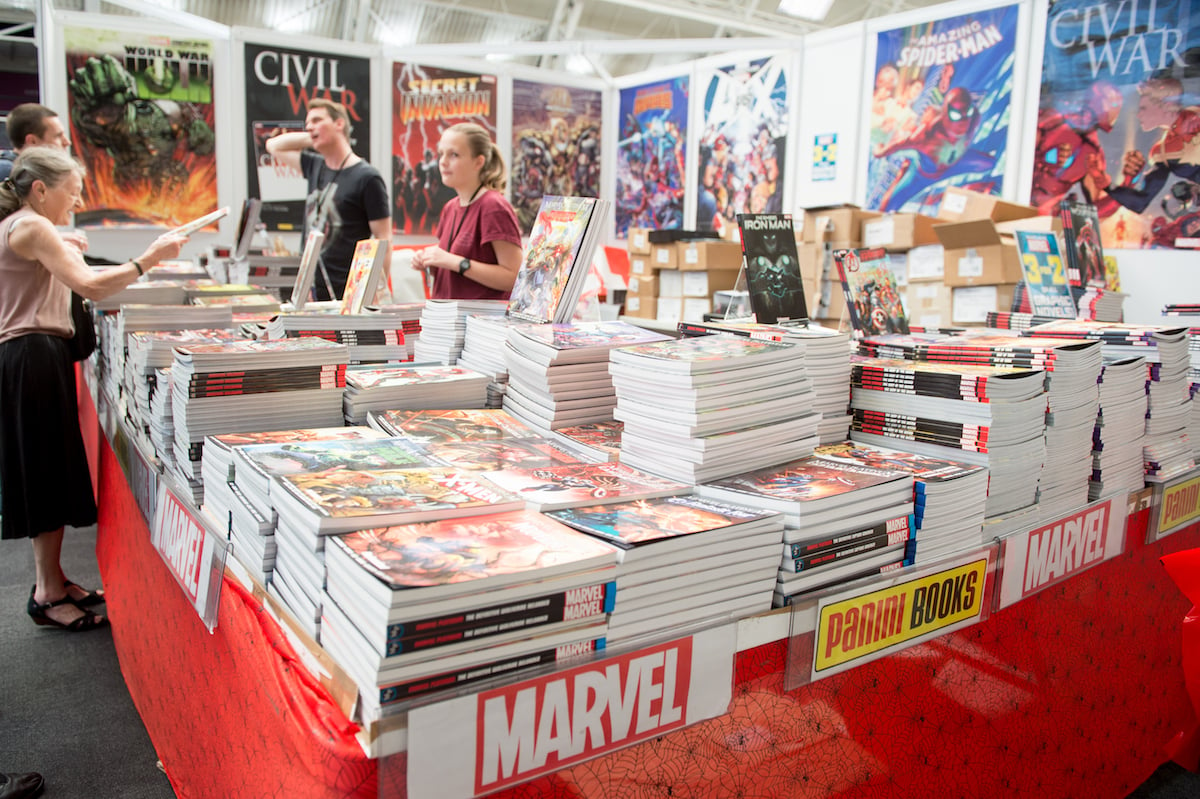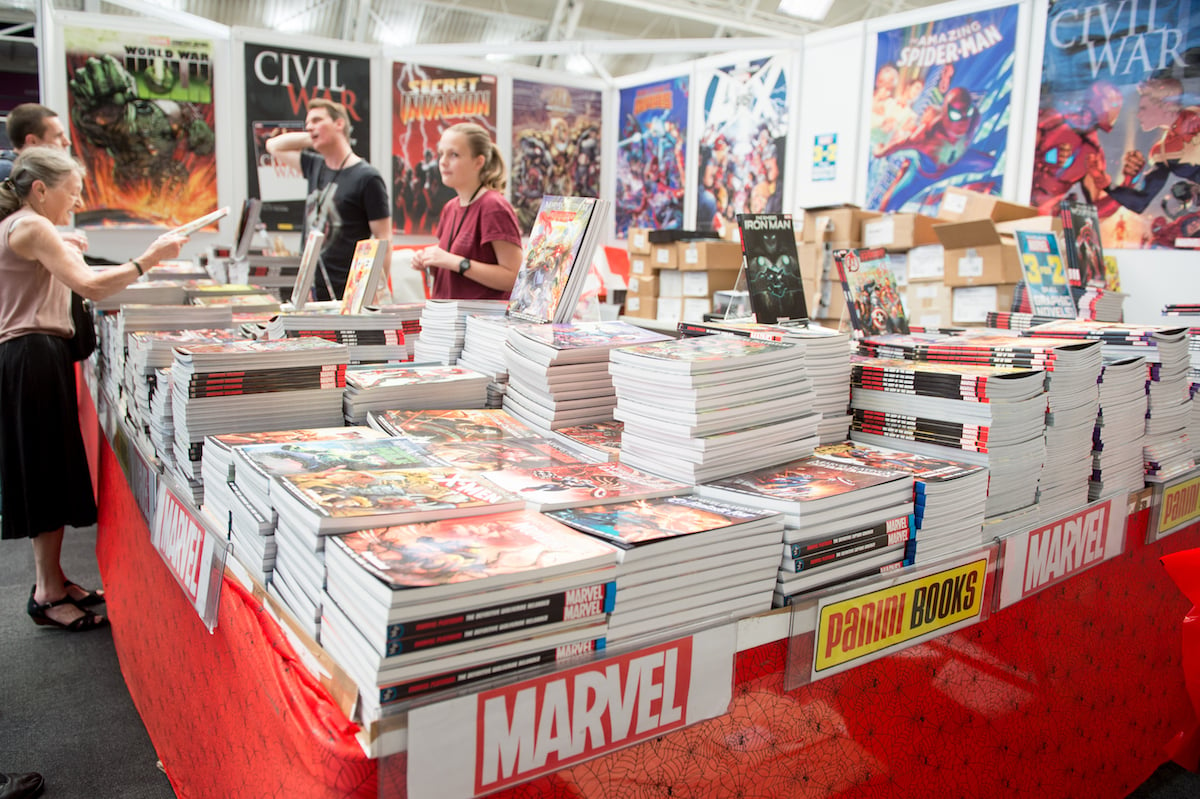 So how likely is it that The Umbrella Academy will take home an award? The odds are probably better this year than they were in 2019. Traditionally, the Television Academy has not looked upon comic book-inspired media particularly favorably. Indeed, genre fiction in general has tended not to do as well as reality-based dramas and comedies when it comes to awards.
But comics and the films and shows based on them have continued to grow in popularity over recent years, and have proliferated as a result. And it looks like the Academy might be starting to take these projects more seriously.
In addition to the Marvel series, multiple other comic book-based shows have won nominations, as well. Shows like Lucifer, Doom Patrol, and The Boys. And that's in addition to the 24 nominations for The Mandalorian. While the latter is not based on a comic book, it is certainly genre fiction. So perhaps the days of sci-fi, fantasy, and comic book-based shows being largely shut out are coming to an end.
What can we expect for the third season of 'The Umbrella Academy'?
Filming for the show's third season wrapped at the end of August. Showrunner Steve Blackman announced the news via Instagram with two videos, one featuring the cast and one featuring the crew. In the former, Emmy Raver-Lampman, who plays Allison Hargreeves, says, "I don't think the world's ready for this." She goes on to add, "I think it's our best season yet."
No release date has been announced yet, though the new season will arrive on Netflix sometime in 2022. Not much is known about the plot for the third season, either, aside from the parallel timeline the family members entered last season. Fans will have to wait and see how events play out for the Hargreeves siblings.
The Emmy Awards ceremony will air on CBS at 5 p.m. PDT/8 p.m. EST on Sept. 19. You can also stream it on Paramount+, Hulu Plus Live TV, YouTube TV, and FuboTV.
RELATED: 'The Umbrella Academy': How is Luther Different in the TV Series Versus the Graphic Novels?