Emmys 2021: What Is Leslie Odom Jr. Net Worth?
Leslie Odom Jr. is an American actor who is currently making his mark on Hollywood. Though he's starred in a handful of films over the years, including the 2021 drama film One Night in Miami…, Odom has been taking the award circuit by storm for his role as Aaron Burr in the Broadway production Hamilton.
With him being nominated for a Primetime Emmy Award for his portrayal, a lot of attention is on Odom at the moment. So, of course, many people want to know more about him, including what his net worth is.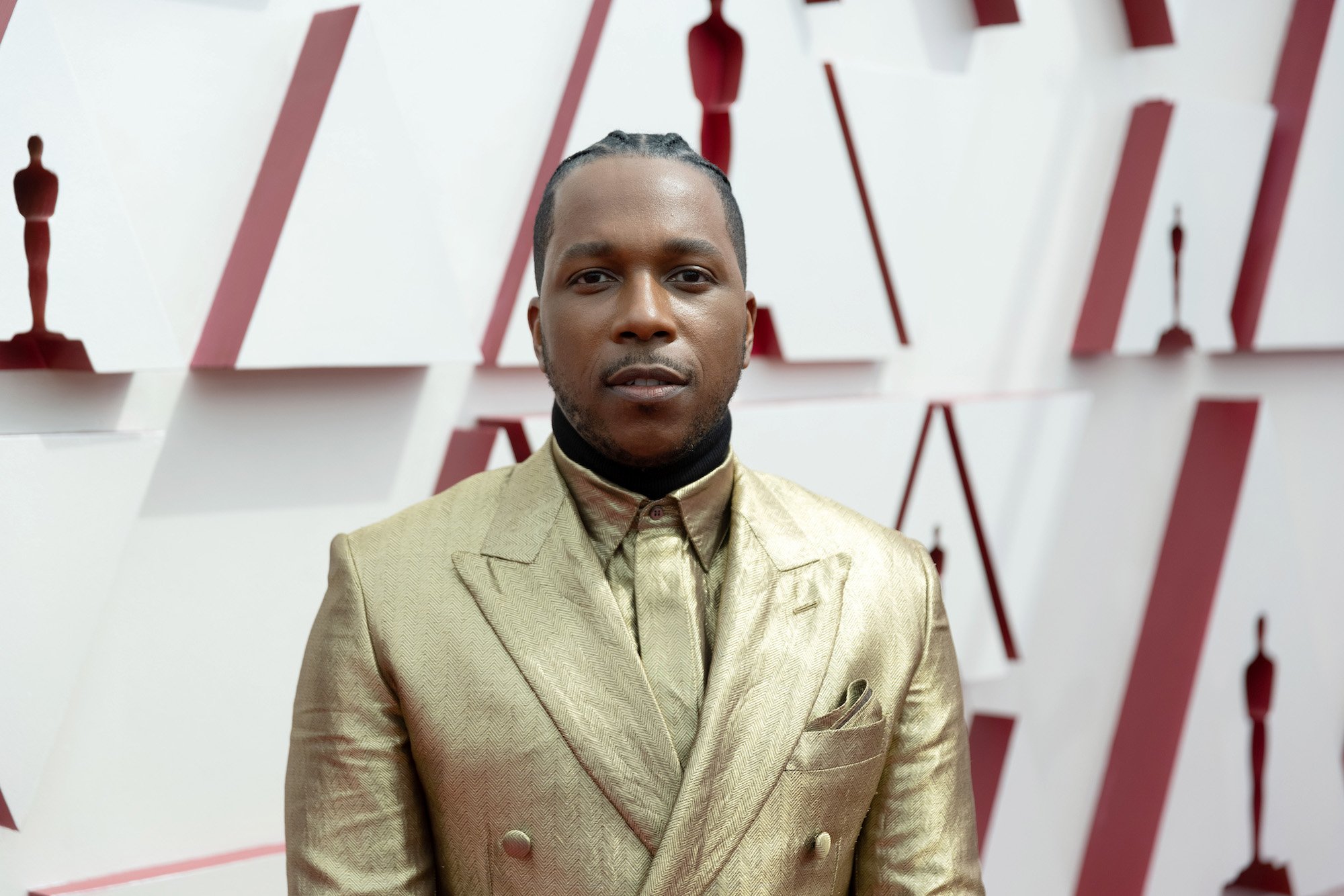 Leslie Odom Jr.'s early life and career
Leslie Odom Jr. was born in Queens, New York, but grew up in Philadelphia's East Oak Lane neighborhood.
The actor began singing at a young age. At the age of 5, he received a tape recorder and would listen to himself sing for hours. A few years later, he graduated to a karaoke machine. Odom's first public performance took place inside a baptist church.
When he was 13, Odom discovered that performing was his passion and began taking acting and movement classes. It wasn't long before he started appearing in school plays.
At the age of 17, Odom made his Broadway debut as Paul in the award-winning musical Rent.
After graduating high school, Odom continued acting in various plays and musicals while attending Carnegie Mellon University in Pittsburgh, Pennsylvania. Once her received his degree with honors, the actor moved to Los Angeles, California, where he continued working in theatre.
Leslie Odom Jr.'s work on Broadway's 'Hamilton'
In 2014, Leslie Odom Jr. met and began working with playwright Lin-Manuel Miranda in the Encores! Off-Center production of Tick, Tick… Boom! After getting to know Miranda, Odom saw the early version of the off-Broadway show Hamilton at Vassar's Powerhouse Theater in New York.
At first, Odom assumed that there was no room for him in the show, seeing as Miranda collaborated with close friends. However, that didn't stop him from auditioning and eventually landing a part in the production. 
Odom starred as Aaron Burr at The Public Theater in New York City. He continued in the same role at the Richard Rodgers Theatre after Hamilton was transferred to Broadway later in 2015.
In 2016, Odom won the Tony Award for Best Actor in a Musical. He also took home a trophy for the Hamilton Original Broadway Cast Recording album at that year's Grammy Awards.
What is Leslie Odom Jr.'s net worth?
When Leslie Odom Jr. first joined Hamilton when it was an off-Broadway production, he took a significant blow to his finances just to play Aaron Burr.
While speaking with Business Insider in 2020, the actor revealed that he turned down a television show and $500,000 to star as the former Vice President of the United States in Hamilton.
"I walked away from a television show and guaranteed contract for half a million dollars," he said. "People thought I was nuts and maybe I was, maybe I was a little crazy but the bigger the risk, sometimes, a lot of times, the bigger the reward."
Odom's risk proved to be worth it in the end because a year after Hamilton made it to Broadway, Money reported that the show's cast had an estimated salary of $98,800. However, after winning 11 Tony Awards, the outlet predicted that the musical's lead actors would see a pay raise of up to $1,000 per week, which would amount to salaries of anywhere up to $130,300 per year.
Though it's unclear exactly how much Odom took home during his year-long stint as Aaron Burr in the Broadway production, we can assume it was a hefty amount seeing as his net worth is relatively high.
According to StyleCaster, Odom's net worth is an estimated $10 million.
Though his work on Broadway's Hamilton is to thank for much of his fortune, the actor has had other gigs that have contributed to his wealth.
In addition to acting in stage plays, Odom has also appeared in television shows, including CSI: Miami, Vanished, Smash, Gilmore Girls, Grey's Anatomy, Supernatural, and The Good Wife.
In 2020, he was cast as legendary soul singer Sam Cooke in the Regina King–directed film adaptation of One Night in Miami…, which was released in theaters and Amazon Prime in January 2021. Odom received high praise for his portrayal and has since earned plenty of awards and nominations for the character.
What's next for Leslie Odom Jr.?
Currently, Leslie Odom Jr. has a lot to look forward to in regards to his career.
Not only is he nominated for a Primetime Emmy Award for Outstanding Actor in a Leading Role in a Limited Series or Movie for his performance in the Disney+ live stage recording of Hamilton, but he is also working on a new movie.
In May 2021, the actor was cast in the sequel to the 2019 mystery film Knives Out.
As of this writing, it's unknown when the movie will be released or who Odom is set to play. But we can guess that this film is the first of many movies Odom will appear in over the next few years.