Emmys 2021: Outstanding Lead Actress Reactions to Emmy Nomination News
The 73rd annual Emmy Awards are live and in-person this year after the coronavirus (COVID-19) pandemic ground everything to a halt last year. The Netflix series The Crown hopes to hang onto the momentum from its wins from the previous year, and comedy series Ted Lasso is the new kid on the block. However, if you really want to know how the actors from our favorite series reacted to their nomination news, you're in luck.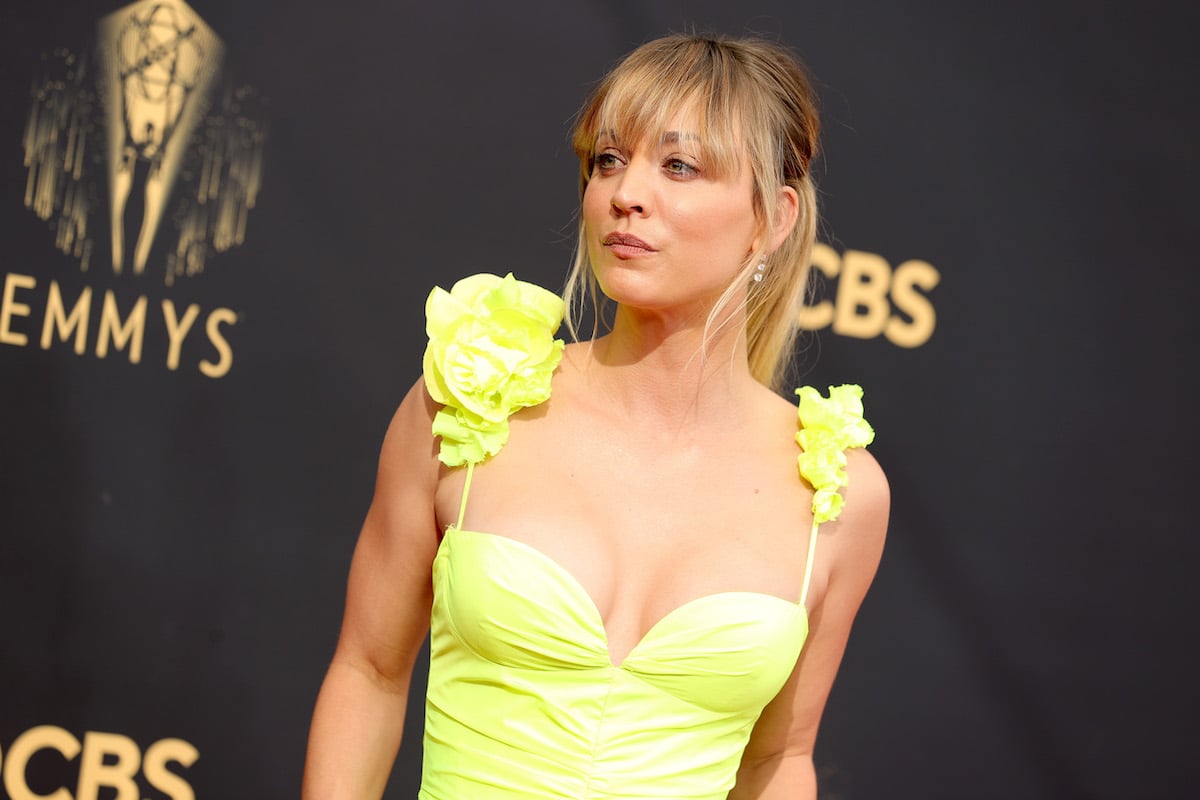 MJ Rodriguez received an Emmy nomination for Lead Actress in a Drama Series ('Pose')
The Pose actor's nomination is history-making as she's the first trans woman to receive an Emmy nomination for a lead in a series. According to Variety, Rodriguez called Steven Canals, the show's director, first. 
"I'm just excited and I'm just happy for every single last nominee that's in the category that I'm in. I'm just blessed and thankful that I finally get to be alongside a lot of my colleagues."
Emma Corrin found her Emmy nomination an 'unbelievable honor'
Two actors from The Crown snagged nominations in the Lead Actress in a Drama Series category. Corrin, thrilled with her nod from the Academy, called it an "unbelievable honor." 
"'It is absolutely essential that I see the Queen!' Huge congratulations to my wonderful co-star and mentor Olivia Colman. It's an unbelievable honor to be nominated in this category alongside you and such other wonderfully talented actors. This nomination only exists because of Josh [O'Connor] and all my family on 'The Crown.' Every part of my involvement in telling this story has felt like a dream I don't want to wake up from — I'm so happy and so honored by the recognition. Thank you!"
Kaley Cuoco's nomination felt 'surreal'
Cuoco received a nomination for Lead Actress in a Comedy Series for her role in HBO Max's The Flight Attendant. 
"I could never have dreamed of a moment like this… so surreal! I am so proud of the entire TFA cast and crew for each and every one of these Emmy nods. It is a massive team effort bringing a show like this to life and I'm so grateful to each person involved. Thank you to the Television Academy for this recognition. My heart is exploding!"
Jurnee Smollett felt 'humbled' by her nomination for 'Lovecraft Country'
Seeing Jurnee Smollett win for her role as Lettie in Lovecraft Country would be gratifying for fans of the show. Despite 18 nominations, HBO canceled the horror series after just one season. According to TV Insider, Smollett felt humbled by the nomination.
"I am in complete shock but feel incredibly humbled and am so grateful for this nomination! I'm tremendously thankful that the show and my amazing cast members were recognized for our work and Misha Green's fearless storytelling. I feel like I'm living my ancestors wildest dreams. It's such an honor."
Who is predicted to win the Lead Actress Emmys?
There's a category for both comedy and drama series. Outlets like Deadline don't have a sure favorite for the drama series category. Emma Corrin is predicted as the nominee to beat for her role as Princess Diana in The Crown, but it's not a lock. 
Others are saying there's a chance for Elisabeth Moss and her role in The Handmaid's Tale. She's the only actor in the drama series category to have won the award before. 
The 73rd Emmy Awards will air live on CBS on Sept. 19, 2021, at 8 p.m. ET/5 p.m. PT. It will also stream on Paramount+ for those who don't have traditional TV channels.