Emmys 2021: 'WandaVision' Stars Elizabeth Olsen and Paul Bettany May Have Lost, But They Still Made Marvel History
The 'WandaVision' Emmys performance resulted in Elizabeth Olsen, Paul Bettany, and Kathryn Hahn all being bested. However, the nominations are a landmark for Olsen, Bettany, and Marvel Studios, marking their first acting Emmy nominations ever. The Marvel actors will continue appearing as Scarlet Witch and the Vision in the Marvel Cinematic Universe.
Marvel's WandaVision dove into the Emmys, stealing three at the Creative Arts ceremony. However, the Primetime Emmy Awards was less kind to the Disney+ show. That did not dampen Elizabeth Olsen and Paul Bettany's accomplishments, though. Their nominations marked several firsts for the actors and Marvel Studios.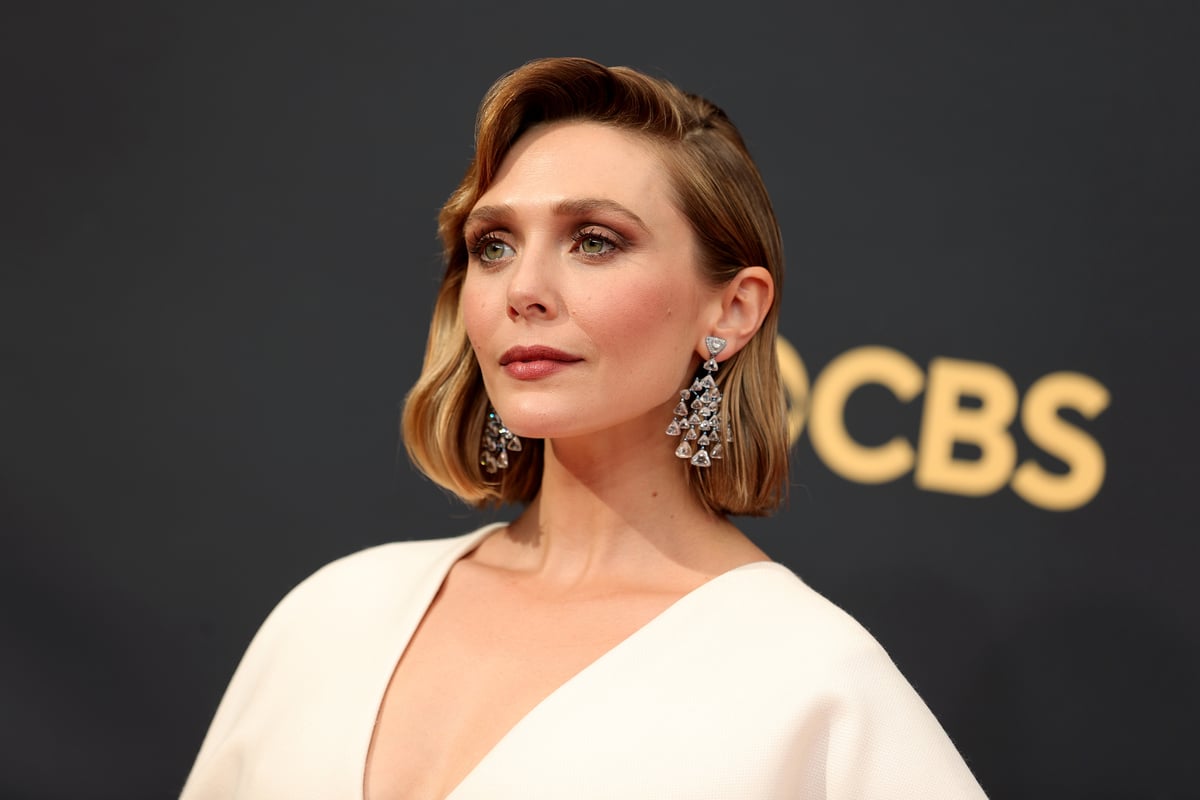 The 'WandaVision' Emmys campaign marks Marvel's first acting Emmy nominations
Marvel TV shows have provided fun side stories for SHIELD, Luke Cage, and Jessica Jones but rarely broke the internet like the Disney+ shows.
The first of these shows not only charmed fans but critics too. Earning 23 nominations, WandaVision Emmys numbered the second most nods behind The Crown and The Mandalorian.
The nominations for Olsen, Bettany, and Kathryn Hahn also gave Marvel Studios their first acting Emmy nods, reported Pop Culture.
"While the Disney+ series is up for Marvel's first acting Emmys at Sunday's Primetime Emmy Awards, it already earned two trophies last weekend at the Primetime Creative Arts Emmy Awards," they said ahead of the Emmys ceremony.
Tough competition for the 'WandaVision' Emmy nominees
Olsen competed against Kate Winslet, Cynthia Erivo, Michaela Coel, and Anya Taylor-Joy for Outstanding Lead Actress for Limited Series or TV Movie. However, she ultimately lost to Winslet for her work on Mare of Easttown.
Bettany went against Hugh Grant, Lin-Manuel Miranda, Leslie Odom Jr., and Ewan McGregor for Outstanding Lead Actor for Limited Series or TV Movie, but he too lost. McGregor took the gold statue for his work on Halston.
The final WandaVision Emmys nominee, Hahn, was beaten out by Julianne Nicholson won Oustanding Supporting Actress for her role as Lori Ross in HBO's Mare of Easttown.
Many fans disagreed with the selections, especially Bettany and Hahn, two fan-favorite front-runners to win their categories. Many claimed that WandaVision was 'snubbed' at the Emmys.
Despite the rough night, the nominations were a huge deal, especially for Olsen and Bettany. This was their first Emmy nomination and Hahn's second.
Olsen and Bettany's first Emmy nominations
In 2017, Hahn received her first Emmy nomination for her role in Transparent, making WandaVision her second.
However, for Olsen and Bettany, WandaVision gave them their first Emmy nominations.
While a skit with the 73rd Emmys' host, Cedric the Entertainer, humorously saw a support group for actors with several Emmy nominations but no wins, Olsen and Bettany will undoubtedly have many more opportunities to win.
The WandaVision finale saw both Scarlet Witch and Vision very alive (in some way) and ready for action in the Marvel Cinematic Universe.
While Marvel continues to focus on films, TV and streaming shows suddenly take high importance. Olsen's next appearance as Scarlet Witch will be in Doctor Strange in the Multiverse of Madness in March 2022.
Bettany's Vision currently has no definite return date but will likely not stay away for long.
While fans continue to support the WandaVision Emmy nominees, audiences look forward to the future. Great actors rarely receive a single recognition for their acting.
Olsen and Bettany's nominations only mark the beginning.