Emmy Predictions 2021: Will Paul Bettany Take Home an Award for 'WandaVision'?
'WandaVision' star Paul Bettany could take home his first Emmy Award for his portrayal of Vision. Does he have what it takes to win Outstanding Lead Actor in a Limited Series?
WandaVision won Marvel Studios its first trio of Emmy Awards during the 2021 Creative Arts Emmys, and the show could snag more wins during the 73rd Primetime Emmy Awards on Sept. 19. The Disney+ series is up for several honors in the Limited Series category, and both of its leads could take home the gold for their performances. Paul Bettany has never won an Emmy Award before, but his depiction of Vision in WandaVision could change that.
Of course, he's up against some pretty impressive talent for Outstanding Lead Actor in a Limited Series. Could he still win his first Emmy Award?
What honors could 'WandaVision' receive at the 73rd Primetime Emmy Awards?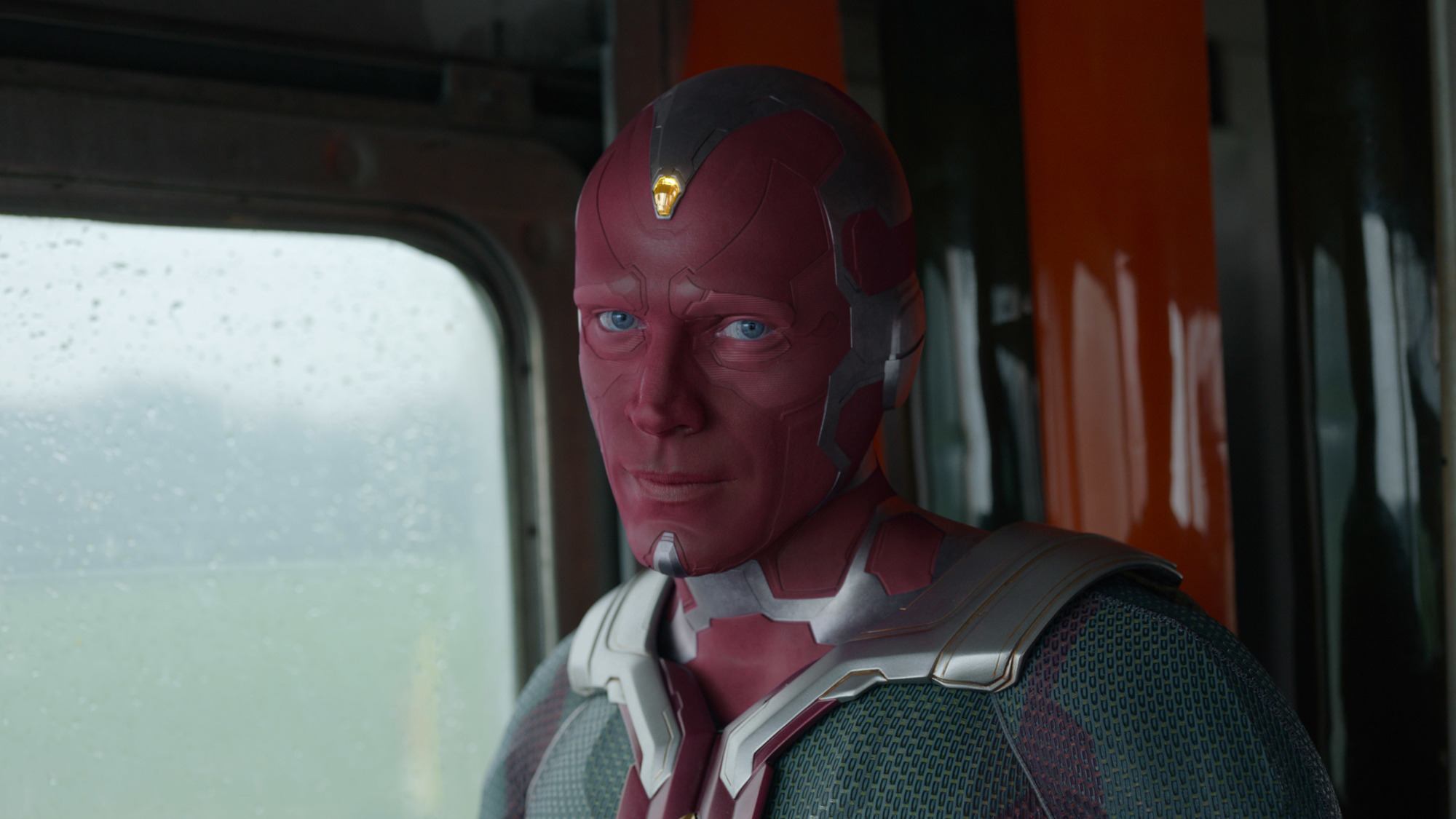 Superhero series have only recently gained traction at the Emmys, but WandaVision's 23 nominations in 2021 mark a promising change of pace for the genre. The Disney+ show already won three Creative Arts Emmys during the two-day ceremony from Sept. 11-12. It could take home more honors during the primetime show. These nominations have yet to be decided on:
Best Limited or Anthology Series
Lead Actress in a Limited or Anthology Series or Movie (Elizabeth Olsen)
Supporting Actress in a Limited or Anthology Series or Movie (Kathryn Hahn)
Lead Actor in a Limited or Anthology Series or Movie (Paul Bettany)
Directing for a Limited or Anthology Series or Movie (Matt Shakman)
Writing for a Limited or Anthology Series or Movie ("Filmed Before A Live Studio Audience," "Previously On," and "All-New Halloween Spooktacular!")
Both Olsen and Bettany are first-time Emmy nominees, so taking home the gold would prove a significant milestone in either of their careers. Both stars gave emotional and engaging performances during WandaVision, something they hadn't necessarily gotten screen time for in previous Marvel projects.
Bettany made Vision's character more sympathetic than he's been in the films, proving he's often more human than android. His portrayal certainly deserves its nomination, and you could even argue it should take home the gold. He'll have to triumph over some major players to do so, though.
Paul Bettany is up against Ewan McGregor, Hugh Grant, and 2 'Hamilton' stars
Bettany became something of a household name since joining the Marvel Cinematic Universe, but there's no denying Ewan McGregor and Hugh Grant hold more recognition. Admittedly, both stars received Outstanding Lead Actor nominations for limited series greeted significantly less well than WandaVision.
The excitement surrounding The Undoing arrived then fizzled out, but there's no denying Grant's performance as Jonathan Fraser was a highlight of the show. Meanwhile, McGregor's portrayal of Halston's title character is nomination-worthy, but perhaps not his best work.
Bettany's also competing against two Hamilton stars: Lin-Manuel Miranda and Leslie Odom, Jr. There's been some debate over whether Hamilton should have been included in the Emmys, but its debut on Disney+ qualified the musical and its talent. Miranda and Odom are show-stoppers in Hamilton, so they very well could take home the gold.
Emmy predictions: Could Paul Bettany take home the gold?
Given the fact that superhero shows traditionally don't do well at the Emmys, the odds aren't in Bettany's favor when it comes to taking home an award. However, WandaVision breaks the mold in a lot of important ways — and that could be reflected in the Television Academy's decision-making process.
Still, going head to head with Hamilton won't be easy — and that's not accounting for McGregor's and Grant's talent. Bettany is by no means a shoo-in, but he does stand a chance.
The 73rd Primetime Emmy Awards air at 8 p.m. ET on CBS on Sunday, Sept. 19.