Emmys Pre-Show 2021: 5 Times The Emmys Have Been Revoked or Withdrawn
Ahead of the Emmys pre-show, we take a look at five times the awards were either rescinded or revoked — and why that happened.
Later today, fans will have a chance to see the Emmys pre-show. Fans will have an opportunity to see some of their favorite celebrities walking down the red carpet before they go into the event. But, not all of the Emmy Awards have been happy times. There have been more than a few times that the Emmys have either been revoked or rescinded from their winners. Let's take a look at those times.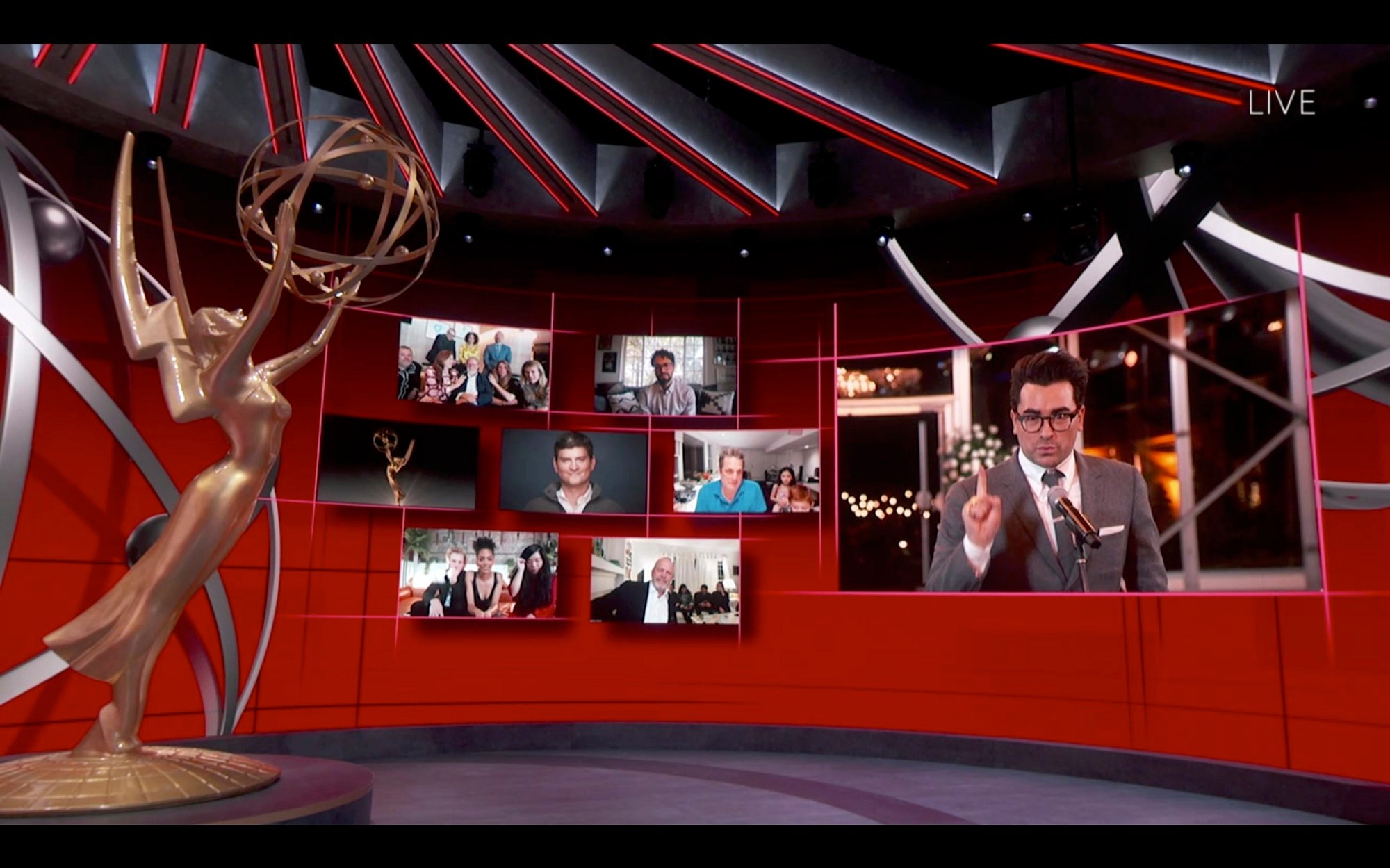 'This is Us' had its Emmy nomination revoked
Fans will be excited to see the cast of This is Us during the Emmys pre-show. But despite the show being a critical and commercial success, Entertainment Weekly reports that it had one of its first Emmy nominations revoked.
"Few shows have made the freshman impact of This Is Us, and NBC soon had a new hit drama with 11 Emmy nominations to tout its success," reported the outlet. "Just weeks later, it was announced the Emmy nom for Outstanding Contemporary Costumes was revoked when it was determined there were more 1970s period costumes than modern due to the number of flashbacks in the episode submitted for consideration, "Moonshadow."
Recently, Andrew Cuomo had his Emmy revoked
On Aug. 24, former New York Governor Andrew Cuomo had his Emmy revoked. According to The Associated Press, Cuomo lost his Emmy amidst the scandal surrounding his resignation. It's unlikely that this will be addressed during the Emmys pre-show, however.
"The International Academy of Television Arts & Sciences said in a statement that given Cuomo's resignation amid a torrent of sexual harassment allegations it was taking away the prize and removing any reference to him in its official materials," reported the Associated Press. "The report marked a stunning downfall for Cuomo, whose leadership during the COVID-19 crisis drew widespread praise and accolades, including from the television academy, and led to a book deal for him worth at least $5 million."
Ahead of the Emmys pre-show, are you surprised that these actors have also had their Emmys revoked?
It may not be surprising to some fans that Andrew Cuomo has had his Emmy revoked. This is Us had its Emmy nomination in the costume department revoked. But ahead of the 2021 Emmys pre-show, would you be surprised that Peter MacNicol also had his Emmy nomination revoked?
Peter MacNicol was originally nominated for his guest role in Veep. But MacNicol appeared in 50 percent of all the show's episodes that season. So, he was subsequently disqualified for the Outstanding Guest Actor Emmy. Instead, Peter Scolari was nominated — and subsequently won — the Outstanding Guest Actor Emmy for his appearance in Girls.
Don't be surprised if this is all discussed during the Emmys pre-show. And even though it won't be explicitly stated, some celebrities will remember when Bill Cosby and Kevin Spacey had their Emmys revoked, too. Cosby and Spacey, according to The New York Post, got their Emmys revoked for just cause.