Emmys: What Is 'In Treatment' Star Uzo Aduba's Net Worth?
Uzo Aduba has a big night at the Primetime Emmy Awards 2021. The Orange Is The New Black alum is nominated and will be competing in the Outstanding Lead Actress In A Drama Series category. Aduba was the star in the HBO series In Treatment where she portrayed the character of Dr. Brooke Taylor. Just last year, Aduba won in the Outstanding Supporting Actress In A Limited Series or Movie category for Mrs. America where she played the character of Shirley Chisholm. With so many accolades for her work, what is Aduba's net worth?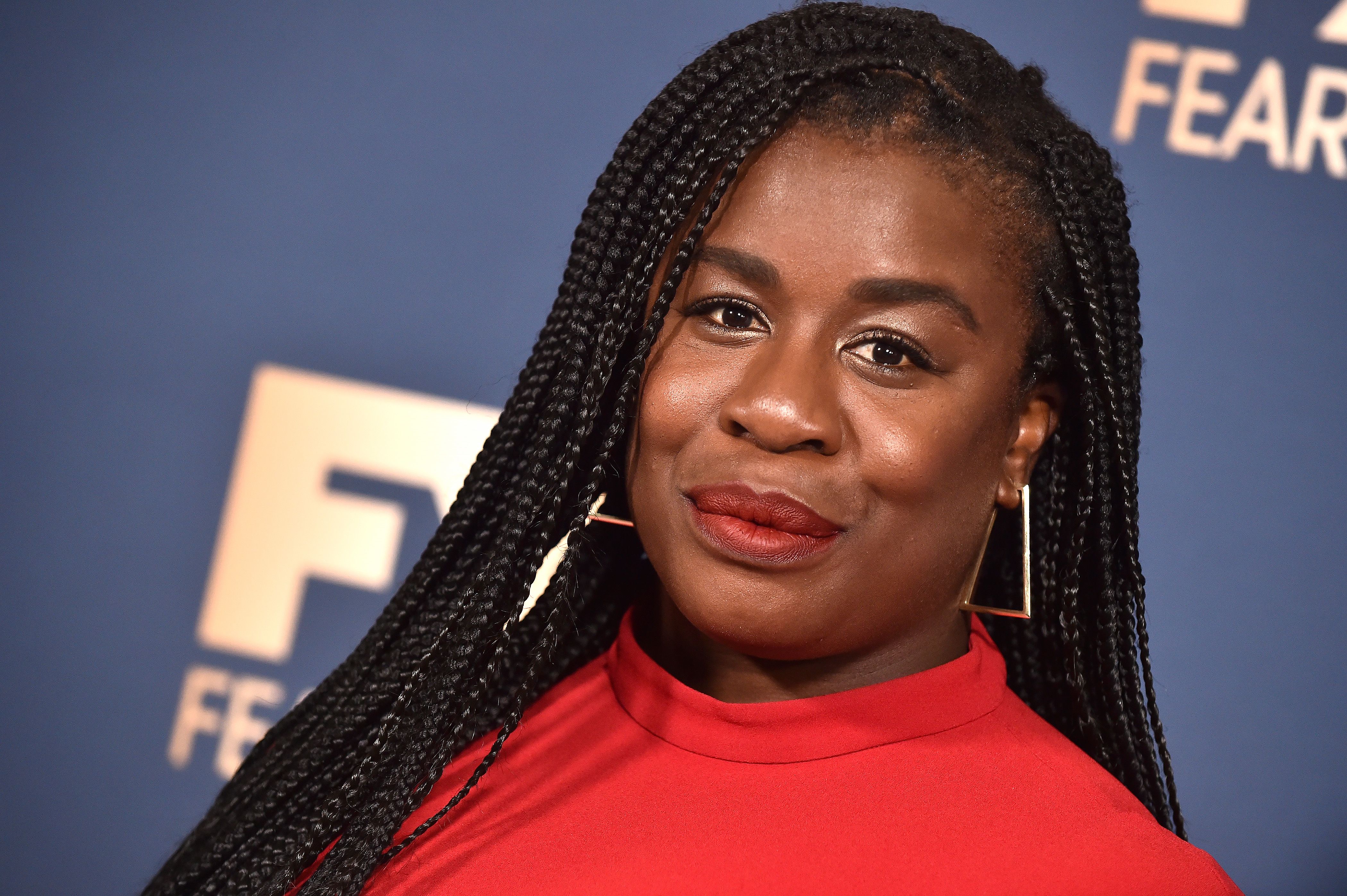 How did Uzo Aduba start in show business?
Aduba got her start in show business working in theatre where she worked on plays like Godspell, The Seven, Coram Boy, and Eclipsed. Her first television role came in 2012 where she starred in an episode of Blue Bloods. It was not long after the latter that Aduba will get her big break when she was cast on the Netflix series Orange Is the New Black. "Crazy Eyes" became one of the most recognizable characters from the show getting bumped into a regular cast member from the show's second season until the end.
OITNB was such a hit and Aduba was so talented that she earned an Emmy award for her character two years in a row. In 2014 she won the accolade in the Outstanding Guest Actress in a Comedy Series and in 2015 she took the award in the Outstanding Supporting Actress in a Drama Series. She would later receive a nod in the latter category in 2017.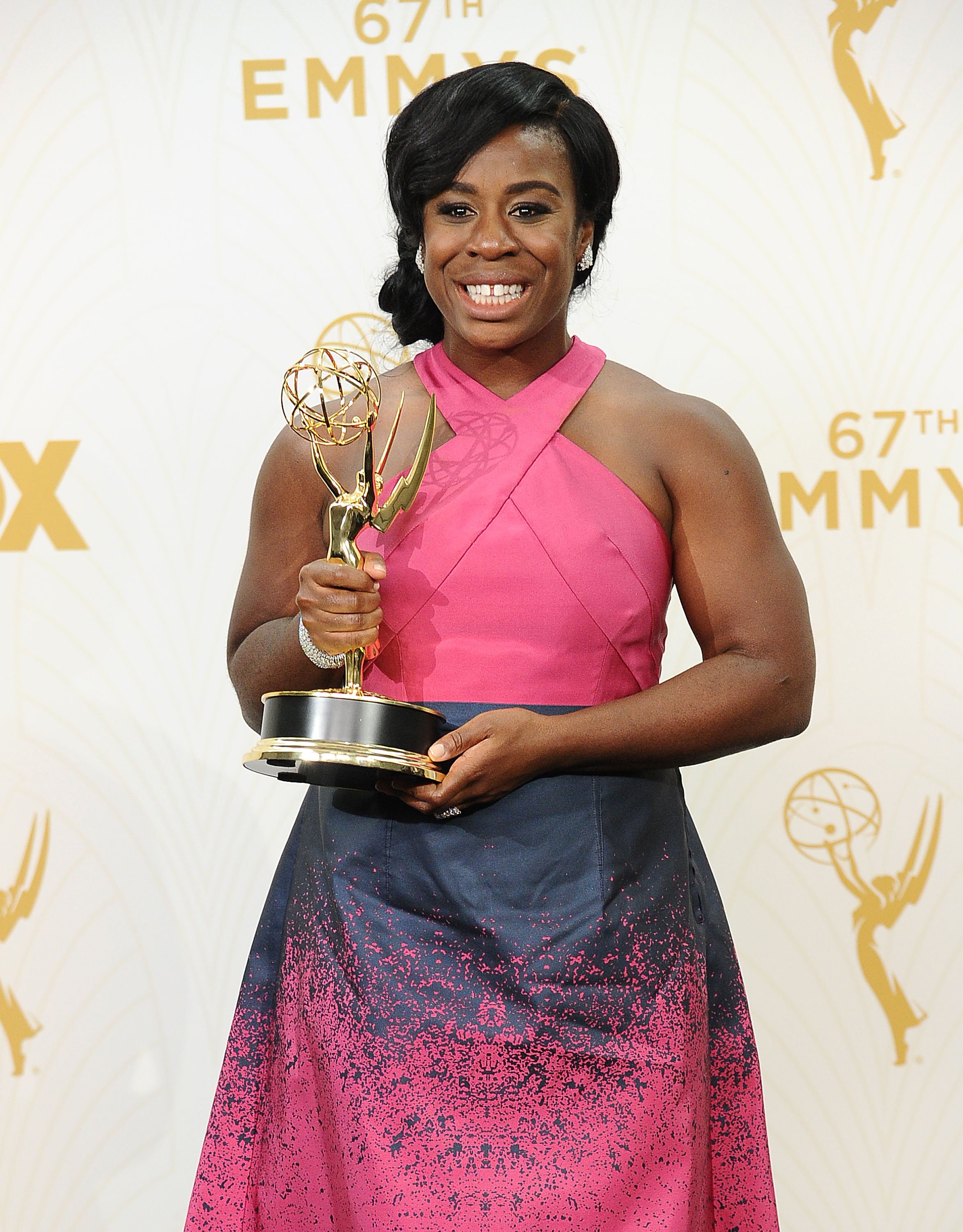 RELATED: Emmys 2021: What Is 'The Flight Attendant' Star Rosie Perez's Net Worth?
While she starred in the Netflix series, she also worked on dubbing shows. Aduba lent her voice to shows like Steven Universe and 3Below: Tales of Arcadia. She would also star in movies like Showing Roots, Candy Jar, We Are Boats, and Miss Virginia.
In addition, the Boston-born star would get Emmy love once again starring in the Hulu miniseries Mrs. America and most recently as the star of the HBO series In Treatment.
How much is Uzo Aduba's net worth?
There's no denying that Aduba is one of the most talented actors of our time. As a result, her work has been highly recognized by the Hollywood industry with multiple awards. Aduba's current net worth is $1 million, according to Celebrity Net Worth.
Aduba is nominated at the Emmys for her role as Dr. Taylor in the HBO series. While promoting the show, the star revealed that the way she takes on the character is inspired by her late mother.
RELATED: Emmys 2021: The Entire List of Nominees
"She would pause or mute the television, close whatever she was reading, writing, and give you her full attention," Aduba said during an interview with Fresh Air about her mother's listening skills. "It's such a powerful thing because you know that someone has zeroed in on you and is giving you all of themselves in what you're wanting to share."
Aduba is nominated at the Emmys with an excellent roster of actors like Jurnee Smollett, Mj Rodriguez, Olivia Colman, Emma Corrin, and Elisabeth Moss.