En Vogue Insists 'the Masked Singer' Is Not Easier for Singers
The Queen Cobras were revealed to be En Vogue on 'The Masked Singer' and the group said the show is still a huge challenge even though they are professional singers.
Queen Cobra's identities were finally revealed on The Masked Singer to be Terry Ellis, Rhona Bennett, and Cindy Herron-Braggs of En Vogue.
The trio kept judges and viewers guessing because no one knew how many "Queen Cobras" were behind the costumes. And while En Vogue is used to belting out songs like "Free Your Mind" in elaborate costumes, the trio admitted they weren't prepared for the costumes dished out on The Masked Singer.
En Vogue thought their 'Masked Singer' Queen Cobra costumes were heavier than they hoped
"You know, we heard that some of the artists and the past shows had some real challenges with the weights and with the movement of the costumes," Herron-Braggs said on the Behind the Velvet Rope with David Yontef podcast.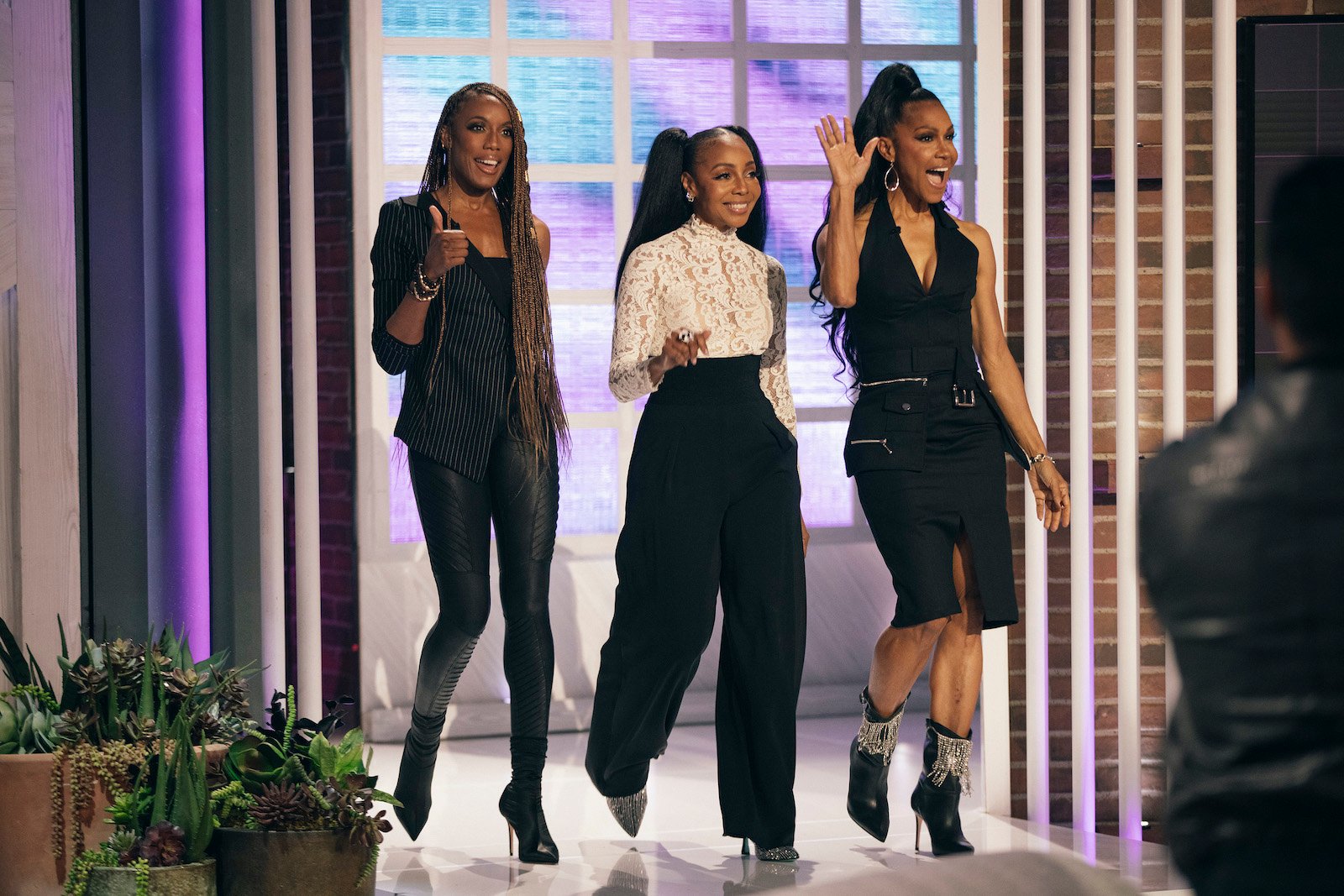 "But when the wardrobe team and the production presented as they first showed us sketches of what their ideas were for us, they showed us the sketches of the Queen Cobras," she continued. "They assured us that the mask would not be super weighty. And then the bodysuits. I mean it wasn't a lot of weight. [But] We had to suck in our stomachs, be careful not to push the diaphragm out."
She added, "When we were trained as singers, you have to expand your diaphragm like a tire."
'The Masked Producers' chose their Queen Cobra costume
Bennett said the heavy and cumbersome costumes level the playing field. But she still thought there are some advantages to being a performer. "I think it's an advantage that you can lean on your experience to get you through the moment. But it's also something that you're adjusting to in real-time," she shared.
"So we weren't used to having our shoulders restricted. Or having this kind of weight sit on top of our head or having our peripherals, just kind of blocked and not being able to feel each other on stage. So I think all of it kind of played a role," she added.
The Masked Singer producers chose the costume for En Vogue. "They chose it for us really," Bennett said about production. And while their costumes were heavy she thinks they got lucky. "And we do feel like we got the luckier end of the stick based on some of the things that we saw. Like the Baby Mammoth, O M G. So we got lucky in that sense, but we still had to make our adjustment."
Did being a group give En Vogue an advantage on the show?
So did the trio think they had an advantage being a group rather than an individual performance on The Masked Singer? "I think quite honestly, we agreed that we were going to do our absolute very best," Ellis said.
"We worked really hard with a vocal coach. Because the wearing a mask and singing is completely totally different," she emphasized. "We were completely 150% out. Our comfort zone, everything we knew was gone. But like Rhona said, we had to psychologically rely on our stage experience."
"And even that was a challenge because I had moments where I'm like singing something that wouldn't be as difficult for me normally. But I had to dig deep just to get it to sound a little balanced. And it still didn't sound balanced to me," she added.
"So I think we all agreed that we were going to do the very best as a group," Ellis said. "We were going to give 100%. But we were also in our own heads that we had to stay focused on ourselves in order to perform our very best, which would then lend itself to the group sounding the best that it could sound."