'Encanto': Disney Shows Us There's Light 'Even in Our Darkest Moments' in New Animated Movie Trailer
Lin-Manuel Miranda's new composition for 'Encanto' is shown in the new trailer.
Disney movies raise the bar every time. And the new Encanto movie looks and sounds like a musical rainbow. The film premieres in theaters on Nov. 24, 2021. Although Disney has sent several films to Disney+, it has not announced any changes to Encanto's debut. Therefore, there is no Disney+ release (yet).
The entertainment giant dropped a new Encanto trailer on Sept. 29. Enthusiastic fans are already singing Lin-Manuel Miranda's new music. Here are the film's details and trailer highlights.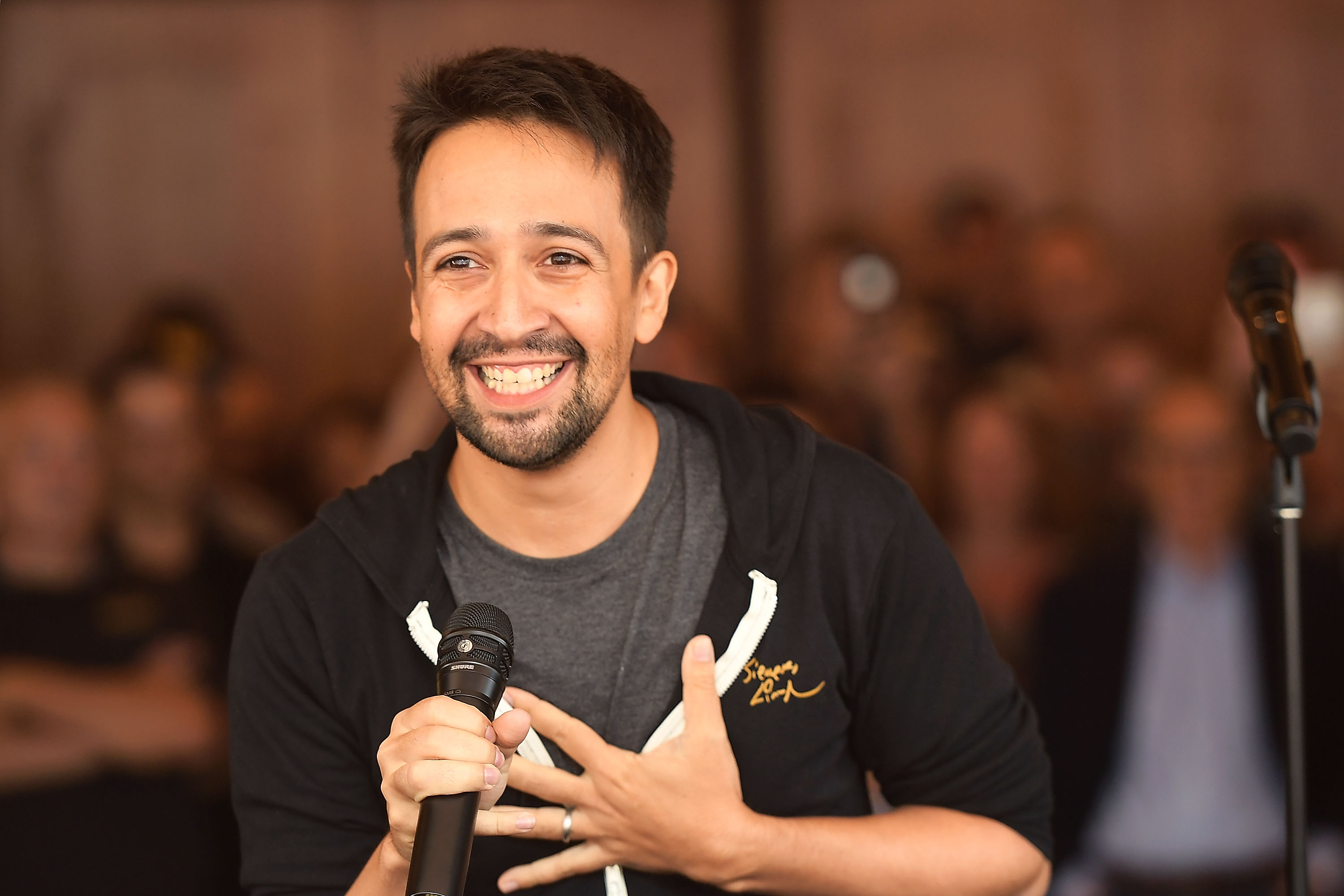 'Encanto' cast and movie details
The Madrigal family lives in a magical village in the Columbian mountains. Each Madrigal has a gift; One can heal wounds, while another is super strong. But one Madrigal does not possess a power: Mirabel. However, she plays a significant role in the story. The family's magic is in jeopardy, and Mirabel is the only one who can save it.
The Encanto movie conveys that one's extraordinariness isn't apparent; It's beneath the surface where their true grit, tenacity, and endurance lie. The audience has no choice but to root for Mirabel—the only "ordinary" person in town.
Lin-Manuel Miranda is not part of the cast, but he wrote the songs.
Stephanie Beatriz, known for her presence on Brooklyn Nine-Nine, stars as Mirabel. The rest of the cast includes John Leguizamo as Mirabel's uncle Bruno, Diane Guerrero as Mirabel's "perfect" sister Isabela, Jessica Darrow as Mirabel's other sister Luisa, Angie Cepeda as Mirabel's mother Julieta, and That 70s Show former star Wilmer Valderrama as Mirable's father, Agustin.
'Encanto' trailer highlights
The trailer opens with Disney's historical signature: colors, magic, and smiles. Viewers meet the Madrigal family, who was blessed by a magic candle. The candle brought them their "miracle."
The trailer gradually shines the bright lights of Encanto throughout its preview. But it also hones in on the Madrigal's colorful home. As Mirabel sees the walls crack and cave in, the action ensues.
The new preview exemplifies Disney's formula of story arcs, hinted with a touch of comedy. But the colorful shots from light and dark underscore the Encanto movie's aura. While the film balances fantasy with reality, it includes an array of eye-catching details.
Take the tree, for example. The trailer cuts to this bright place, mirroring Disney's "Tree of Life" Animal Kingdom location. Perhaps Encanto has more hidden Easter eggs.
Aside from its artistic element, Encanto also tells a modern, more relatable comedy. Mirabel does not hesitate to speak her opinion, such as when she yells "Quitter!" at her feathered friend.
Encanto conveys its objective—to share a cultural perspective as authentically as possible. And the emphasis on the Madrigal family's Columbian roots brings a new diversity to Disney's animation movies.