'Encanto': Jessica Chastain Admits This Scene 'Destroyed' Her
Most moviegoers have some kind of relationship to Disney animation. After all, the studio's animated musicals are often among the first movies people see when they grow up. So it makes sense some viewers would be predisposed toward an emotional reaction. Such was the case with Oscar-nominated actor Jessica Chastain. The star — who previously shared her "shook" reaction to Joker — opened up about her emotional response to Disney's Encanto.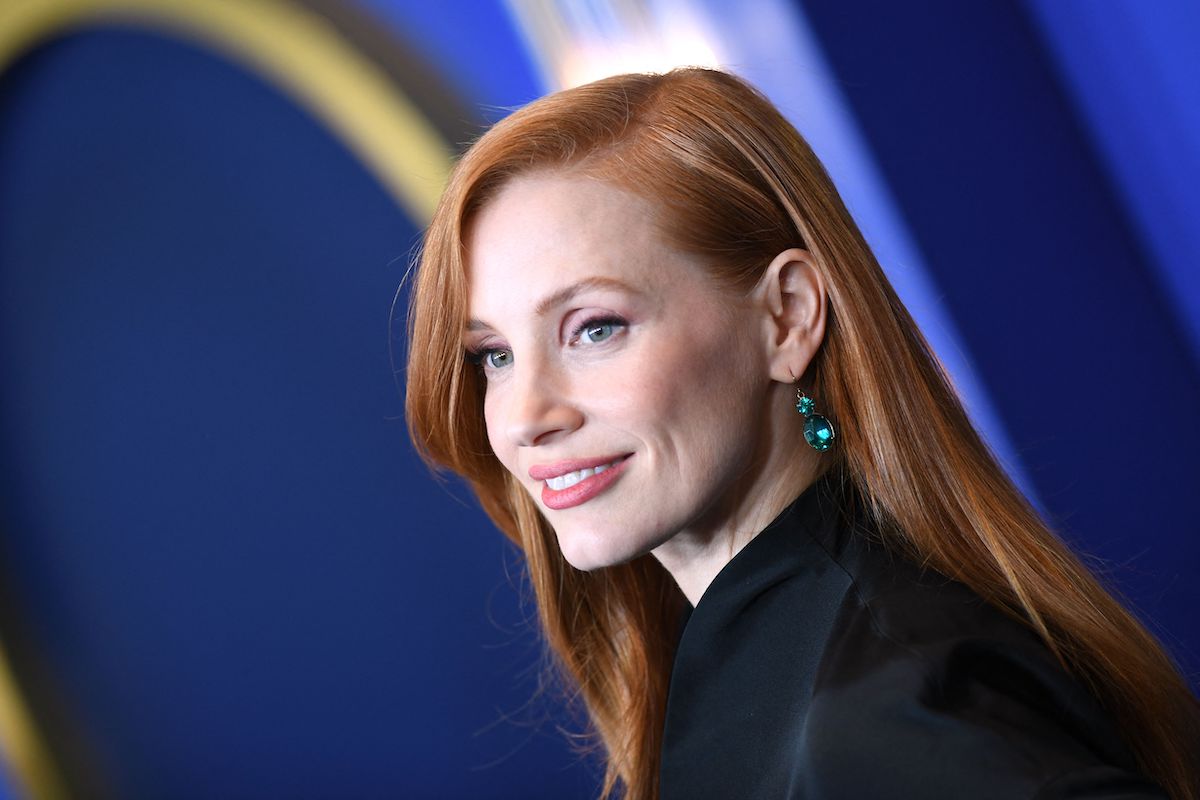 Disney's 'Encanto' has become a phenomenon
Disney, of course, has a rich history on the big screen. The studio even released the very first animated feature, Snow White and the Seven Dwarfs, in 1937. And since then, Walt Disney Animation Studios has become well-known the world over. Encanto marks the studio's 60th animated film. The movie — featuring original music from Hamilton and Moana composer Lin-Manuel Miranda — has become the latest Disney film to become a cultural phenomenon.
At first, Encanto didn't make as much of a splash. But after it hit Disney+ in December 2021, its soundtrack began to rise to the top of the charts, led by breakout hit "We Don't Talk About Bruno." Fans have been busy debating which of Miranda's eight songs is truly the best. But for Chastain, only one musical number caused her to have an intense emotional response.
RELATED: 'The Eyes of Tammy Faye': Jessica Chastain Wanted to Show the Unseen Side of Tammy Faye
Jessica Chastain said 1 sequence "destroyed" her
In a conversation with Variety, Chastain revealed that it was actually "Dos Oruguitas" from Encanto that upset her the most. The sequence reveals the tragic backstory of Abuela Alma, the matriarch of the magical Madrigal family. And the revelation of just how much the character has endured proved to be too much for Chastain.
"This might sound … whatever. Encanto… I've seen it way too many times, but the song where they're crossing the water and the father doesn't make it, it destroys me. Sometimes [I'm a crier]. Like, if I'm ready, if I'm prepared, I can armor myself. But, if I'm not prepared, I'm a big crier. If I'm allowing myself to be open, I feel a lot. I'm very sensitive. I swing between those two things. I think that's probably why the characters I play are those two things. The type A that's really a perfectionist and then, the softie, the Celia Foote, the Tammy Faye, the Mrs. O'Brien from The Tree of Life. Those are two sides of my personality."
The actor — who is Oscar-nominated for her role in The Eyes of Tammy Faye — makes an excellent observation about what her reaction to Encanto says about her own personality and, by extension, her choice in projects. Certainly, the universal appeal of Disney's latest is a testament to just how many people relate to its characters.
Will Jessica Chastain or 'Encanto' win any Oscars?
Chastain and Encanto are, in fact, both nominated for Oscars in 2022. The actor faces tough competition in Best Actress, against critical darling Kristen Stewart and past winners Nicole Kidman, Olivia Colman, and Penelope Cruz. Meanwhile, her The Eyes of Tammy Faye co-star Andrew Garfield is up for Best Actor for Tick, Tick… Boom!
Encanto will compete in three categories: Best Animated Feature, Best Original Score, and Best Original Song. The last nod is for "Dos Oruguitas." Perhaps Oscar voters share Chastain's high regard for the song. If they do, Miranda will earn the final piece of his EGOT, a term used for entertainers who have won an Emmy, Grammy, Oscar, and Tony.
RELATED: Oscar Isaac and Jessica Chastain Couldn't Divorce Themselves From Characters in 'Scenes From a Marriage'