'Encanto' Movie Review: Disney's Familiar, yet Heart-Warming Adventure
Encanto is an uplifting Disney film with important cultural representation. If you like musical Disney flicks that will give you that extra pep in your step, Encanto is a solid option. Lin-Manuel Miranda's original songs give a boost to a predictable movie that still maintains the Disney magic that captivates audiences of all ages around the world.
What is 'Encanto' about?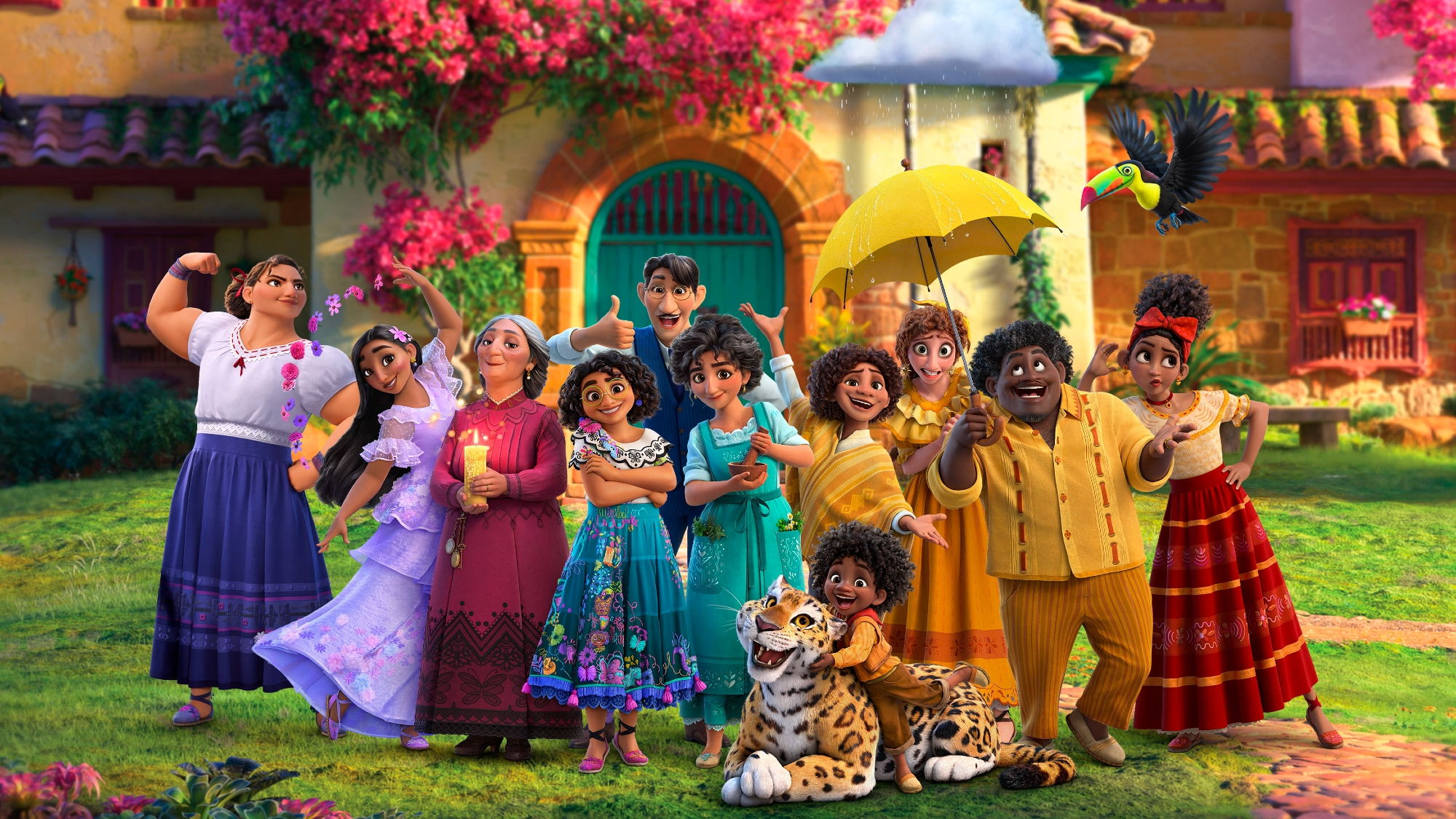 Mirabel (Stephanie Beatriz) is a young Colombian girl who lives in a house filled with magic fueled by a candle's flame that never goes out. The whole village highly respects Mirabel's family, because they choose to use their magic for the good of the community. Each child gets their own power when they come of age, except for Mirabel.
Abuela Alma (María Cecilia Botero) is the head of the family. She had a difficult past where she once lost a home but has no idea why Mirabel never got a magical gift like the rest of the family. However, the magic the family relies on is fading and it's up to Mirabel to help save her family before it's too late.
'Encanto' is a magical story about finding one's purpose
Encanto first establishes the theme of home. Abuela Alma lost the place that she knew as home but has created a new one filled with life. But, when she's tested once again, she's forced to confront the meaning of home. The multi-generational home includes different definitions of the word. But, Mirabel struggles to ever truly feel as if she fits in to begin with.
The family's powers range from healing through food, control over the weather, super strength, super hearing, among others. Charise Castro Smith and Jared Bush's screenplay embraces these magical abilities to full comedic effect but then translates them into something with a bit of a dramatic impact. The powers aren't randomly assigned, as they relate to each supporting character's individual personality and struggles.
Encanto comes during the Marvel Cinematic Universe and DC Extended Universe superhero blockbuster craze, but it places more focus on the magic that holds the family together. It's more about internal battles that families face than the powers themselves. Mirabel doesn't get along with everyone in the family, but she has a good heart and ultimately wants to see them all succeed. However, that isn't to say that being magically powerless doesn't impact her to her core.
Disney creates yet another world of wonder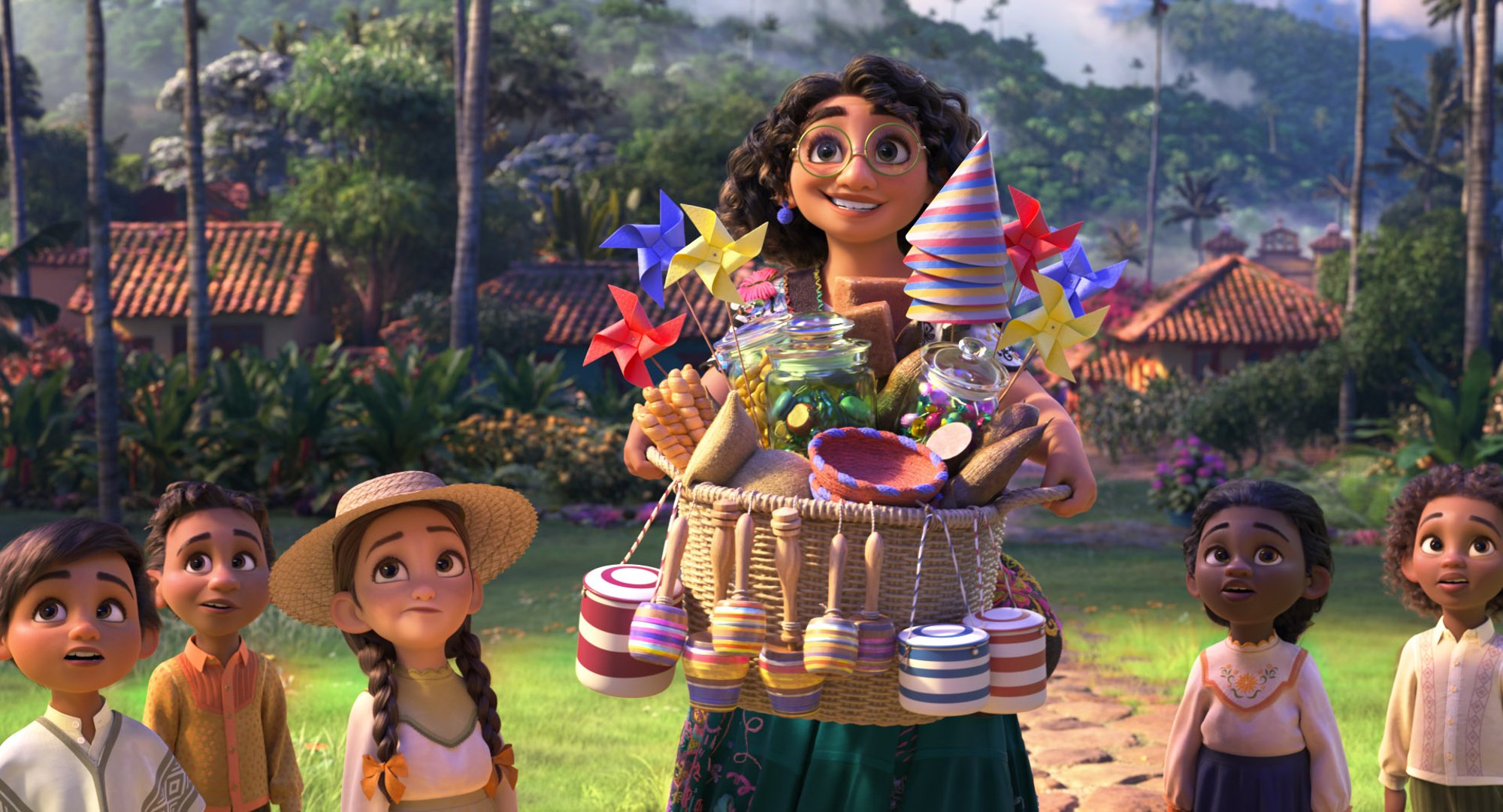 Byron Howard, Bush, and Castro Smith co-direct Encanto with the whimsical nature that audiences have come to expect from Disney. However, the animators specifically deserve a round of applause for the ravishing imagery. It's bright, colorful, and beautiful. Encanto squeezes out a lot of chuckles and adorable moments with its utterly playful design. The magic-imbued house is personified as it humorously interacts with the family. 
Encanto makes some smart choices, such as not making the obvious decision of giving the super strength ability to a male character. Rather, Luisa (Jessica Darrow) gets the ability and is provided with an interesting character arc built around her. Miranda's music elevates both the movie's meaning and its humor, which the animation beautifully compliments.
Disney continues to expand its family movie universe with another heart-warming feature. It doesn't have the emotional punch of other films such as Coco, but it's still an enjoyable animated movie that both kids and adults can appreciate. Encanto isn't anything you haven't seen before, but it succeeds in its gratifying execution.