'Encanto': Who Is Bruno and Why Don't We Talk About Him?
In Disney's Encanto, every Madrigal family member has a unique gift that contributes to the family and community. However, as the movie goes on, we learn there is one character who shouldn't be named. Despite the Madrigal family's refusal to talk about him, it seems like they do, even singing about not wanting to talk about him.
The song "We Don't Talk About Bruno" made it to the Oscars with a performance by Megan Thee Stallion and Luis Fonsi. This prompted many viewers to wonder, who is Bruno and why don't we talk about him?
'Encanto' follows the highly gifted Madrigal family
When Encanto starts, we follow Mirabel as she describes every member of her family and their gift. It's made clear that Abuela runs the show. Abuela has three children, triplets named Pepa, Julieta, and Bruno. The family expanded as each of Abuela's kids had their own children.
Mirabel is Julieta's daughter. Every year, the anthropomorphic Casita grants each family member a gift. Although every person received theirs without fail, Mirabel's year was different. Casita didn't give her a gift, which led to Abuela's constant dismissal of her. 
It is hinted that Mirabel's gift might be discernment. She has a vision of the Casita falling apart and the candle going off. She was also the first person to notice Luisa losing her gift.
When Mirabel learns of her uncle Bruno, who has the gift of foresight, she begins her journey toward finding him. Unbeknownst to her, he had been living in the Casita the entire time. She finds the broken pieces of Bruno's prophecy glass, which she tries to piece together. Bruno informs her of the prophecy, which interestingly involves her.
After Abuela accuses Mirabel of trying to divide the family, Mirabel confronts her. This causes a fissure in the Casita and leads to the candle dying and the Madrigals losing their power. Abuela and Mirabel reconcile later. They are able to rally everyone to rebuild the Casita, thus restoring their powers.
Who is Bruno, and why are we not talking about him?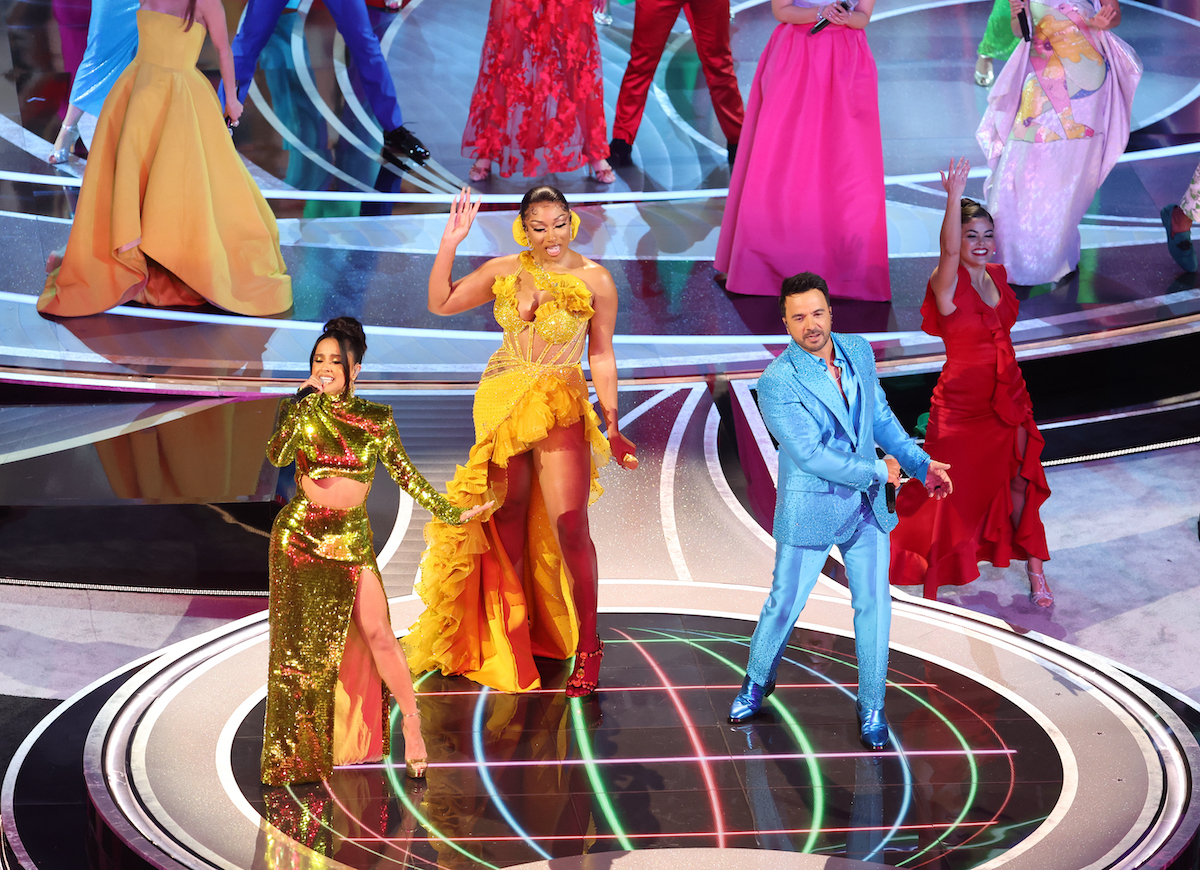 When Mirabel finds out about Bruno, she asks her aunt Pepa about him, but Pepa insists the Madrigals don't talk about Bruno. She even starts singing, going into detail about not talking about her uncle.
In the song, every family member and villager recounts their experience having dealt with Bruno and his fate reading. Pepa speaks about Bruno destroying her wedding day by prophesying about rain, which is ironic given her gift's connection to weather. Dolores, who has the gift of hearing, notifies Mirabel that she can hear Bruno everywhere every time.
Bruno appears in the background during Dolores' verse on the second floor of the Casita. He appears to be jamming to the music. Others in the song include Senora Pez Muertos, who says Bruno predicted her fish's death. 
According to Disney Fandom, the woman's name is a portmanteau of the words Pez and Muertos, meaning living fish and death, which perhaps predicts her misfortune. The movie hints that Abuela might have banished Bruno because he foresaw the destruction of the Casita and the end of the Madrigal's powers, which she didn't want to hear about.
The song topped charts
'We Don't Talk About Bruno" performed well, topping charts in the U.K. and the U.S. Billboard reported on January 31, 2021, that the Encanto song was No. 1 on the Billboard Hot 100, drawing 34.9 million U.S. streams and 1.5 million radio airplay audience impressions.
The Billboard success then makes Mirabel the first female protagonist on Disney to have a No. 1 song on the chart. The song also became songwriter Lin Manuel Miranda's first-ever No. hit song.
RELATED: 'Encanto': Stephanie Beatriz Recorded Mirabel's 'Waiting on a Miracle' While in Labor