'Encanto' Wouldn't Be the First Lin-Manuel Miranda-Created Soundtrack Featuring Stephanie Beatriz
'Encanto' included several original songs performed by Stephanie Beatriz. However, this actor previously worked with Lin-Manuel Miranda for another movie musical.
Disney's Encanto and its original soundtrack earned plenty of praise from viewers, raking in millions of Spotify plays since its debut. Stephanie Beatriz appeared on tracks like "Waiting On a Miracle" and "We Don't Talk About Bruno." 
However, Beatriz worked with composer Lin-Manuel Miranda before this Disney movie musical. Here's what we know about her role in the movie musical In the Heights adaptation.
Stephanie Beatriz appeared in Disney's 'Encanto'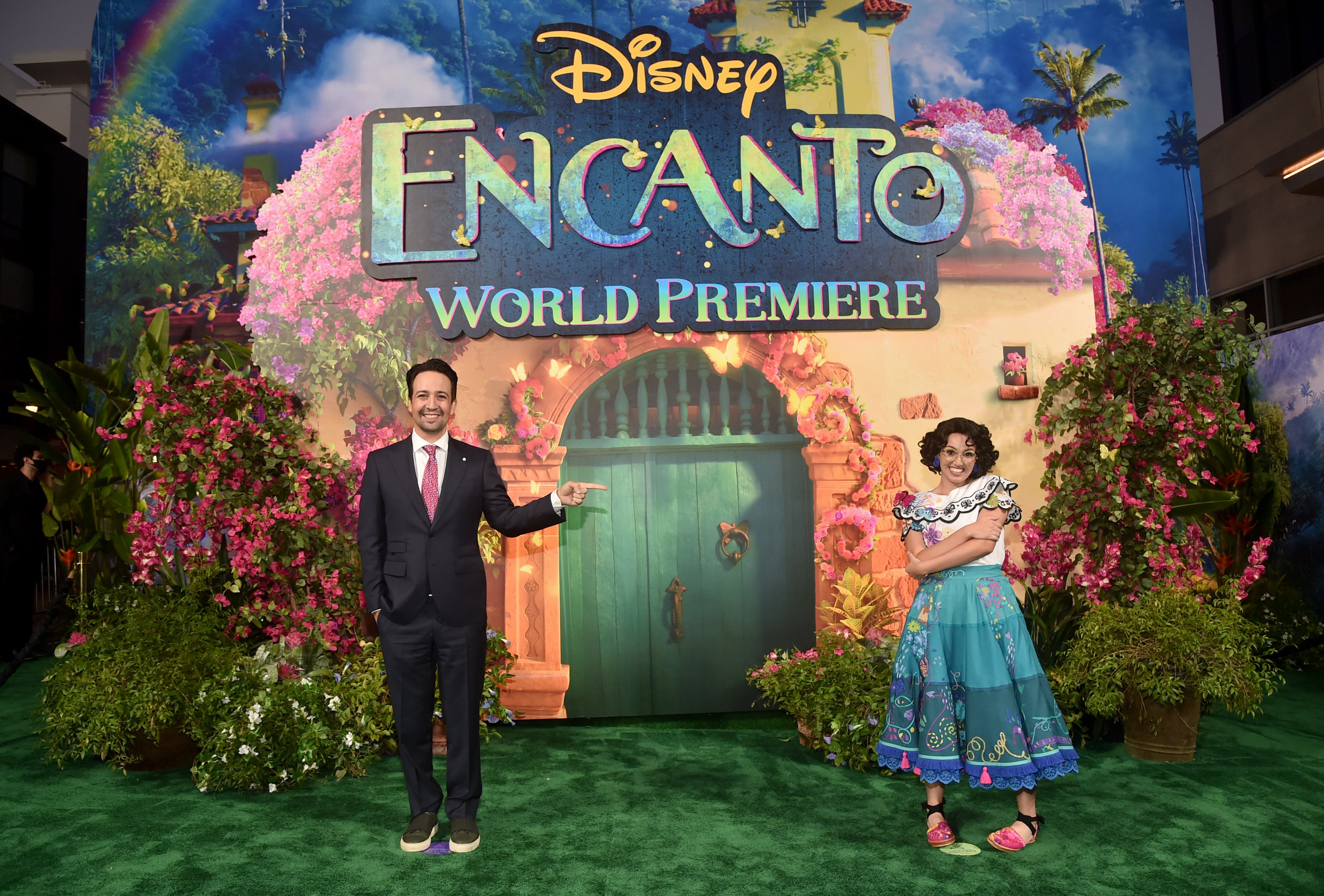 Most know Beatriz as the stoic and powerful Detective Rosa Diaz from Brooklyn Nine-Nine. Recently, the actor voiced the main character from Disney's animated film Encanto. 
That's Mirabel, a member of the Madrigal family who didn't receive a magical power like her super-strong sister Luisa or her shapeshifter cousin Camilo. Following his work with Moana and Mary Poppins Returns, Miranda composed the music for Encanto.
"He's a songwriter, but he also composes the structure of these songs in a way that they inform storytelling," Beatriz said during an interview with Slash Film. "So you want to stick to the map that he's given you because he's doing something beyond your own understanding, I think." 
"So you don't want to mess up the gift that he's giving you. Right? Because it's so good," she continued. "So I think you just sort of try to show up and do your best and not screw up on Lin-Manuel Miranda song."
Stephanie Beatriz acted as Carla in 'In The Heights'
Beatriz worked with Miranda before her starring role in Encanto. Originally a stage production, Miranda debuted his movie musical version of In the Heights in 2021. There, Beatriz appeared as the character named Carla, who often shared her support of her heritage and her hometown of Queens.
This production included songs from the original Broadway show. "No Me Diga," was performed in part by Beatriz for the movie's official soundtrack, earning over 7 million streams on the music platform Spotify. Beatriz is also listed as an artist for "In the Heights," "Blackout," and "Carnaval Del Barrio."
What songs did Stephanie Beatriz perform in Disney's 'Encanto'?
Songs like "We Don't Take About Bruno" became instant fan-favorites, even surpassing Frozen's "Let It Go" on the Billboard music charts. Beatriz is credited as a vocalist on that track, as well as several other songs in the original Encanto soundtrack.
Mirabel's solo song "Waiting on a Miracle" features a different time signature than the other individual character songs. According to Miranda, this musical distinction made Mirabel "out of beat," emphasizing her differences from her family.
Beatriz also performed "The Family Madrigal," where her character introduced other members of the magical Madrigal family. After its theatrical debut, Encanto switched to Disney's streaming platform, Disney+, where it remains available for all subscribers. The official Encanto soundtrack is now available on most major streaming platforms.