'Enchanted' Is Now on Disney+: Amy Adams and Patrick Dempsey Give 'Disenchanted' Updates
The day has finally arrived: 'Enchanted' is on Disney+! Here, get the latest updates on the 'Enchanted' sequel, 'Disenchanted,' from stars Amy Adams, Patrick Dempsey, and Idina Menzel as part of Disney+ Day.
At long last, Enchanted is on Disney+. The Amy Adams movie musical has been mysteriously absent from the streaming service since Disney+ launched two years ago. But on Disney+ Day, Nov. 12, 2021, the platform finally made it available for streaming. The announcement also came with updates on the Enchanted sequel, Disenchanted, from Adams, Patrick Dempsey, and Idina Menzel.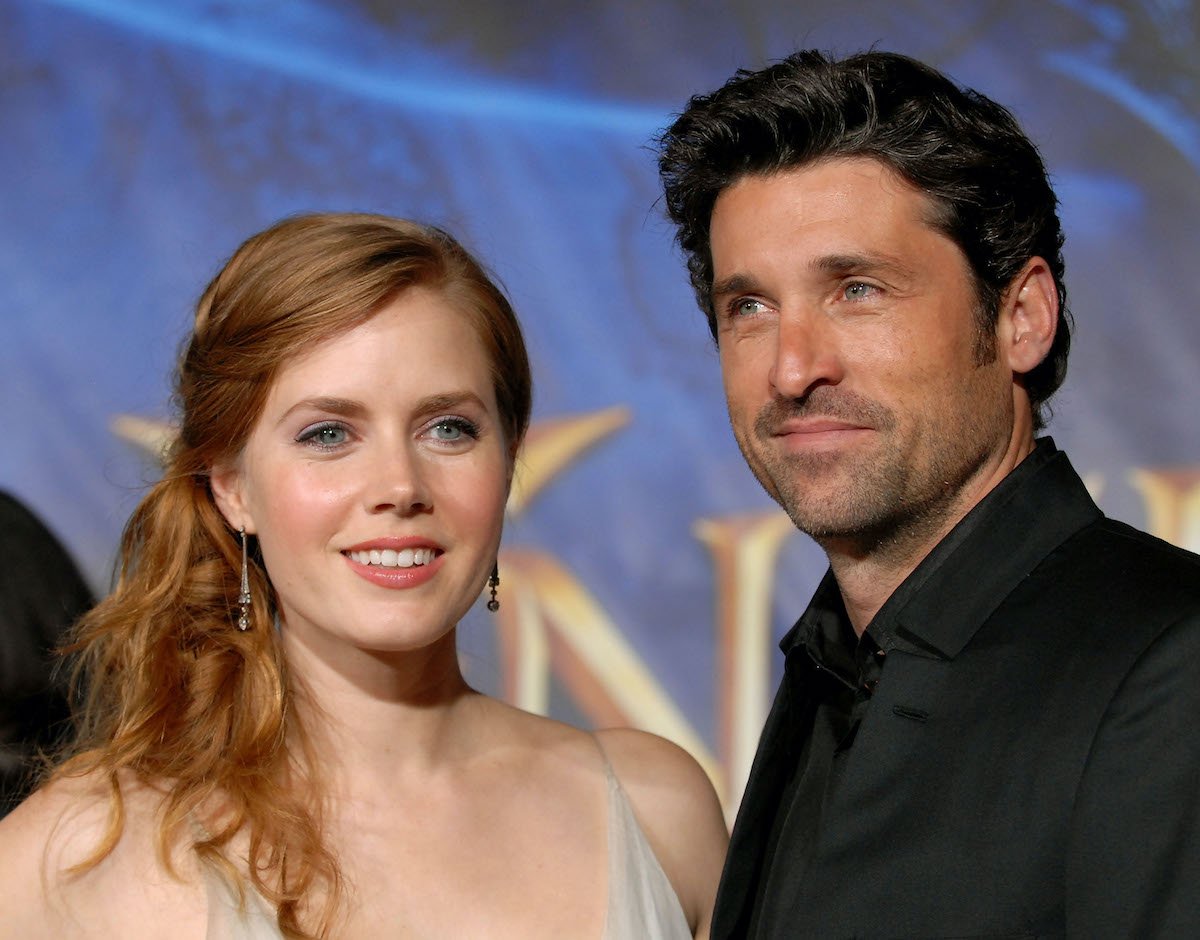 'Enchanted' is on Disney+
Disney provided fans with a slew of exciting news on Disney+ Day. In addition to making Enchanted available for streaming, fans got the first look at the Sanderson Sisters in Hocus Pocus 2, got more updates about the Pinocchio live-action remake, and also got news of the new original shows and movies coming to the platform.
In its long Twitter thread of updates, Adams and Dempsey appeared to give the long-awaited update on Enchanted and Disenchanted.
"We know that you have been wishing for our movie, Enchanted, to be available on Disney+," Adams says.
"And we also know that you've been wishing for a sequel," says Dempsey.
"Well, today we are here to tell you that fairytales do come true," Adams adds.
"Enchanted is now available on Disney+" Dempsey shares.
When does 'Disenchanted' come out on Disney+?
Adams and Dempsey then confirmed Disenchanted will debut on Disney+ in Fall 2022. Joining them in the Enchanted sequel are their former co-stars Menzel and James Marsden as Nancy Tremaine and Prince Edward. The Disenchanted cast will also include Yvette Nicole Brown, Maya Rudolph, Jayma Mays, Oscar Nuñez, and newcomer Gabriella Baldacchino.
When Enchanted first came out in 2007, Menzel wasn't known in Hollywood for her singing. So she didn't sing in the movie. Broadway fans, of course, know Menzel as one of theater's biggest stars. Menzel was in the original Broadway casts of RENT and Wicked (which is finally getting a film adaptation starring Cynthia Erivo as Elphaba and Ariana Grande as Glinda).
Fans felt not having Menzel sing in the Disney movie musical was a waste of her talents. She went on to remind Hollywood of her iconic voice by voicing Elsa in Frozen. And now, it looks like Disenchanted won't be making the mistake of not giving Menzel a song. On Nov. 12, Menzel tweeted her own Disenchanted update.
"#Disenchanted is coming to Disney+ Fall 2022," she said. "I just may have a song this time… And you can stream Disney's #Enchanted NOW on Disney+! #DisneyPlusDay."
What will 'Disenchanted' be about?
In May, Disney shared Disenchanted plot details. The press release said:
"Disenchanted features the much-anticipated return of Giselle, the princess from the fairy tale world of Andalasia banished to Manhattan who found her real Prince Charming in divorce lawyer Robert Philip. 15 years later, Giselle moves to the suburb of Monroeville with Robert and their teenage daughter Morgan, where she must juggle the challenges that come with a new home and discover what happily ever after truly means to her and her new family."
Disenchanted will be directed by Adam Shankman with new music from Alan Menken and Stephen Schwartz, the original musical duo behind Enchanted.
"Working again with Disney has been like coming home," Shankman in the press release. "With Amy and this extraordinary cast, Alan and Stephen's mind blowing new score, and Barry and Disney's support, I just hope to bring magic and joy to audiences around the world."
Until then, enjoy watching Enchanted on Disney+!