ENHYPEN Release Debut EP 'Border: Day One'
After competing on the survival competition–reality show I-Land, Heeseung, Jay, Jake, Sunghoon, Sunoo, Jungwon, and Ni-ki formed ENHYPEN. The band was formed by Belift Lab, a joint venture by CJ E&M and Big Hit Entertainment. On Nov. 30, the K-pop group released its debut EP Border: Day One with the lead single "Given-Taken."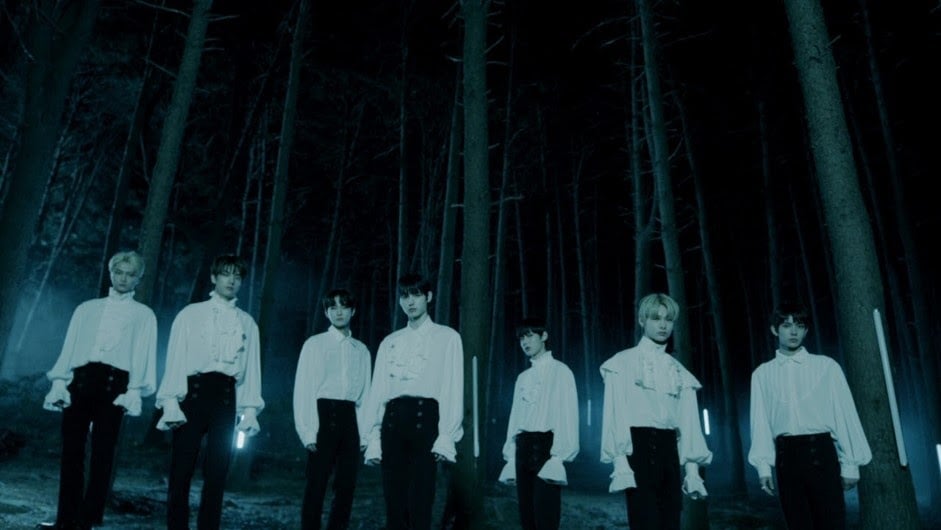 More about ENHYPEN's debut EP
According to a press release, Border: Day One "captures the uncertainties and complex emotions of the seven members standing at the border between two contrasting worlds, conveying their story of finally taking the first steps over the border to face the new world ahead of them."
Border: Day One has six tracks: "Intro : Walk the Line," "Given-Taken," "Let Me In (20 CUBE)," "10 Months," "Flicker," and "Outro : Cross the Line." The lead single "Given-Taken" details the members dealing with both ambition and uncertainty.
After surviving I-Land and debuting as ENHYPEN due to fan votes, the song "conveys the boys' doubts about whether their debut was 'given' or they have 'taken' the opportunity on their own." A music video for the lead single was released on Nov. 30, and it shows Heeseung, Jay, Jake, Sunghoon, Sunoo, Jungwon, and Ni-ki facing their new world as a group.
RELATED: TXT's New EP Debuts at No. 25 on the Billboard 200
Related post url: 
How ENHYPEN feel about their debut
On Nov. 30, the members of ENHYPEN put on a debut showcase for their new album. The members commented about their nerves and their hopes for their debut.
"I'm really nervous, but thank you so much for supporting us. Although I'm nervous, I want to perform well today," Jake said according to Soompi.
Sunghoon said, "I'm nervous and excited, but since all seven members have worked so hard and fans all around the world have supported us, I'll repay everyone with a good performance."
When it came time to pick a leader for the group, both Heeseung and Jungwon were considered for the role. The two members were interviewed and completed a series of tests, leading to Jungwon being chosen.
"Heeseung and I were the finalists for the leader spot. But Heeseung said that he felt he could contribute more to the group as a member and the eldest one, and he'd rather have me as the leader. The opinion was considered and finally accepted. So in the end, I was chosen as the leader," Jungwon told Buzzfeed.
Advice the group received for their debut
Throughout I-Land, the cast was visited by K-pop groups BTS, Seventeen, and Tomorrow X Together, and Big Hit Entertainment co-CEO Bang Si-hyuk was a producer of the show. Before their debut, ENHYPEN received advice from Bang.
"He told us that in K-pop, there are no artists without fans, and that we shouldn't forget that it's the love from our fans around the world that brought us here," Ni-ki said at the showcase according to Soompi. "He told us to become happy musicians."
Before the Border: Day One was released, the album had surpassed 300,000 pre-orders. Already, the music video for "Given-Taken" has over 14 million views.