'Enola Holmes': Why Henry Cavill's Version of Sherlock Holmes Is Facing a Real-Life Lawsuit
Henry Cavill is tackling the iconic literary sleuth Sherlock Holmes in Netflix's new movie, Enola Holmes. But the actor's version of the character isn't sitting well with Sir Arthur Conan Doyle's estate. Earlier this summer, the estate filed a lawsuit, claiming the film's version of Sherlock violates copyright laws.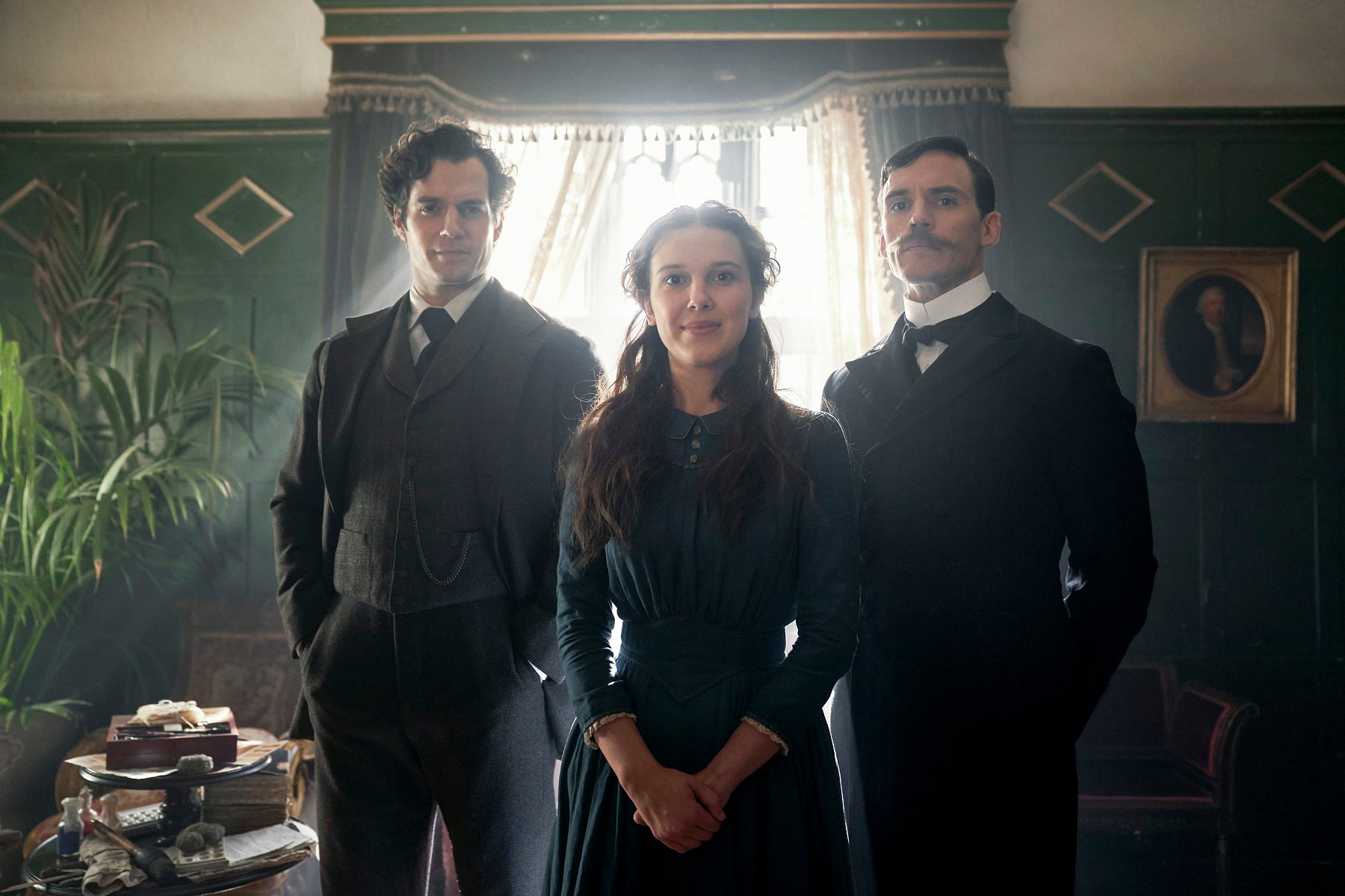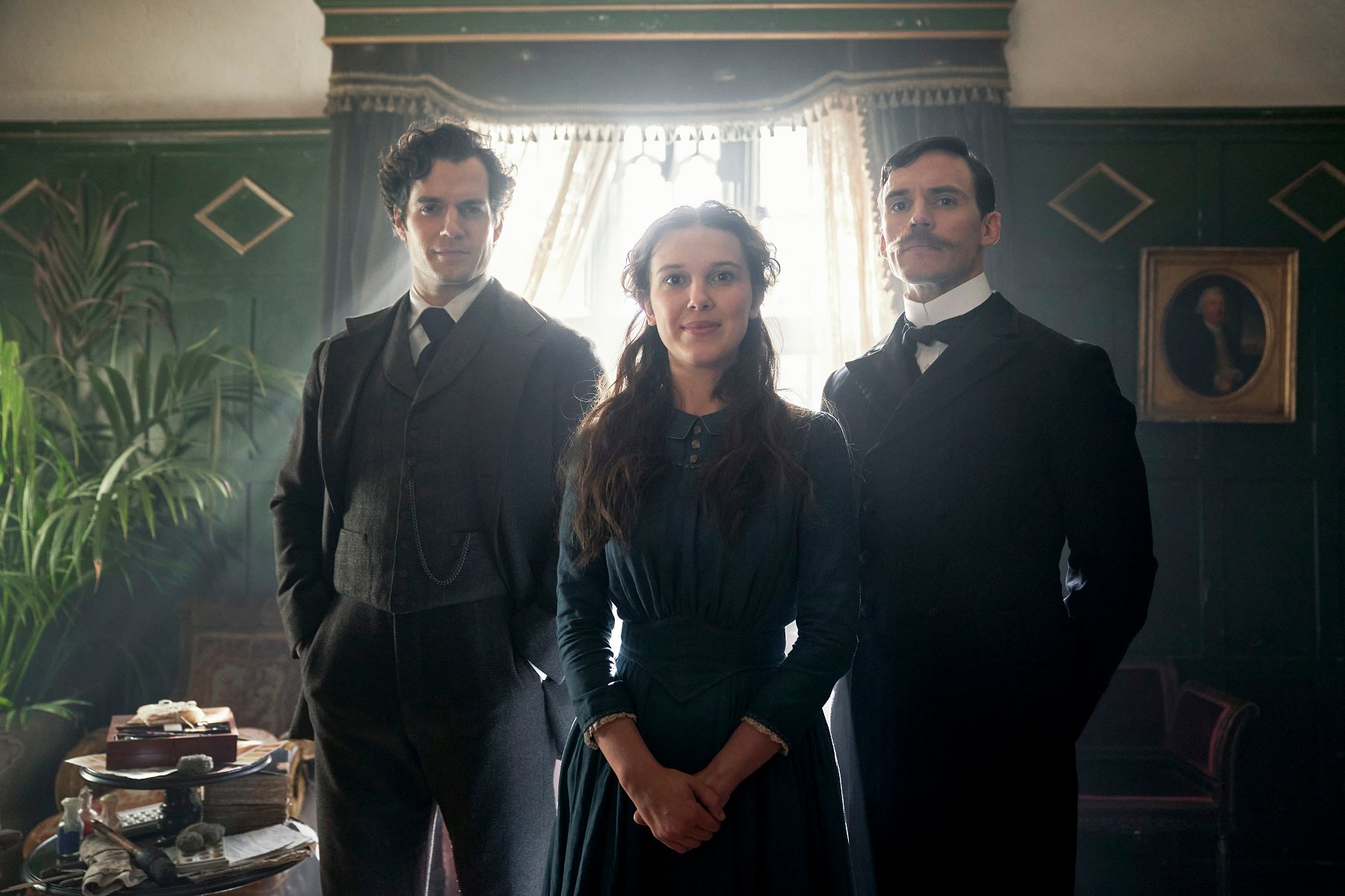 'Enola Holmes' is based on a YA book series
Netflix's Enola Holmes is an adaptation of Nancy Springer's young-adult book series of the same name. It borrows characters from Doyle's classics, including Sherlock (Henry Cavill) and Mycroft Holmes (Sam Claflin). But it is centered around its own original character, Enola Holmes (Millie Bobby Brown). 
Enola is introduced as Sherlock and Mycroft's young teen sister.  While her brothers were off solving mysteries, Enola was raised and educated by her mother, Lady Eudoria Holmes (Helena Bonham Carter). The teen proves to be just as good a sleuth as her sibling, and she cleverly conquers the chauvinistic ideals of her time. 
In an interview with BookYurt, Springer noted that she's been a huge fan of Doyle's Sherlock Holmes series, but always felt it lacked a strong female presence. "While Doyle was a very good writer, he was also quite a misogynist," the author explained.
"Occasionally and with difficulty he represents women positively, but much more often he has Holmes dismiss them as hopelessly vapid, hysterical and illogical," she added. "I exploited with glee Sherlock's complete ignorance of the feminine sphere of Victorian society."
Sir Arthur Conan Doyle's estate is filing a lawsuit against 'Enola Holmes' creators based on Sherlock's emotional state
The Sherlock Holmes mysteries are by far Doyle's most notable works, but the author's estate only has rights to his last 10 works. This is, because, in 2014, a judge ruled that any Sherlock Holmes novels published before 1923 are considered public domain. 
But the Conan Doyle Estate is now suing Enola Holmes creators for copyright infringement. The lawsuit claims that the film's version of Sherlock shows emotion, which is similar to the characteristics he displays in Doyle's later works still bound by copyright law.
The complaint was filed with the New Mexico federal court in June 2020. It targets Springer, director Harry Bradbeer, Netflix, Legendary Pictures, and Penguin Random House among others.
The estate has sued before
This isn't the first time Doyle's estate has taken aim at a Sherlock Holmes project. In 2015, they sued Miramax over the Ian McKellan film, Mr. Holmes, but eventually settled. 
The estate has been otherwise supportive of many Doyle adaptations, including Benedict Cumberbatch's Sherlock and Will Ferrell's Holmes & Watson.  On their website, the estate notes that they've only issued two lawsuits in 40 years and that they hope to foster projects like Enola Holmes as long as they follow proper copyright guidelines. 
"The Estate believes every writer's original authorship should be respected, and if ten copyrighted short stories by one of the world's most original authors can be copied without consequence, no writer's work is safe," the website reads. "While we welcome and support brilliant creative projects like Enola Holmes, mutual respect for copyrights is foundational to fostering creativity — The Estate looks forward to 2023 when all of Sir Arthur's works will be in the public domain, but until then believes his work, should be used only with permission so that the creativity of all writers is respected."