'Enough Already': Valerie Bertinelli Hopes She Can Narrate Her Upcoming Memoir's Audiobook 'Without Crying'
Valerie Bertinelli's upcoming memoir 'Enough Already' is due out in 2022. The actor is working on the audiobook and says she's experienced a few minor hiccups in recording its narration.
Actor Valerie Bertinelli's soon-to-be-published memoir, Enough Already: Learning to Love the Way I Am Today, is due out in early 2022. In the meantime, the Food Network star has been busy recording narration for the book. Posting recently on social media, she's shared the experience with fans, noting she's been slowing down production thanks to her grumbling stomach — and her tears.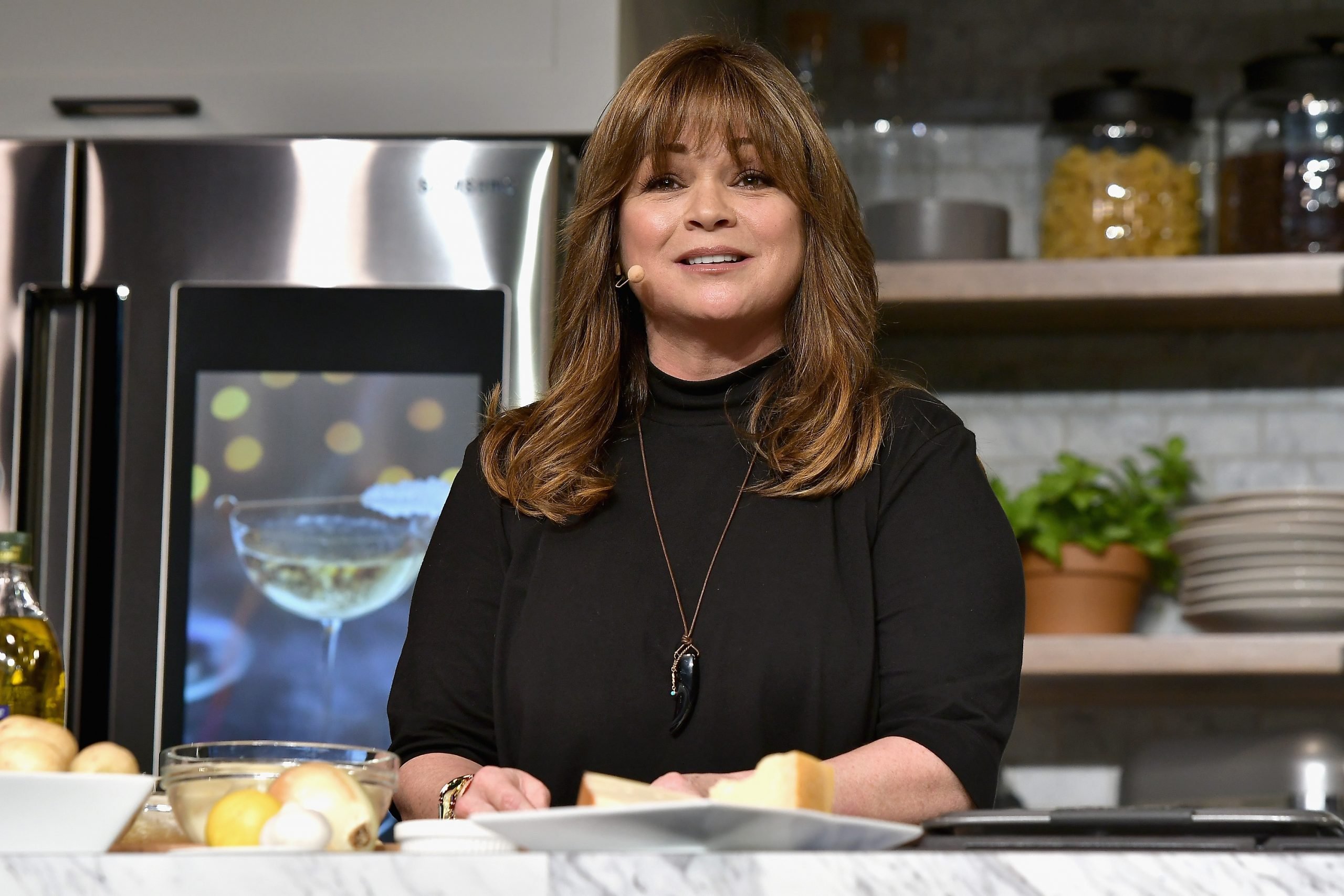 Bertinelli announced her forthcoming memoir earlier this year
Appearing on Today in July, she opened up about Enough Already, her memoir due to be published in early 2022. In the book, Bertinelli told the morning show, she details the issues that have followed her around in her professional and personal lives and her decision to end the negative self-talk: "Enough already with beating ourselves up, right?"
"It's a very, very personal book," the former One Day at a Time star said. "My journey has taken me from…I just don't want to beat myself up anymore. And I know so many women my age, younger, older, we're so busy beating ourselves up that we just don't find the love, and the wonder and the grace that are really within us."
She added that penning the memoir was no easy task, as she vulnerably shared painful emotions and memories. But it was worth it, Bertinelli said, if it helps readers.
"I wrote about the past two years: grief, happiness, joy, finding joy, and I hope it touches some people's lives," she said. "It was a really challenging write for me but it was cathartic." Recipes will also be a part of the memoir, which makes sense considering that Bertinelli is a television cook, and an Emmy Award-winning one at that.
Her audiobook narration has had its hiccups
The actor posted recently on social media that she's been working on the narration for the audiobook version of Enough Already, and it hasn't been without its interruptions.
"My stomach is making a lot of noise," Bertinelli said humorously in a video tweet of herself seated with the manuscript of her book in front of her on a stand and a pillow on her lap. "It's gurgling, so I have to put this pillow and hopefully this will deaden the sound of my gurgles. Because it's slowing us down. I have to pause every time my stomach gurgles."
On Instagram, Bertinelli added more seriously that narrating her book was getting emotional for her, saying in her post: "I'm NOT crying; YOU'RE crying!! Between my tears, noisy stomach, and dry throat… I will say that recording the audio version of my new book #EnoughAlready was a journey of its own! One more step closer! I can't wait until I can begin sharing some exerts [sic] with you. If you haven't grabbed your pre-order yet, there's a link in bio to your favorite retailer!"
In the same post, the Valerie's Home Cooking star said in another video segment: "Day two. Let's see if I can get through this day without crying."
Bertinelli's fans cheered her on
Reacting to the former Hot for Cleveland star's honesty and humor, Bertinelli's fans rooted for her with encouraging comments on Instagram.
"I'm waiting for you to finish the recording, then I'll get it through Audible," said one fan. "It was really nice listening to your first two books. Felt like you were telling me the story compared to me reading it myself."
Another supporter reminded the actor: "It's one thing to write a journey, but quite another to hear your own voice speak it. Brave girl, continue to focus on what is truly important to you."
Enough Already is scheduled for release on Jan. 18, 2022.