'Entourage': Was Ari Gold Based on a Real Person From Mark Wahlberg's Crew?
'Entourage' is famously based on Mark Wahlberg and his crew's experiences as an up-and-coming star in Hollywood. The cast included his agent Ari Gold, played excitedly by Jeremy Piven for all 8 seasons of the hit HBO show. But was Gold based on a real person in Wahlberg's life?
For eight seasons, the HBO tv show Entourage chronicled the acting career of Vincent Chase and his childhood friends from Queens. Most people know that the main character was based on Mark Wahlberg.
His experiences as an up-and-coming A-list film star were the inspiration for the series. But, was the iconic character Ari Gold based on a real person from Wahlberg's crew?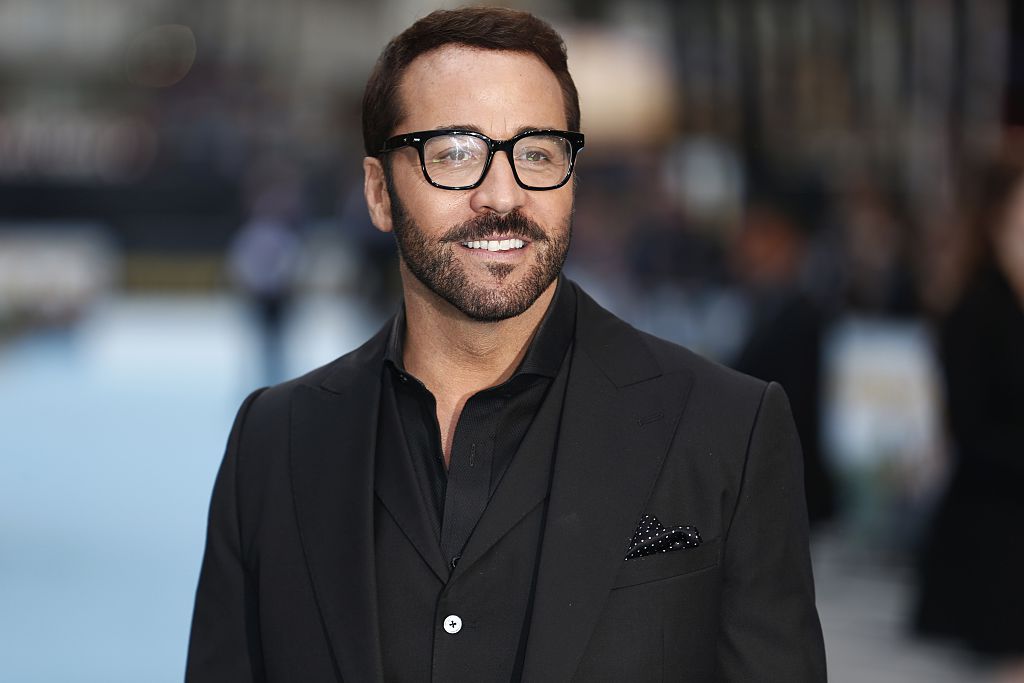 'Entourage' came close to being a reality show
Entourage followed the adventures of Vincent Chase (Adrian Grenier) and his best friends – E (Kevin Connolly), Turtle (Jerry Ferrara), Johnny Drama (Kevin Dillon), and Ari (Jeremy Piven). The series was loosely based on Wahlberg and his real-life friends, and there's a good reason they chose the fictional route.
Wahlberg told The New York Times back in 2004 that his assistant wanted to film his Boston friends around him because he thought it was "hilarious." However, it isn't exactly clear who came up with the idea for Entourage. Creator Doug Ellin says at least nine people have taken credit for it.
Ultimately, they opted for a fictional approach instead of a reality show. This is because they wanted more flexibility with the show's storylines. They also wanted to avoid Wahlberg's not-so-pleasant past.
When Wahlberg was a teenager, he served a month-and-a-half in prison. He tried to steal a beer from a Vietnamese man, and assaulted him with a hooked stick that took out an eye.
"What an interesting thing it would be to follow me and my guys around with all the craziness that was going on within my movie career, my personal life and all this stuff," Wahlberg recalled. "And I said absolutely not, but we would be interested in creating a scripted series loosely based on my life. So we pitched it to HBO, they bought it right away."
Where did they get the name Vincent Chase?
Instead of using Wahlberg's actual name for the main character, they chose the name Vincent Chase. They also changed his hometown from South Boston to Queens. Some have claimed that they named the main character after legendary Hollywood acting teacher Vincent Chase.
However, according to History v Hollywood, Ellin claims that he named the character after Vince Vaughn. This is because Ellin had Vaughn in mind for the role when he was writing the script.
"It sounds crazy now because Vince Vaughn makes $20 million a movie, but nine years ago when I first started writing this script, I was like, 'Do you think there's a way we could get Vince Vaughn?'" Ellin explained. "It was done completely as an homage to him."
Some of the other characters in Entourage did have names that were close to their real-life counterparts. Dillon's Johnny Drama was based on Wahlberg's friend Johnny Alves. Connelly's E character was based on Wahlberg's personal assistant Eric Weinstein.
As for Ferrar's Turtle, he's actually known as Donkey in real life and his real name is Donnie Carroll. But what about Ari Gold? Is he based on a real person?
Ari Gold from 'Entourage' is based on Mark Wahlberg's real-life agent
With every other character in Entourage having a real-life counterpart, it makes sense that Ari Gold would have one too. The character sometimes feels almost too good to be true. He's loyal, brave, intelligent, fearless. And, of course, he's absolutely hilarious. The truth is, though, he absolutely is a real person.
Piven's Ari Gold is based on Ari Emanuel, Wahlberg's actual agent in Hollywood since 1999. The TV character and the real-life version of Ari are very similar. And that becomes very clear when Ellin tells the story of the initial pitch meeting for Entourage.
"I went into the initial pitch meeting and met Ari Emanuel, who said, 'All right, it's Mark and his life. This guy is going to write it, and if it sucks, we'll fire him and someone else will rewrite it,'" Ellin recalls. "I had never seen anybody in this business really talk like that. … So I said, 'This guy is a character. He has to be in the show.'"
Ellin himself went on to become one of Emanuel's clients. And, it was Emanuel who insisted that Piven play him on TV. As for Ari's famous line "let's hug it out, bitch," that was never part of the script. Piven improvised the line during episode 2.
All eight seasons of Entourage are available on HBO Max.