This Episode of 'The Golden Girls' Finally Snagged Bea Arthur an Emmy
No one was better suited to play Dorothy Zbornak on The Golden Girls than Bea Arthur. From 1985 to 1992, Arthur entertained TV audiences with her portrayal of the smart and opinionated substitute teacher. A few of Dorothy's best moments were when she'd snap at her mother, Sophia Petrillo (Estelle Getty), or one of the other roommates. Arthur gave plenty of humorous performances during the show's run, but it's this episode that earned her a long-overdue Emmy.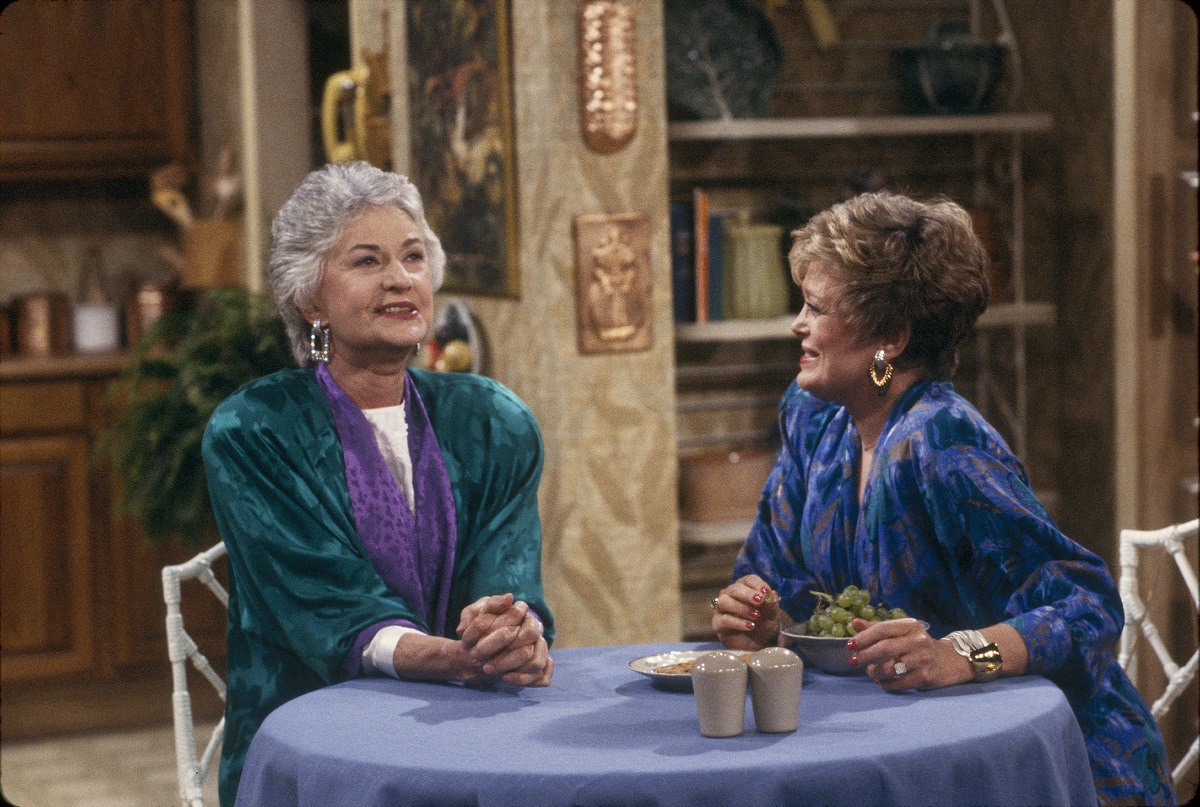 Bea Arthur won an Emmy for this season 3 episode of 'The Golden Girls'
Following the show's debut in 1985, The Golden Girls received numerous Emmy nominations. Arthur was nominated for Outstanding Lead Actress in a Comedy Series in 1986 and 1987. However, she lost to her The Golden Girls co-stars Betty White and Rue McClanahan. But in 1988, her luck changed when she finally nabbed an Emmy.
According to GoldDerby.com, Arthur's Emmy victory came courtesy of the episode My Brother, My Father. The plot has Dorothy and her ex-husband Stan Zbornak (Herb Edelman) pretending they're still married when her Uncle Angelo (Bill Dana) visits. Chaos ensues when the group is stuck at the house during a bad storm. Dorothy and Stan share a room during the night, and sparks begin to fly between the exes.
Bea Arthur was upset over her 'The Golden Girls' co-star's Emmy win
Aside from Arthur's win, Getty would also win big during the 1988 Emmys with her Supporting Actress in a Comedy Series win. Now, America's favorite golden girls had gold of their own. Although Arthur's Emmy for The Golden Girls was a huge achievement, the actor was fuming over a co-star's previous win.
Reportedly, Arthur was upset over White's 1986 Emmy win. The actor felt she deserved the award than White and was "hurt and outraged" over the snub. This is one of the many reasons why Arthur and White's friendship was strained during their time on The Golden Girls.
Bea Arthur previously won an Emmy for 'Maude'
Aside from her work on The Golden Girls, Arthur is also famous for her role in Maude. From 1972 to 1978, Arthur portrayed the outspoken title character on the All in the Family spinoff. The show and Arthur's character are considered feminist icons.
During the show's six seasons, writers addressed topics such as gender equality and alcoholism. Arthur earned five Emmy nominations during Maude's run and took home the trophy in 1977. Maude and Dorothy are Arthur's two biggest roles. Not only did they make her a television star, but they also earned the Emmys she rightfully deserved.