Erica Rose 'Below Deck' Tip Debacle: Confusion and Blame over $6,500 Gratuity [Exclusive]
Below Deck Sailing Yacht charter guests Erica Rose and Charles Sanders' tip messiness almost overshadowed their raucous and sometimes aggressive behavior – almost.
But the $6,500 tip, which was significantly lower than the normal "low" tip of $12,000 to $15,000 left viewers (and other charter guests and crew) with more questions and plenty of confusion. Rose and Sanders insisted that they were the only guests who left a tip. And said their friends weren't interested in leaving money for the crew.
In a bizarre apology video, Sanders doubled down on his assertion that the other guests did not leave a tip, a remark three guests on the excursion completely denied.
Beyond if they tipped, the tip totals simply don't add up. The guests said they were contracted to tip between $600 to $900 per person, an amount that would have still fallen massively short of what is considered to be a low tip for the series.
Former Erica Rose guests said 'Below Deck' guest tip contracts were accurate
Guests Janelle Flatt and husband Rhett Kenagy hit the podcasts. But so did Rose and Sanders, telling their side of the story. Showbiz Cheat Sheet spoke to the guests, connected with Rose and also, guest Susan Mobley who insisted the tip is structured so the primary charter guest kicks in significantly more money.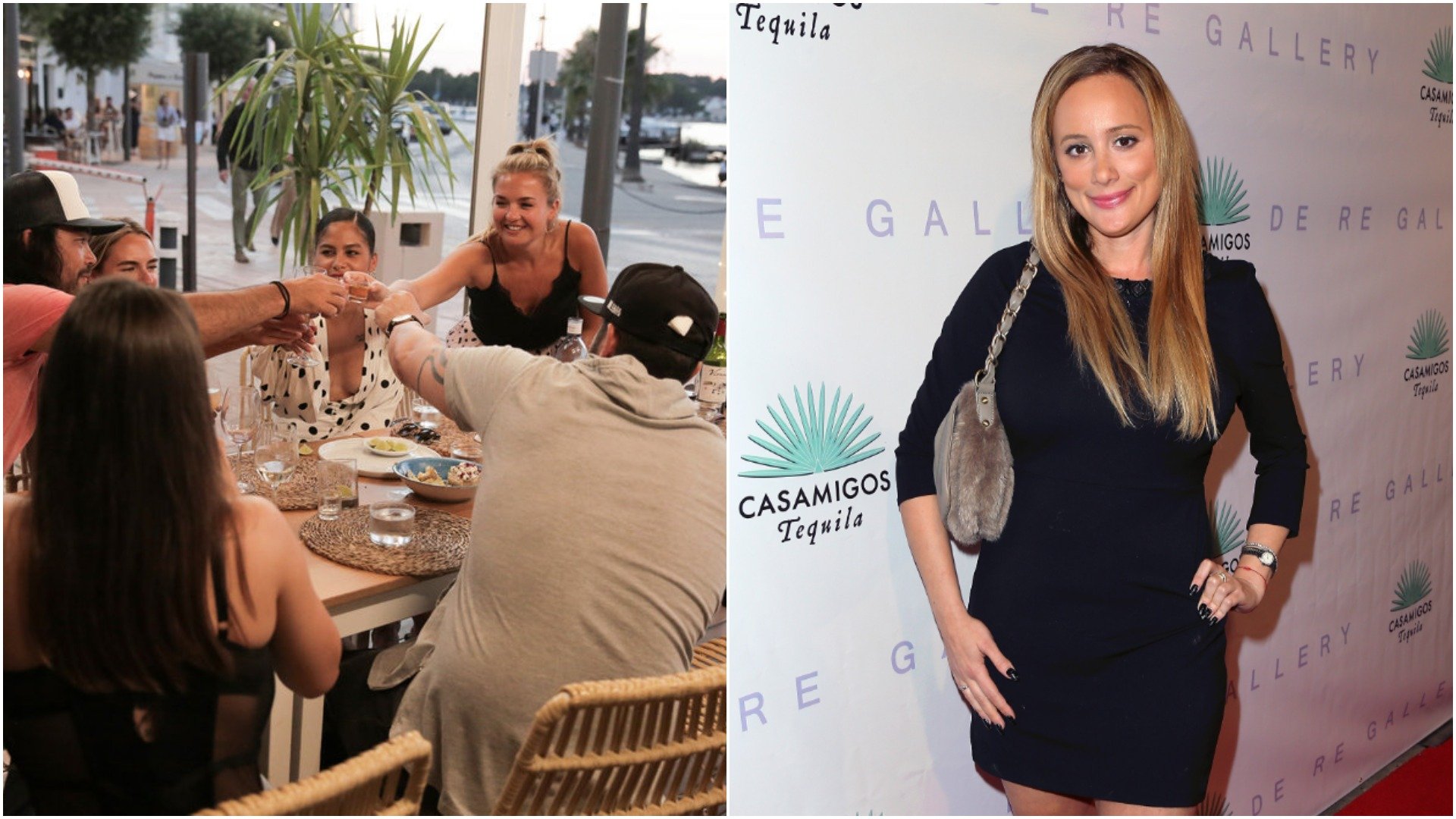 Flatt and Mobley said they double-checked (more than once) with Rose about additional fees or expenses associated with the Below Deck Sailing Yacht voyage. Mobley sent Showbiz Cheat Sheet a screenshot of the exchange she had with production, that confirmed she tipped $600.
Mobley also said she was in contact with some of the women who appeared with Rose on Below Deck Sailing Yacht Season 2. One of Rose's previous guests said the guest tip structure sounded accurate.
"One of the girls that had gone on the last season, because I know a few of them, reached out on Instagram," Mobley told Showbiz Cheat Sheet. "And she was saying, 'How much did y'all have to pay?' I told her. And she's like, 'Oh yeah, that's what we did last time.' And their [tip] was significantly higher." Last time Rose left an $18,450 tip.
A former 'Below Deck' primary said their charter didn't work like that
But a previous Below Deck primary charter guest told Showbiz Cheat Sheet that wasn't their experience. "Everyone typically throws in on tip," the guest shared. "The primary may throw in more. But it says you are supposed to tip on normal amount." The primary added that all of the guests are supposed to tip "On the full amount of charter without discount is what you tip on!"
Mobley said her understanding was that the guests were contracted to give a certain base amount toward the tip and could certainly add more if desired. She and Flatt gave their cash directly to Rose. But then it was up to Rose and Sanders, who were the primary guests, to boost the tip to a higher level.
"We just kind of go along with what the primaries want," Mobley explained. "They set the tone for everything." She added, "I would have loved to have had some other foods, but they were like, 'Ew no.'"
Erica Rose said she included 'Below Deck' guest tip money in the total
Sanders' biggest complaint was the food and he groused until chef Marcos Spaziani made him specifically what he wanted – probably one of the most confusing menus in the history of the show.
RELATED: 'Below Deck Sailing Yacht' Crew Had a Great Season 2, so Why Did They End With Only $106,450 in Total Tips?
Despite Rose and Sanders' insistence that the other guests didn't tip, Rose shared with Showbiz Cheat Sheet via direct message that she did include their money in with the tip. "Yes! It should have all been included," she shared.
Rose added, "I'm just trying to move past this honestly. Not trying to call anyone out regarding the tip. Chuck handled it. We all gave the cash we had." But if that is the case, then Sanders and Rose – the primary guests – only tipped a few thousand dollars.
'Below Deck' guest added more money to her tip
Flatt told Showbiz Cheat Sheet she was appalled that Rose implied she did not tip. As a small business owner and someone who works in the service industry, Flatt said she always leaves at least a 20% tip regardless of service. She said the crew and service on Below Deck Sailing Yacht was incredible so she added extra cash to her tip total.
She said the trip expenses, combined with Kenagy's came out to about $6,000. "I am in the service industry and I don't care if you are a s***ty server, I'm still going to give you 20%," she said.
"So what I did was I took that $6,000. I multiplied it by 20%, which came out to $1,200. Then I added a few hundred, which is $300, and I gave her $1,500 in cash."
Flatt recalled that Rose wanted the other guests to cover the tip for the person who decided to skip the trip. Of course, the other guests refused, citing Rose and Sanders' behavior for the reason why the other guest didn't go on the trip.
So in the end, why was the tip so low? Captain Glenn Shephard, who recently addressed a fan's question about the tanning lotion-stained couch expense may have offered the best words of advice. "If primary guests can't afford to take care of the crew, who work very hard, then maybe they should consider a smaller, more affordable boat."
RELATED: 'Below Deck' Guests Erica Rose and Charles Sanders Try to Throw Friends Under the Bus – Claim 'No One Else Tipped!'