'Escape Room: Tournament of Champions' Extended Cut Clip Reveals Masterminds and Introduces 'Orphan' Actor Isabelle Fuhrman
The Escape Room movies surprised audiences with their intense puzzle-problem sequences. They're reminiscent of a PG-13 version of Saw or Cube. Adam Robitel directed both installments. He has a strong sense of how to establish nail-biting tension. Escape Room: Tournament of Champions will be getting a new cut on home video that expands upon the theatrical version. A clip was released to tease this extra footage including actor Isabelle Fuhrman.
'Escape Room: Tournament of Champions' is getting an alternate cut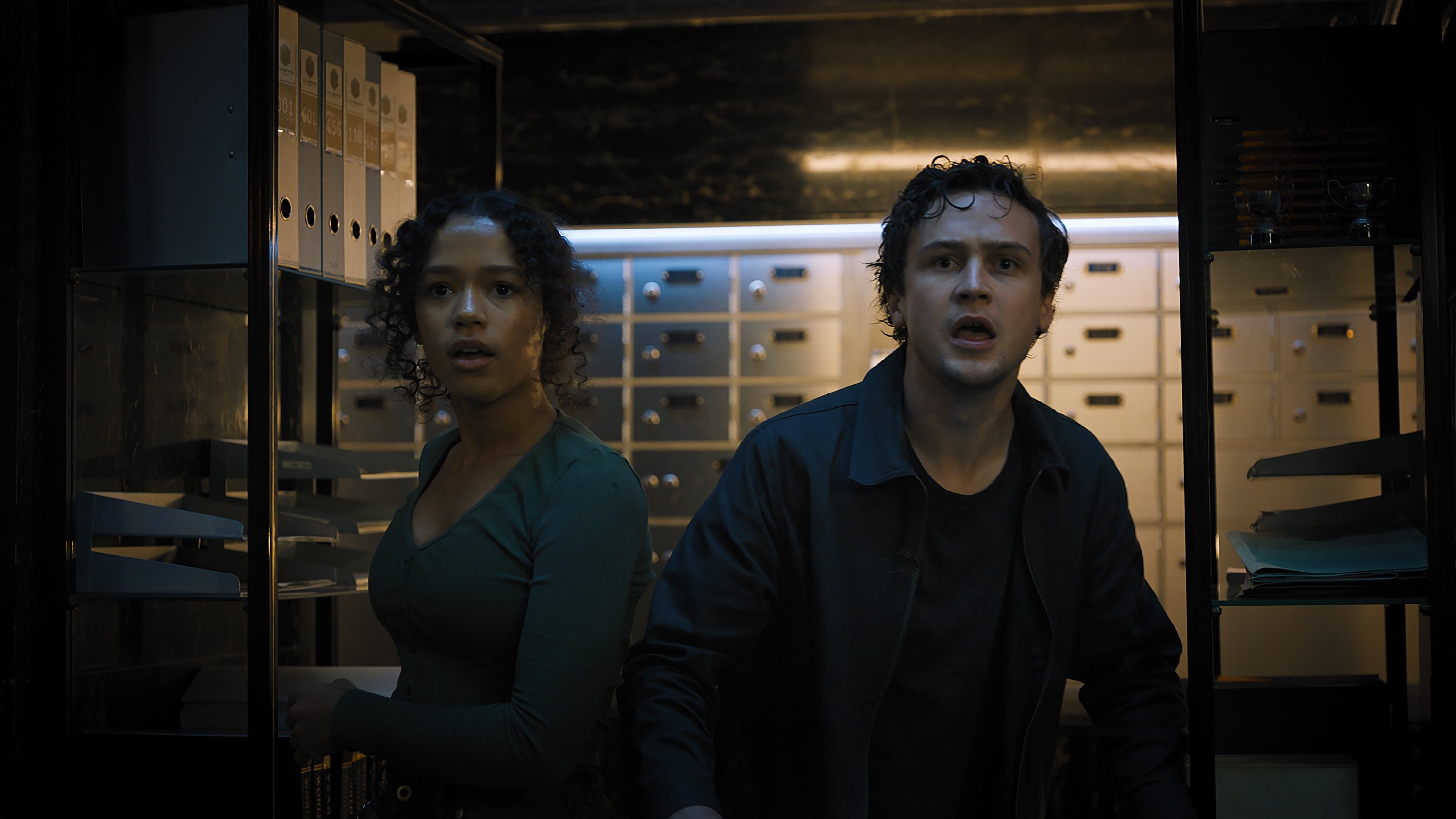 Escape Room: Tournament of Champions will be getting an "alternate" version on home video with over 25 minutes of brand new footage. It will expand upon the Escape Room mythology and reveal who is behind the Minos Corporation. This will include an alternate beginning and ending to the movie.
Robitel spoke with The Wrap about the process of making the sequel. He talked about how he didn't have full creative control. A lot of other folks had input on the finished theatrical cut. Robitel confirmed the existence of a director's cut. However, the alternate cut isn't as long as the version being released.
"My director's cut was 45 minutes longer," Robitel said. "But you get into it with a lot of cooks in the kitchen and they're like 'cut, cut, cut, cut, cut.' So at the end of the day, until I have director's cut, I'm at the whim of the gentle chainsaw."
'Escape Room: Tournament of Champions' exclusive clip expands upon the universe's mythology
Sony Pictures released an extended cut scene clip on YouTube to promote Escape Room: Tournament of Champions' home video release. The footage reveals secrets that have been kept over the course of the two theatrical versions of the movies.
Horror fans might recognize one of the actors featured in the scene: Fuhrman. She delivered a bone-chilling performance as Esther in 2009's Orphan. She was cut entirely from the theatrical version of Escape Room: Tournament of Champions, but it's clear that her character, Claire, is pivotal to the story.
The clip reveals that Claire is being forced to create rooms to kill Zoey by the powerful folks behind the Minos Corporation. However, Claire talks back that they're going about this all wrong and that she has more knowledge about Zoey. She mentions that she also lost her mother. As a result, her capture stops in his tracks.
Audience and critic reactions
The first Escape Room was a box office success. It scored $155.7 million worldwide against a $9 million budget. Critic and audience reactions were a bit mixed, but they noted how entertaining the puzzle-solving movie is.
Escape Room: Tournament of Champions suffered from several delays due to the coronavirus (COVID-19) pandemic. The sequel received mixed reactions from critics and audiences. However, Escape Room: Tournament of Champions is noted as being less intense than its predecessor. It earned $44.9 million against a reported $15 million budget, which is a substantial dip from the first movie.
The sequel ends on a cliffhanger that leads directly into another sequel to complete the trilogy. However, Sony has yet to announce any information on a third movie. The poor box office performance could factor into the franchise's future.
The Escape Room: Tournament of Champions alternate cut is coming out on Sept. 21, but will also be available on Blu-ray and DVD on Oct. 5.
RELATED: '61 Days of Halloween': Shudder Is Taking Care Of Your Halloween Horror Viewing Needs