'Escape the Undertaker': Netflix's WWE-Themed Horror Movie Trailer Teases Choose-Your-Own-Adventure Style
WWE's The Undertaker retired from his professional wrestling career in 2020, but his notable WWE career started in 1990. He's commonly referred to as one of the greatest professional wrestlers ever. He's voiced himself in a few animated movies, including 2015's The Flintstones & WWE: Stone Age SmackDown! and Scooby Doo! and WWE: Curse of the Speed Demon. Netflix released a trailer for his own upcoming live-action horror movie titled Escape the Undertaker.
'Escape the Undertaker' isn't Netflix's first choose-your-own-adventure movie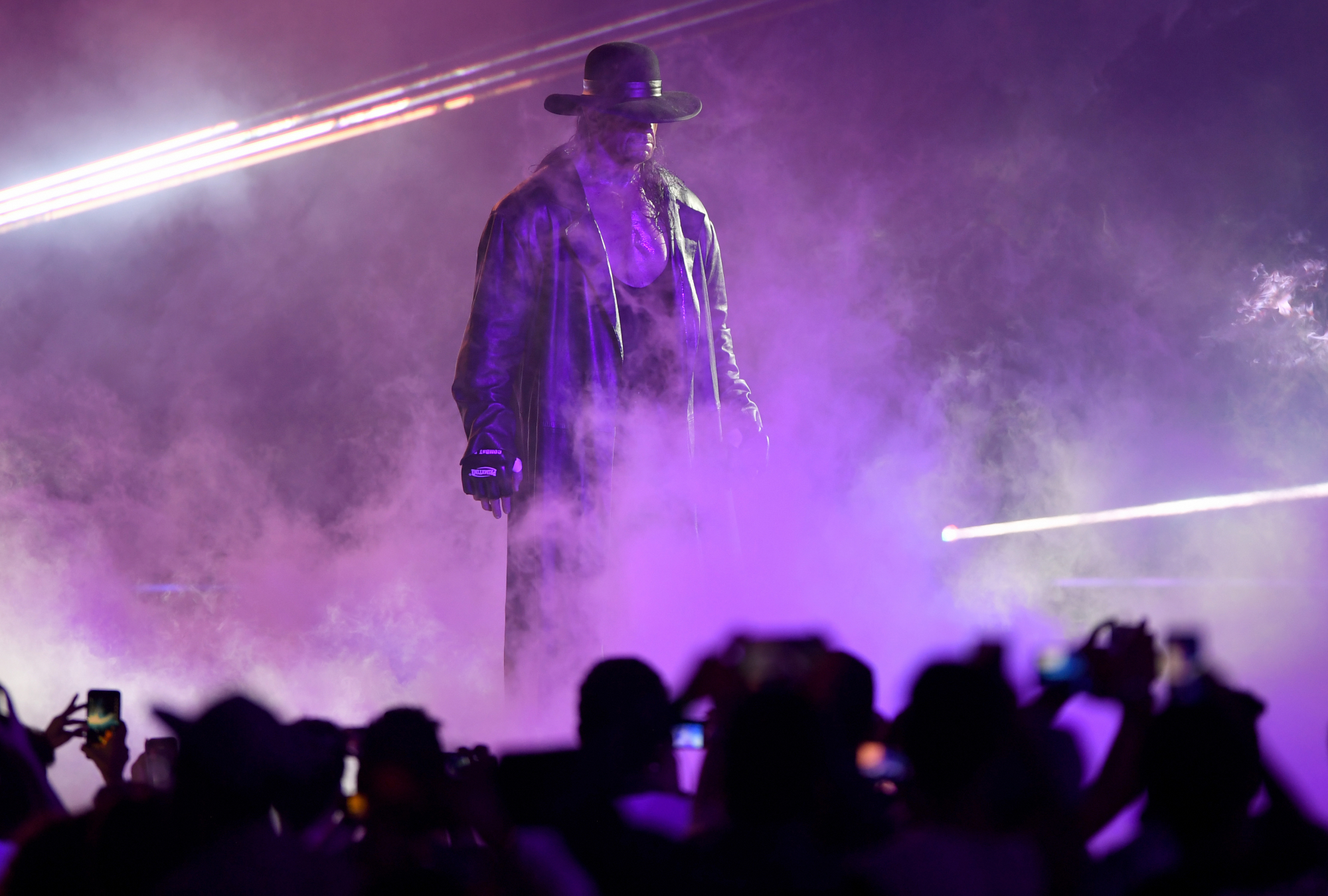 Netflix has been investing in more interactive content over the years. However, some titles have incorporated the choose-your-own-adventure mechanic better than others. This allows audiences to choose what actions the characters will do. Different paths result in a variety of story outcomes. However, some of them nudge viewers in a particular direction. After all, there are only so many potential endings.
Minecraft: Story Mode and Black Mirror: Bandersnatch are some of the better-reviewed titles with this storytelling style. They prove that a choose-your-own-adventure format can be successful in the streaming service world with diverse target audiences. Netflix continues to employ this format across various genres, but horror particularly seems to be a good fit for this storytelling method.
Escape the Undertaker is the newest interactive movie to come from Netflix. The film is directed by Ben Simms, who is no stranger to the choose-your-own-adventure style. He directed You vs. Wild: Out Cold, which also utilized a choose-your-own-adventure format, but it wasn't as well-received as the aforementioned titles projects.
'Escape the Undertaker' is a WWE horror adventure
The Netflix YouTube channel shared the Escape the Undertaker trailer. The story follows the wrestling faction The New Day, which includes Big E, Xavier Woods, and Kofi Kingston. They enter the Undertaker's lair to retrieve his famous urn, but they're in for more than they bargained for. The Undertaker uses their greatest fears against them to scare them off.
Escape the Undertaker highlights its choose-your-own-adventure path. Audiences will be able to make decisions for The New Day wrestlers. The trailer teases some famous horror tropes that they will encounter along the way, including spiders, fog, and creepy noises.
Escape the Undertaker doesn't take itself very seriously. As a result, it has a campy tone that will entice WWE fans and horror fans who are looking for something fun to add to their Halloween viewing season. Escape the Undertaker is a haunted house adventure, but with a WWE twist.
Netflix horror programming
Netflix seeks to appeal to a wide variety of audiences with its programming and the Halloween offerings are no exception. They have family horror with titles such as Nightbooks and television shows for more mature audiences with Midnight Mass, but there will be more options as Halloween approaches.
Escape the Undertaker's core audience will likely be WWE fans. However, horror fans who enjoy the choose-your-own-path adventure format might find this intriguing enough to check out to get into the spooky Halloween spirit.
Escape the Undertaker debuts on Netflix on Oct. 5.
RELATED: 'Black Mirror': Will There Be More Season 5 Interactive Episodes like 'Bandersnatch'?
Related post url: