'Eternals': Director Chloé Zhao Reveals That the Post-Credits Scene 'Sets up so Much' in the MCU
While Marvel has not announced that any Eternals character will return to the Marvel Cinematic Universe, there is just too much story left untold in the film. Plus, a post-credits scene in Eternals opens the door to a world of possibility for one character in particular.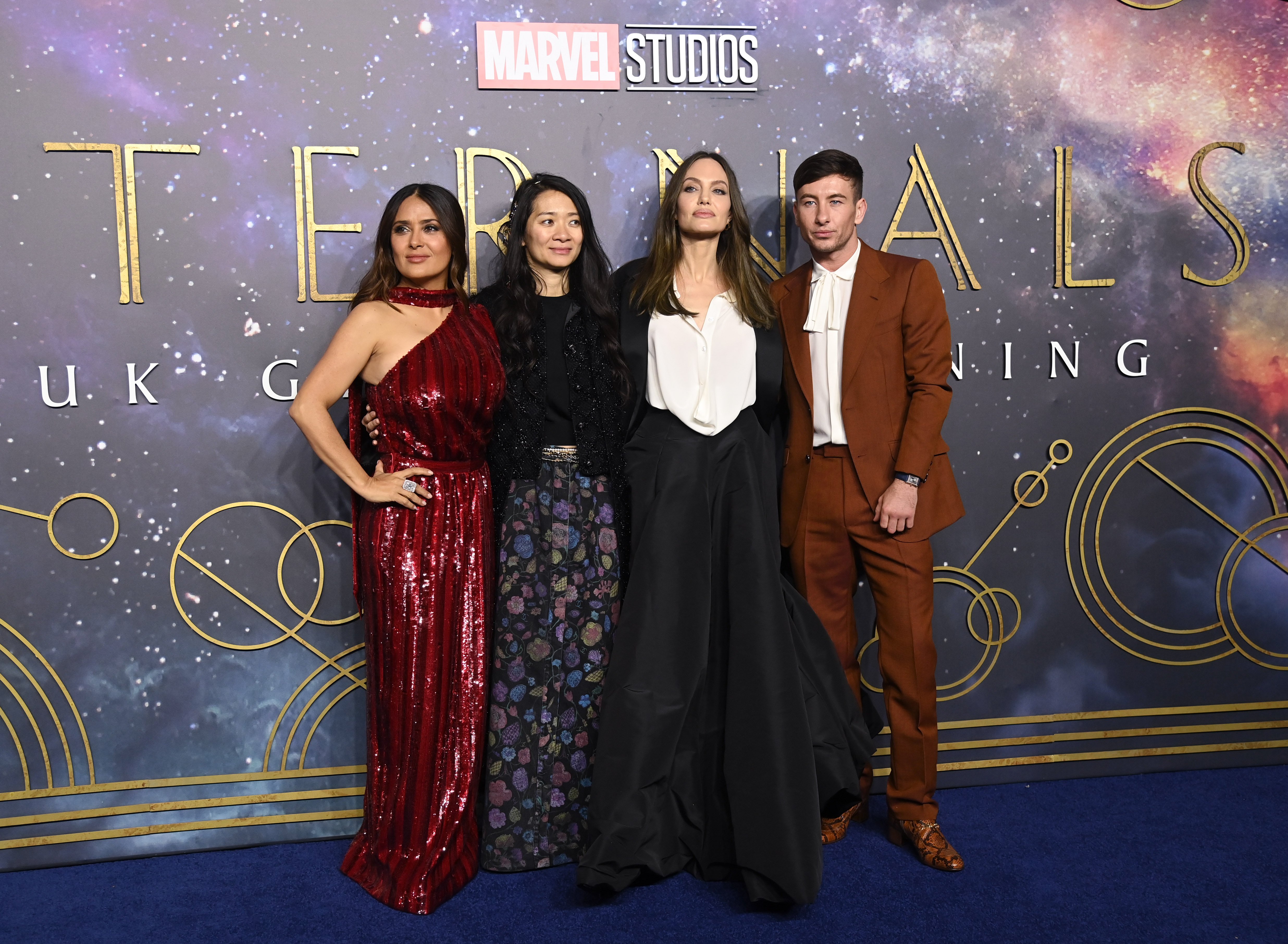 Black Knight and Blade are teased in an 'Eternals' post-credits scene
Fans unaware of Dane Whitman's true identity from the comic books probably believed that he was just an average human who happened to be Sersi's boyfriend in Eternals. However, a post-credits scene at the end of Eternals proves that he's so much more than that.
Dane is known as the Black Knight in the comic books, a superhero who wields the Ebony Blade. And after the credits rolled in Eternals, fans watched as Dane opened a box that contained the mystical sword. He seemed to know what it was and who he truly was. But just as Dane was about to pick up the sword, a voice offscreen asked him, "Sure you're ready for that, Mr. Whitman?"
Marvel later confirmed that the mysterious voice in the Eternals post-credits scene belongs to Mahershala Ali, who is set to play Blade in the MCU.
Chloé Zhao comments on the 'Eternals' post-credits scene
Eternals is now available to own on Digital. And one of its features includes audio commentary [via The Direct] from director Chloé Zhao, visual effects supervisor Stephane Ceretti, and additional visual effects supervisor Mårten Larsson.
During the Eternals post-credits scene, the three of them discussed the Ebony Blade and Dane Whitman's future in the MCU. They said:
Zhao: "Ebony Blade, who would have thought? I definitely geek out quite a bit, especially when the voice that comes in the end."

Larsson: "It's just a cool post-credits scene. Simple, but sets up so much."

Zhao: "Sets up so much … And, I love this effect they use on the sword so much. Did we use … Was it sand magnets?

Ceretti: "It was magnetic ferrite … I think it's cool."

Zhao: "Yeah, the idea of a blood curse, how to show that."
So, Zhao implied that the Eternals post-credits scene with Dane and Blade has significant implications in the MCU. It's only a matter of time before fans see the two characters again.
What does the future hold for the Eternals?
Marvel has yet to announce a sequel for Eternals. Although, some of the actors from the film have expressed that they will reprise their roles.
During an interview with W Magazine, Gemma Chan confirmed that she would play Sersi again. The actor said, "Yes. Marvel owns us for life. [Laughs]."
And even though Salma Hayek's character, Ajak, died in the film, she told Smallzy's Celebrity Small Talk Podcast, "I did sign multiple movie deals. It was kind of fun being part of this … secret society that you have to protect so fearlessly."
Marvel fans can likely expect to see a majority of the Eternals characters at some point in the future. Plus, Eternals wouldn't introduce Mahershala Ali as Blade in a post-credits scene for nothing. So it's almost a given that Kit Harington has a future as Black Knight.
Eternals is now streaming on Disney+.