'Eternals': Gemma Chan and Richard Madden Reveal the Key to Sersi and Ikaris' Centuries-Long Love Story: 'There's Something About Opposites That Attract'
The Marvel Cinematic Universe's latest film, Eternals, very much delves into themes related to humanity, and one of the movie's main focal points is love. Eternals' main love story is between Sersi and Ikaris, played by Gemma Chan and Richard Madden. The two characters share a love that lasted for thousands of years, so what made them so drawn to one another in the first place?
[Spoiler alert: This article contains spoilers from Eternals.]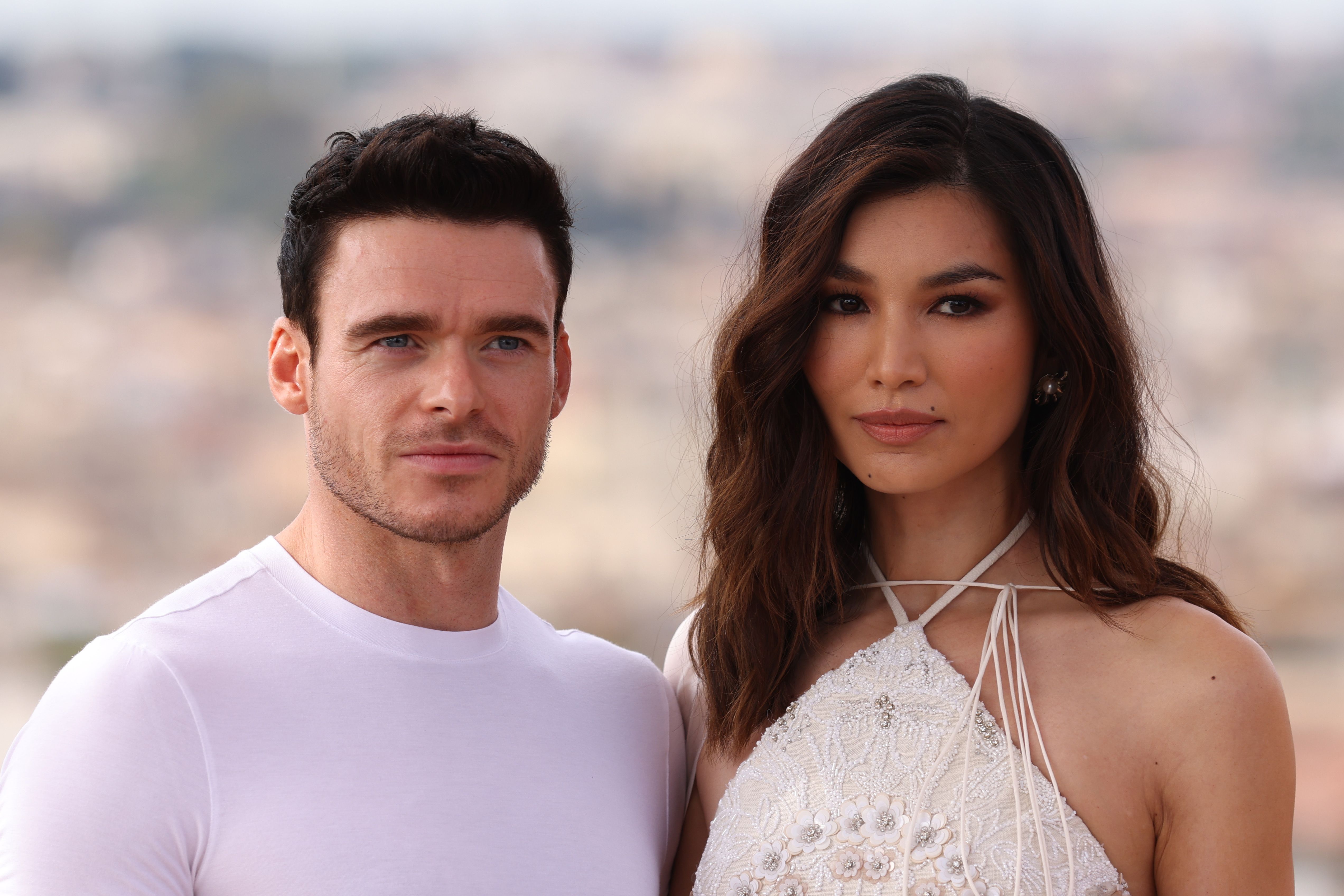 Gemma Chan and Richard Madden play Sersi and Ikaris in 'Eternals'
Sersi and Ikaris formed a strong connection the moment they met in Eternals. The Celestial Arishem gave them and the rest of the Eternals a mission to protect humans from the Deviants. For thousands of years, the Eternals stayed on Earth and fought the Deviants. During this time, Sersi and Ikaris fell in love. But after they seemingly completed their mission in the 1500s, Ikaris left Sersi for unknown reasons.
Five hundred years later, Sersi and Ikaris reunited when the Deviants returned. She was dating a human, Dane Whitman, at the time, but there was still a spark between Sersi and Ikaris. Unfortunately, their love became tainted when the movie revealed that Ikaris killed one of their fellow Eternals, Ajak.
Ikaris was blindly loyal to Arishem. He knew about the Emergence for many years, and he never told Sersi. The Emergence would decimate all of human life and was the Eternals' true purpose on Earth. Ikaris never wanted to stop this event, unlike most of the Eternals.
At the end of the film, Ikaris, overcome with guilt over betraying his loved ones, killed himself by flying into the sun. So even though Sersi and Ikaris' love was strong, it was not everlasting. But Gemma Chan and Richard Madden believe they know why their characters were so drawn to each other in Eternals.
The actors explain why their characters were attracted to one another
Per Marvel Entertainment, the cast of Eternals, including Gemma Chan and Richard Madden, answered fan questions from Twitter. One user wondered, "For Gemma and Richard, as you know, Ikaris and Sersi have been in love for centuries. What did they see in each other in the first place that made them fall in love?"
"I think they have such a different outlook on the world," Chan responded. "There's something about opposites that attract. I think there's something in Ikaris that Sersi is just drawn to. There's something about the way that Sersi sees the world that Ikaris is drawn to."
Madden added, "I think they balance each other beautifully between the practicality and the duty and honor sense that Ikaris has. Balance between Sersi's way that she sees beauty in the world. And I think that's what keeps them, kind of, learning from each other."
As Gemma Chan and Richard Madden said, there's no denying that Sersi and Ikaris were complete opposites in Eternals. If only their differing opinions were not related to the end of the world, perhaps they could have had a happy ending.
Gemma Chan and Richard Madden were friends long before filming 'Eternals'
During an interview with Entertainment Weekly, Eternals stars Gemma Chan and Richard Madden discussed their decades-long friendship.
When asked about the moment he learned he would be working with Chan, Madden said, "Over the moon. I mean, we've known each other for over 10 years now, so if you're going to go to work and get up and see someone at 4 a.m. every day, it makes it a lot easier if you like them. Because we've known each other so long, we already have this trust and rapport. We know how to push each other's buttons. We know how to make each other laugh."
He added, "We wanted to bring out the best in each other, so it makes it just a nice, organic process — rather than meeting someone for the first time and being like, 'Hey, you've got to make out now.'"
Eternals, starring Gemma Chan and Richard Madden, is playing exclusively in theaters now.
RELATED: Marvel's 'Eternals': Salma Hayek Cried the First Time She Put on Her Costume, 'I Saw My Brown Face in a Superhero Suit'