'Eternals': How Marvel's New Trailer Explains Aftermath of 'Avengers: Endgame'
"Throughout the years, we have never interfered–until now." What a bombshell Marvel Studios dropped for its fans in the new Eternals trailer. After the devastating yet heroic events in Avengers: Endgame, the Marvel Cinematic Universe moves forward with phase four. Now, it has a whole new battle in Eternals.
Fans first saw the teaser trailer in May 2021, but a more detailed Eternals trailer dropped in mid-August. Leaving viewers with an effective cliffhanger, the new clip provides more answers for MCU fans.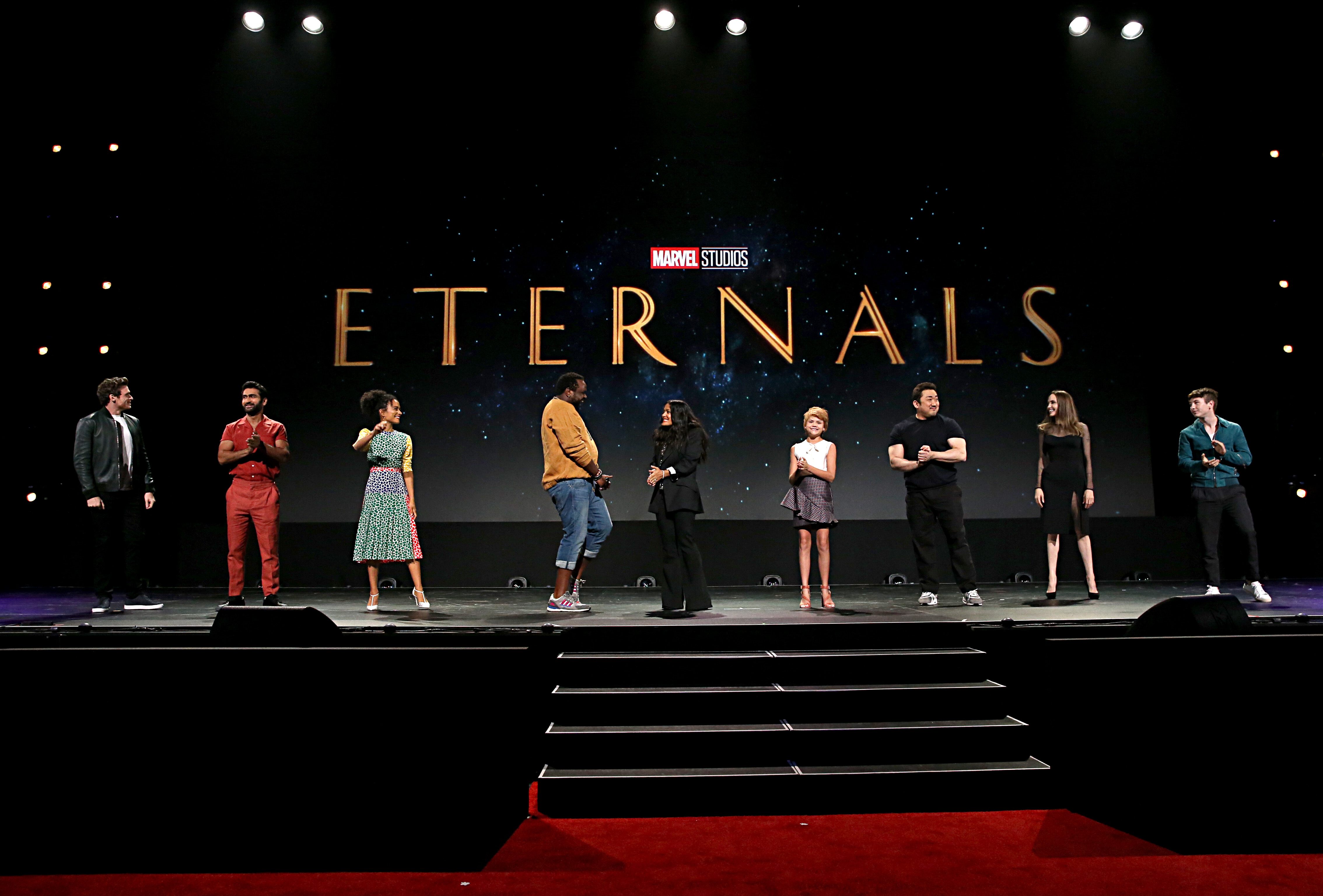 What Marvel had before 'Eternals'
Thanos never stopped terrorizing the universe. Aside from the heartwrenching end to Iron Man, fans finally saw all heroes defeat Thanos in Avengers: Endgame.
It was a bittersweet conclusion to this chapter in the MCU; Captain America gave his shield to Sam Wilson, Iron Man was honored, and Valkyrie became the new ruler of Asgard.
Fans were forced to bid farewell to Tony Stark, but Eternals shows a new issue that no one thought of.
Marvel's 'Eternals' trailer emphasizes the 'emergence'
Eternals includes multiple new characters. Ajak, the experienced leader of the group, is the first Eternal viewers listen to; she explains to Ikaris what really happened after the heroes defeated Thanos. According to her, the movie is set five years after Thanos vaporized half of the universe's population. This was until "the people of this planet brought everyone back with the snap of one finger."
If it sounds too good to be true, that's because it is. The audience learns that the replenishment of the population sparked the "emergence." The Eternals face a conflict now, and they only have seven days to resolve it.
Next, viewers learn that the Eternals were created 7,000 years ago. So, why didn't they interfere with the fight against Thanos?
Sersi, the empathetic immortal who manipulates inanimate objects, explains that they were instructed to interfere only if "Deviants" ever showed up. The Deviants are humans' evil counterparts.
Next, the trailer shows the wide array of new faces: Kingo projects cosmic energy and becomes a famous Bollywood star on Earth; Sprite has a child-like appearance and projects illusions; Phastos is an intelligent inventor; Makkari has the power of speed; Druig can manipulate other minds; Gilgamesh is the strongest Eternal, and Thena can create any weapon out of cosmic energy.
There are several more characters, but fans are satisfied that the trailer touches on the characters' powers, relationships, and personalities.
Who is in Marvel's 'Eternals' cast?
Marvel Studios recruited a few familiar faces to Eternals. Angelina Jolie isn't a stranger to fantasy characters. Although she is known for her roles in Girl, Interrupted and Salt, Jolie also played Maleficent in Disney's Maleficent films. The actor portrays Thena, who develops a close relationship with Gilgamesh.
Richard Madden fills the shoes of Ikaris, and he isn't new to Disney-produced films; he starred as Kit (the Prince) in the 2015 live-action Cinderella. The actor was also seen in 1917 and Rocketman.
Kumail Nanjiani plays Kingo and is known for his comical roles in various movies and the HBO series Silicon Valley. The actor was also nominated for an Academy Award for co-writing The Big Sick.
Salma Hayek is Ajak, and she has multiple movies under her belt, including Desperado, From Dusk Till Dawn, and The Hitman's Bodyguard.
Gemma Chan is returning to the MCU as Sersi. She was seen as Minn-Erva in Captain Marvel and appeared in the successful romantic comedy Crazy Rich Asians.