'Eternals' Is Now Streaming on Disney+ — Will the Cast Return for a Sequel?
Everyone can now watch the MCU's newest group of superheroes take on the Deviants in 'Eternals' on Disney+, but can fans expect a sequel in the future?
Marvel fans who couldn't make it to the movie theaters to see Eternals can get excited because the film is now streaming on Disney+. The Marvel Cinematic Universe film received negative reviews from critics, but many fans enjoyed the movie's unique qualities and want to see an Eternals sequel. Whatever the case may be, Eternals is now available for everyone to enjoy or critique.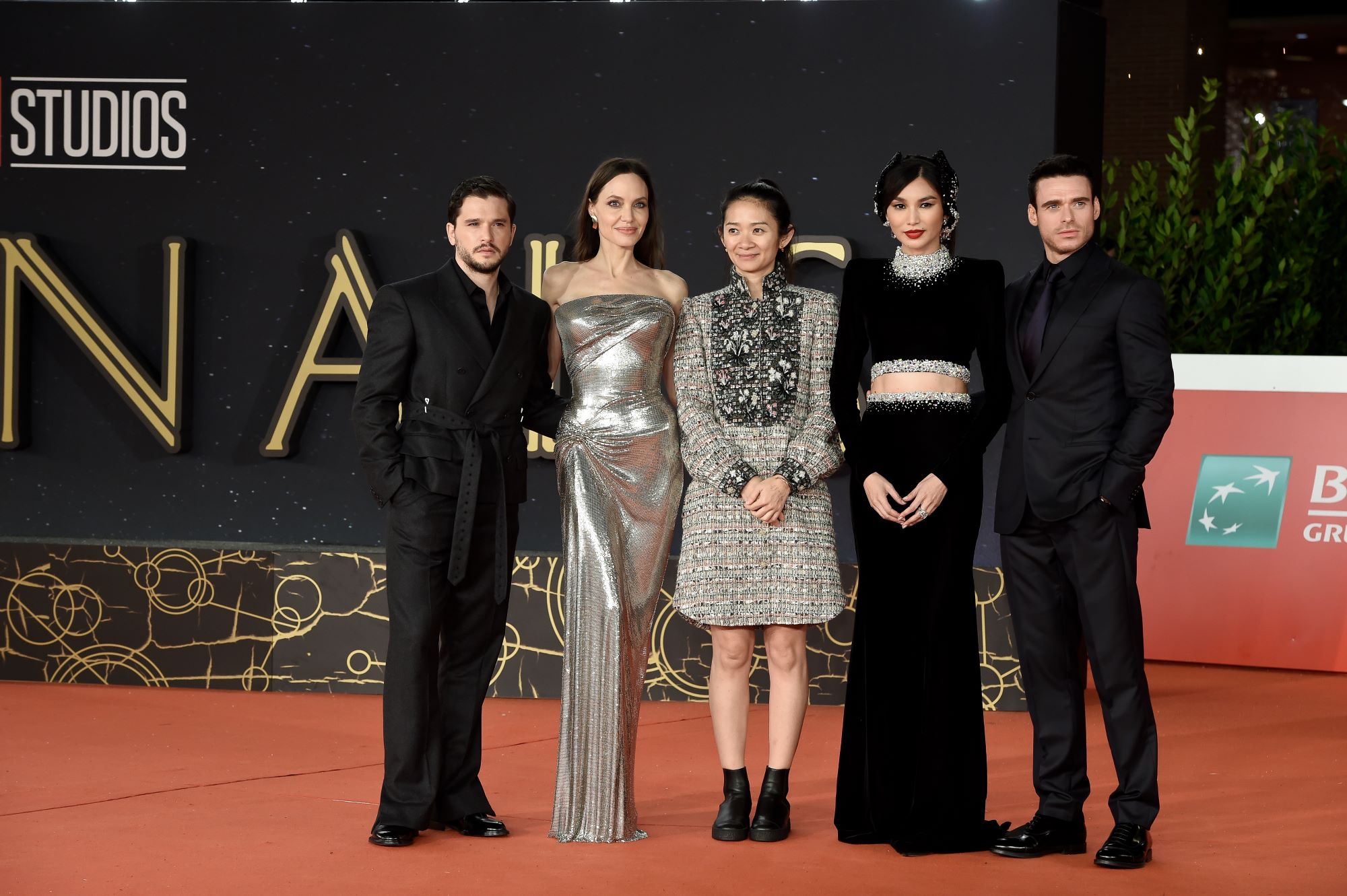 How to stream 'Eternals' on Disney+ and other platforms
Eternals premiered in theaters on Nov. 5 as the third film of Phase Four of the MCU. Chloé Zhao directed the movie, and Kevin Feige and Nate Moore served as its producers. The cast included Gemma Chan, Richard Madden, Kumail Nanjiani, Lia McHugh, Lauren Ridloff, Brian Tyree Henry, Barry Keoghan, Don Lee, Salma Hayek, and Angelina Jolie as the Eternals. Kit Harington and Harish Patel appear in the movie as well.
Now that Eternals is on Disney+, fans can watch as the new team of superheroes — who have been living on Earth for thousands of years — take on the Deviants, their evil counterparts. Unfortunately, Disney+ is the only place to stream Eternals.
But if fans want to own a physical copy of Eternals, the movie will be available on 4K Ultra HD, Blu-ray, and DVD on Feb. 15.
Marvel released deleted scenes and bloopers following the arrival of 'Eternals' on Disney+
Along with the release of Eternals on Disney+, Marvel posted a couple of deleted scenes from the film and bloopers.
In one deleted scene from IGN, Sprite educates Dane Whitman on the truth about humanity. She tells him that dinosaurs are actually Deviants and that she has the power of illusion. The Eternal also informs Dane that the goddess Athena is her friend Thena. Of course, Dane doesn't take Sprite seriously, especially when she tells him that Sersi's ex-boyfriend can fly.
And a day before the Eternals arrived on Disney+, Entertainment Tonight posted a portion of the bloopers reel from the movie. The clip contains a lot of dancing, even from the post-credits scene featuring Harry Styles as Eros. And there are many hilarious moments in the video as the Eternals cast mess up their lines and have fun on the set.
Marvel has yet to confirm an 'Eternals' sequel
Although Marvel Studios has not commented on whether or not fans will ever see an Eternals sequel in the MCU, some cast members have expressed that their characters will return in some capacity.
Gemma Chan told W Magazine that she would play Sersi again in the future. The actor said, "Marvel owns us for life."
Salma Hayek also mentioned during a Smallzy's Celebrity Small Talk Podcast that Ajak could return. Hayek revealed, "I did sign multiple movie deals. It was kind of fun being part of this … secret society that you have to protect so fearlessly."
However, during an interview with Elle, Chloé Zhao disclosed that she was not aware of sequel plans. She said, "You know, I was very encouraged to make a good standalone film and nothing further. With this specific film, let's put everything on the table and see what happens."
Eternals is now streaming on Disney+.