'Eternals': Who Lauren Ridloff, Who Plays Marvel's First Deaf Superhero?
Actor Lauren Ridloff has been getting a lot of buzz lately due to her involvement in Marvel's upcoming film 'Eternals.' What is her background, and what have been some of her most prominent roles?
Lauren Ridloff is Marvel's first deaf superhero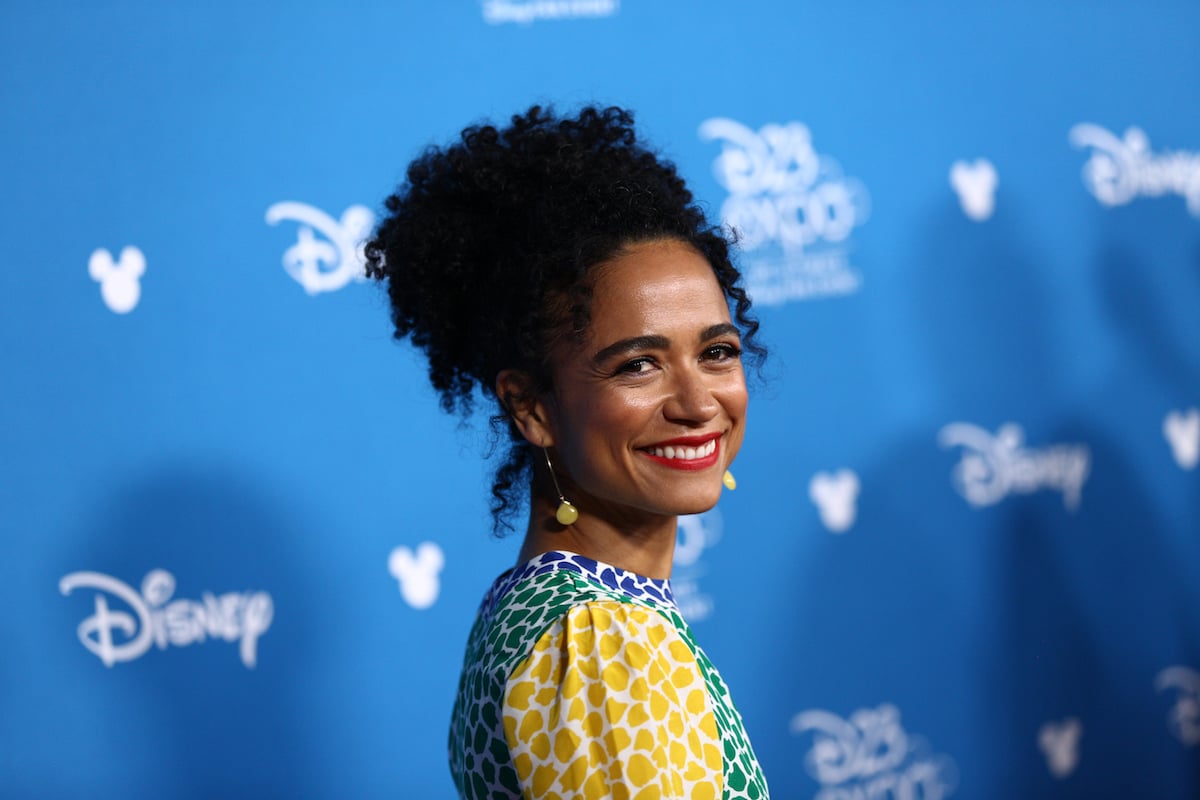 Notably, Lauren Ridloff has been deaf since birth. And Makkari, the character she plays in Eternals, is deaf as well. Ridloff told a story to The New York Times about an experience on the set of the film in that involved a very loud noise. Everyone else had to wear earplugs, but she didn't.
"I really did feel like a superhero at that moment," Ridloff said. "Everyone else was like 'Wow, that was loud!'"
Of course, in the comics, Clint Barton aka Hawkeye (Jeremy Renner) experiences deafness at various points, as well. And there has been speculation that he may demonstrate some degree of hearing loss in the upcoming Hawkeye series for Disney+. But it's likely Makkari will be Marvel's first deaf hero. Interestingly, in the comics, Makkari is a man who is not deaf.
This isn't the first time she has played a deaf character
Interestingly for fans, Lauren Ridloff is also well known for her role as Connie in The Walking Dead. In addition to being deaf, Connie is a courageous character who is skilled at reading other people and situations.
After being rescued, she and her group are brought to the Alexandria safe-zone and ultimately they settle at Hilltop. In recent seasons, she has become an important player in the series. Connie is a notable character in the comic books, as well.
Additionally, she had a role in 2017's Sign Gene: The First Deaf Superheroes. The film is about the world's first deaf superheroes who utilize their powers through sign language.
Lauren Ridloff on theater accessibility
In the same recent interview with The New York Times, Ridloff spoke out about accessibility for people who are deaf at movie theaters.
"We're an afterthought in movie theaters, and that needs to change. You have to use a special closed-captioning device to watch subtitling in a theater, and it's a headache because most of the time the devices don't work," she explained. Ridloff went on to detail the frustration felt by many deaf viewers when such devices don't work properly.
Ridloff also spoke about the pressure of being seen as someone who is paving the way for deaf actors.
"I'm not going to lie, I do feel the pressure and stress sometimes, and that can be a burden. I have to remember that it's not my job to inspire others, or to be a model — but what I do have is the ability to create those connections," she said.
Eternals is set to be released on Nov. 5.
RELATED: 'Eternals' Director Chloé Zhao Reveals How She Pitched the Movie to Marvel