Ethan Hawke Once Felt an Actor Being Too Successful Could Be Hard on Their Marriage
Actors and former power couple Ethan Hawke and Uma Thurman had a very public split after years of marriage. Hawke hinted that their careers could've been one of the causes behind their separation.
Ethan Hawke called the period after his divorce with Uma Thurman the black years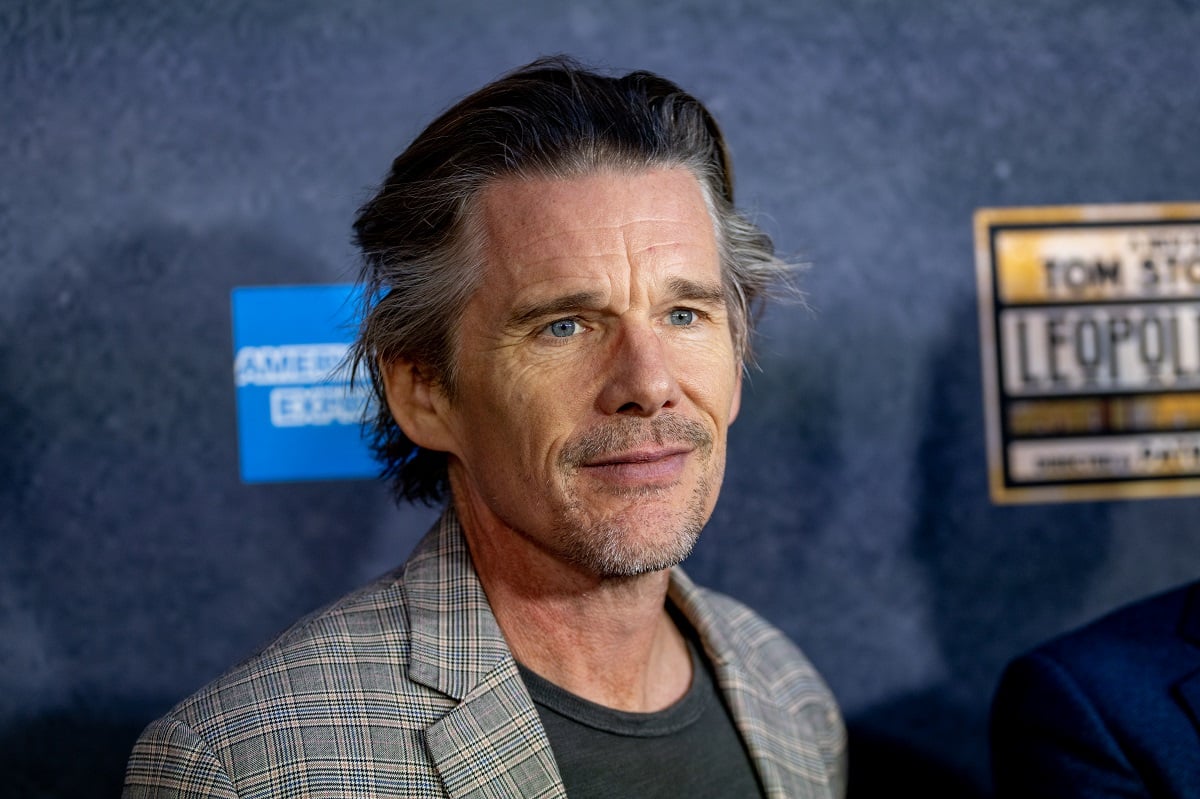 Both Hawke and Thurman had very similar experiences after their divorce. The two stars exchanged their vows in May of 1998, enjoying several years of marriage before their official divorce in August of 2005. At the time, Thurman confided that losing her husband required a lot of time and hard work to adjust to.
"It's excruciating," Thurman once said in an interview with Oprah. "It's weird, because you have a nice boyfriend, you know, and your husband's moving on and the children are doing okay and work's okay—and then unexpectedly you cross these little ceremonies where it's all … like a blizzard again. … You're still so far from your life feeling whole again."
Likewise, Hawke had a similar emotional reaction to his separation from Thurman. An older and more mature Hawke looked back at that time in his life with little fondness.
"I call it the black years," Hawke said in a 2012 interview with The Guardian. "It was really difficult. It was difficult in ways I couldn't even see at the time."
What made the divorce especially hard to deal with for Hawke was that he found himself on a similar path as his parents. Despite his best efforts to avoid that path.
"Nothing went exactly the way I thought it would. Wait a second: love isn't real and, holy s***, I put all this energy into not making the same mistake my parents did and I just re-enacted them all! I thought I was so much smarter than everybody. And I'm not," he said.
Ethan Hawke once shared jealousy might have played a part in his divorce with Uma Thurman
Hawke and Thurman haven't pinpointed to one single event that disrupted their marriage. Rather, Hawke felt many variables factored into their break-up. Their careers, for instance, might have played a role in the two eventually calling it quits. The Before Sunrise star once explained that a relationship between two actors can be especially difficult when their careers weren't on equal footing.
"It's unfair when one person's career is taking off and the other is really suffering," Hawke once said in an interview with AMC (via Orange County Register).
Hawke added that one actor's career being better than their partner's risked creating tension in a relationship.
"What happens – it's not that they're jealous of each other; it's that the person you share your life with isn't in the mood to support," he said. "You want to have a pity party for yourself, but they're off to the Golden Globes and you don't want to go because everyone is going to think you are jealous."
Ethan Hawke felt he had no business marrying Uma Thurman so young
In hindsight, Hawke felt agreeing to marry Thurman when he did might have been a mistake. Hawke didn't think he had the necessary maturity back then to realize the true implications of a marriage. But at the time, the Moon Knight actor believed the level of stardom he reached in Hollywood caused him to make a premature decision.
"Success when you're young is really overwhelming. The world felt out of control. And I wanted to stop it from spinning so fast," Hawke said in an interview with Elle. "I thought marriage would decrease my variables or something. I was absolutely wrong. There was this discovery that the male brain isn't done until 28. I definitely think my frontal lobe was not finished. I had no business taking vows that would last more than two weeks."