Ethan Hawke Once Explained Why He Doesn't Bother Selling Out Anymore
Ethan Hawke has led an interesting life and career. In early roles such as Dead Poets Society and White Fang, he demonstrated the potential to grow right into being a conventional leading man. But the actor didn't exactly follow a traditional path. Rather, Hawke has continually grappled with how to make the best choices for his movie career. In fact, he once admitted he doesn't even try to sell out anymore.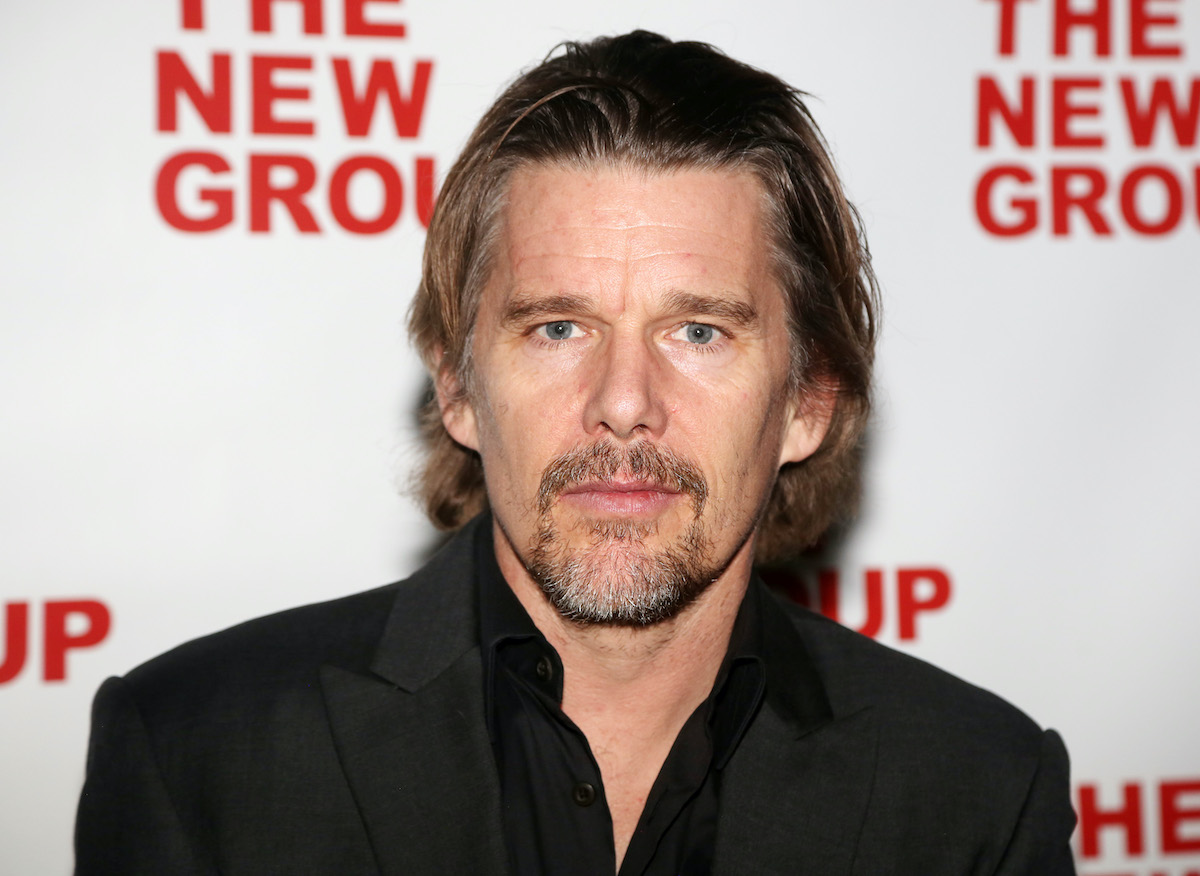 Ethan Hawke has made both mainstream movies and indie fare
1994's Reality Bites is among the first movies to really establish Hawke as a Hollywood talent to watch. However, in the decades since, he has bounced almost constantly between major studio releases and indie fare. Most notably, he's appeared in mainstream hits like Training Day and Sinister. But Hawke has made at least a few smaller films for every would-be blockbuster.
In large part, Hawke's longtime friendship with Richard Linklater has informed this quieter, more delicate side of his career. Films such as the Before trilogy and Boyhood proved his willingness to take on small-budget films despite any guarantee of box office success. More recently, his critically acclaimed turn in First Reformed gained Hawke some major awards buzz.
RELATED: Ethan Hawke Says He Was 'Jealous' of 'Good Will Hunting,' While Matt Damon Has Lamented Missing Out on a Part in 'Dead Poets Society'
Finding balance in his career is his 'biggest struggle,' the actor said
If Hawke's career feels like that of a man trying to perpetually find his way, there's a reason for that. As the actor told The Guardian in 2012, he's constantly second-guessing which projects he should sign up for. How frequently, for instance, does Hawke need to bow down to the studio system? Such questions have dominated the better part of his career, Hawke said.
"This is the biggest struggle of my life, to be honest. I never know to what extent I have to feed the snake, you know. The times in my life I've tried to sell out have failed miserably. I did this Angelina Jolie horror film [2004's Taking Lives] thinking it would be a big hit, and it was terrible. When I've followed my heart it goes well. One of the most successful movies I did was Before Sunset: we made that film for the sole reason that we wanted to make that film. The trick is to shoot from your heart, and then when the kind of work that you like is back in fashion again, you'll seem like you've stood your ground."
Certainly, Hawke's partnership with Linklater has rewarded all those involved. And the actor's philosophy of following his heart certainly has generally worked out. His recent work — at least since this interview — does also support this approach. For the most part, Hawke has made an effort to focus more on passion projects than trying to chase down the next crowdpleaser.
RELATED: Winona Ryder Once Explained Why She Wanted Ethan Hawke in 'Reality Bites': 'Ethan and I Have a Connection'
Will projects does Ethan Hawke have coming out in 2021?
In 2020, Hawke starred in a pair of new releases. He played inventor Nikola Tesla in the aptly titled biopic Tesla, which received a limited theatrical release. And Hawke was part of the ensemble action movie Cut Throat City featuring Shameik Moore, Wesley Snipes, and Terrence Howard.
And in 2021, Hawke is keeping just as busy. He'll star in The Northman, the latest release from director Robert Eggers (The Lighthouse). Then the actor will reunite with his Training Day director Antoine Fuqua for a new crime thriller called The Guilty starring Jake Gyllenhaal. Beyond that, Hawke has landed a mysterious role in Marvel's upcoming Disney+ series Moon Knight.