Why Ethan Hawke Once Slammed the Oscars as 'Destructive'
Ethan Hawke has been nominated a few times for Oscars. Still, the actor didn't hold back when slamming the academy for handing out awards to mediocre actors.
Ethan Hawke's contributions to Cinema have always been acknowledged. Many consider the actor as one of the business's most talented performers. The academy has occasionally felt the same way and has nominated the Training Day star more than once because of it. But despite that, Hawke once revealed he didn't support the Oscars and even found them to be a bit destructive.
How many Oscar nominations does Ethan Hawke have?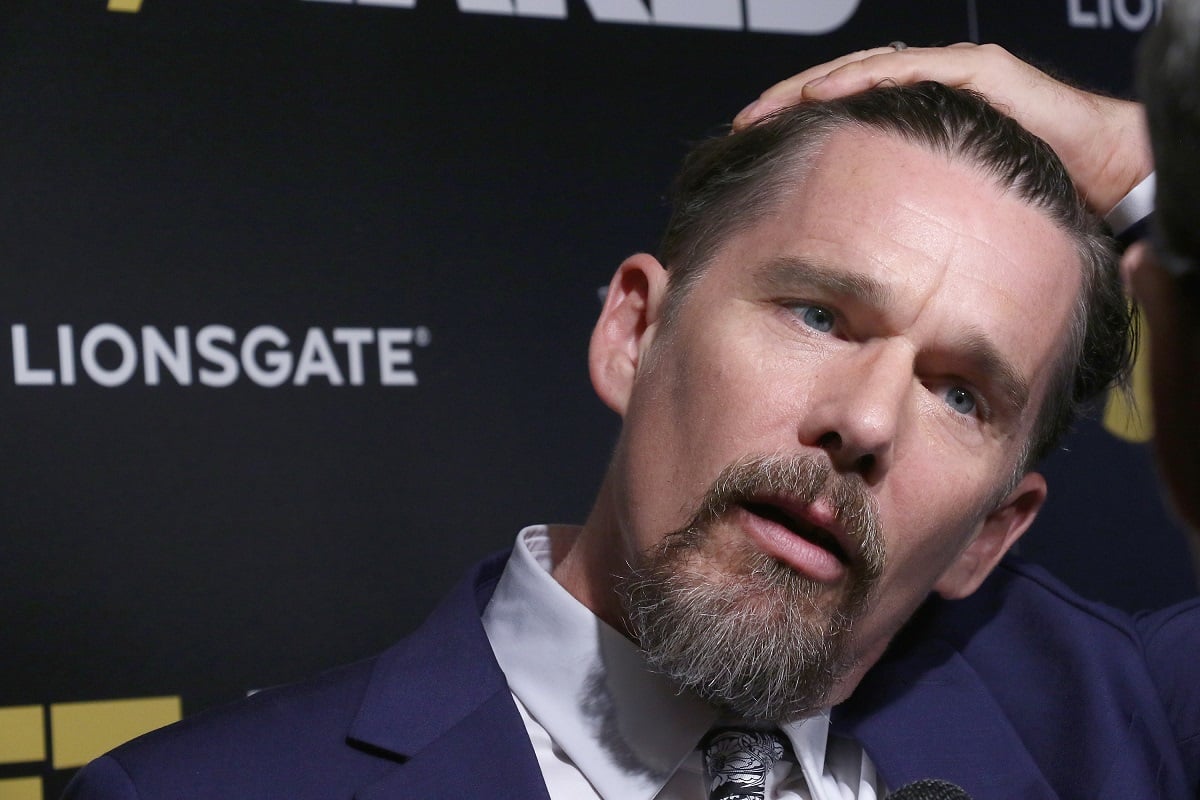 Ethan Hawke has four Oscar nominations to his name. However, the Oscar nominations are for different categories. He received two best-supporting actor Oscar nominations for Training Day and Boyhood. Meanwhile, he earned a nomination for best-adapted screenplay for his written contributions to Before Sunset and Before Midnight. When the Predestination actor first got his Oscar nom, Hawke thought his career would be on the upswing. Until real life got in the way.
"It was the best moment of my career. Like Maybe, maybe, you could be commercially viable. But I got divorced and my personal life fell apart," Hawke once shared to GQ. "I don't know if you feel this way, but when you're depressed, it's really easy to see everything that is fake about other people and life, and I just started seeing all that."
Although Hawke saw an Oscar nom as the best moment of his career, his opinions on the Oscars would seem to shift.
Why Ethan Hawke once slammed the Oscars as 'destructive'
Over the years, Ethan Hawke became a bit more critical of the academy. According to The Hollywood Reporter, the Marvel newcomer once questioned the integrity and decision-making of the Oscars. Especially when it came to awarding its highest prize to actors Hawke deemed undeserving.
"People want to turn everything thing in this country into a competition," Hawke said. "It's clear who the winner is and who the loser is. … It's why they like to announce the grosses of movies, because it's a way of saying, 'This one is No. 1.'"
Hawke also added "It's so asinine … if you look at how many forgettable, stupid movies have won Oscars and how many mediocre performers have Oscars above their fireplace. Making a priority of chasing these fake carrots and money and dubious accolades, I think it's really destructive."
Ethan Hawke once revealed he'd rather not win an Oscar
Although some actors believed that winning an Oscar put them in good company, the Dead Poets Society star thought the opposite.
"So much mediocrity is strung up the flagpole. I'd rather not win," he told Standard (via Hollywood Reporter.)
Hawke admitted that not winning an Oscar hurt, but he later found enlightenment out of the disappointment. He asserted that he'd been in show business since he was a child, something he wouldn't be doing if he cared what the Oscars thought.
"At first, it causes you pain; then, over time, you realize that most people don't know what they're talking about anyway — and that's including myself," he said. "I've fought all my wars with caring too much about criticism, made my peace with it. I felt like Obi-Wan Kenobi at the Oscars: 'Strike me now, and I'll be even stronger.'"