'Euphoria': Eric Dane on Cal Jacobs' Bare-It-All Monologue: 'It Just Shows How F***ing Gone He Is'
Cal Jacobs' monologue at the end of 'Euphoria' Season 2 Episode 4 was intense, but filming it was a blast for Eric Dane.
Cal Jacobs is front and center in Euphoria Season 2. In four episodes, fans of the HBO series have learned more about Cal's complex nature — some have even started sympathizing with him. Eric Dane, the man behind the role, recently revealed what's to come for Cal in Euphoria. Plus, the actor broke down the monologue Cal delivers in "You Who Cannot See, Think of Those Who Can," which he gave with his manhood hanging out.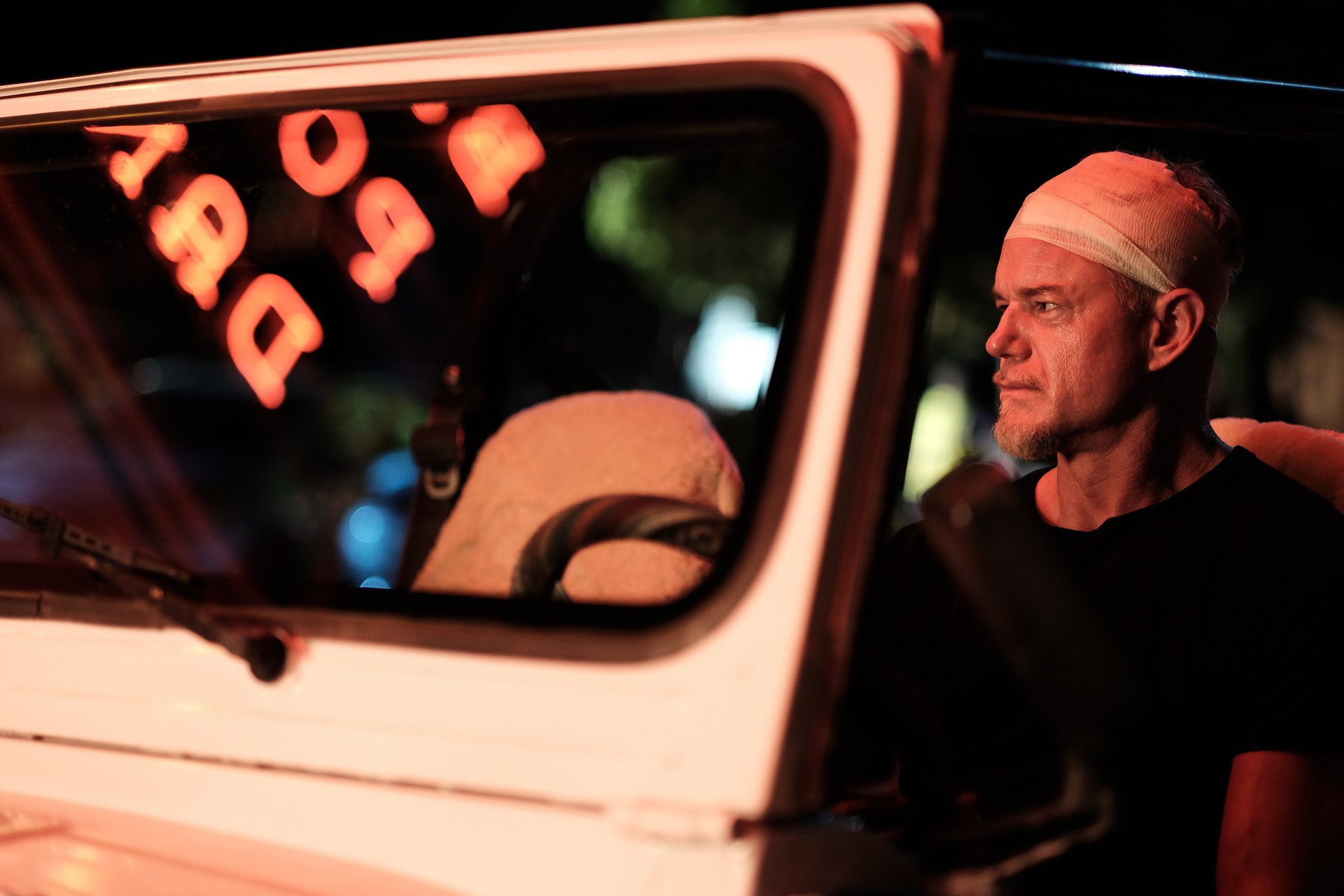 Cal Jacobs' complex psyche required 2 episodes of 'Euphoria' to explore 
In the third episode of Euphoria's sophomore season, fans see a young Cal Jacobs (Elias Kacavas) and his best friend Derek (Henry Eikenberry), who were on the wrestling team together. Despite his relationship with young Marsha (Rebecca Louise), Cal lusts after Derek, giving in to his feelings on their graduation night at a local gay bar. But just when Cal is ready to surrender to his feelings for Derek, he learns Marsha is pregnant.
The exploration of Cal as a character continues in episode 4. As Dane explained to TV Line, "Cal's psyche is broad and expansive." In the episode, Cal is trying to cope with losing Derek and repressing his sexuality. But in the final moments of episode 4, Cal liberates himself through a brutally honest monologue. 
Eric Dane had a blast filming Cal's mental breakdown in episode 4 
After revisiting the place he first kissed Derek, Cal returns home and starts maniacally laughing while urinating in his foyer. When Marsha (Paula Marshall) confronts him, Cal says, "I think I'm lonely." 
With his penis exposed a majority of the scene (a prosthetic), Cal details the men he's had sex with and his biggest regret in life — Nate (Jacob Elordi). "I have a problem, but the reason I have a problem is this family," Cal says.
"I'm not allowed to form an emotional connection, and I'm an emotional guy. You f***ers backed me into a corner, but you know what? I think you set me free. So, this is farewell." 
Behind the scenes, Dane had a blast filming this episode. "I thought it was fun," he told TV Line. "Let's call it what it is: Cal saying all these things with his penis hanging out; it just shows how f***ing gone he is." Playing someone who has lived with an "ironclad façade" for as long as Cal has, Dane had "so much fun" filming that scene and hopes it translates to fans. 
'Euphoria' Season 2 will have more Cal Jacobs, says Eric Dane 
At the end of episode 4, Cal takes a family photo and leaves his wife and two sons behind. "We find out later in the season where he goes," says the former Grey's Anatomy star. 
But that's not all. "Cal is going to have the opportunity to be a good parent to Nate, going to be a good father," Dane revealed. "There's a moment in that monologue where he tells Nate that he's his biggest regret. And I just don't think that Nate's existence is what he regrets. I think how he parented that child is what he's saying. 'I regret how I fathered you.'"
Find out whether Cal explores being a good parent to Nate. New episodes of Euphoria air Sunday nights at 9 p.m. ET on HBO.