'Euphoria': Jules and Rue Have 'Real, True Love' but Are Also Toxic According to Zendaya and Hunter Schafer
Euphoria dropped two of its best episodes in December and January. They were the series' "special" episodes, titled "Part One: Rue" and "Part Two: Jules" and came in place of a Season 2, since that had to be postponed due to COVID-19 restrictions on filming. The second part explored more of Jules and Rue's relationship, especially looking at Jules' side of things. Viewers got to see aspects and events in a whole new light. 
With that new vantage point, things became clearer, and the toxicity also became a bit more evident too. [Spoiler alert: Spoilers ahead for Euphoria special episode "Part Two: Jules"].
The most recent episode showed a lot of moments fans knew, but from Jules' side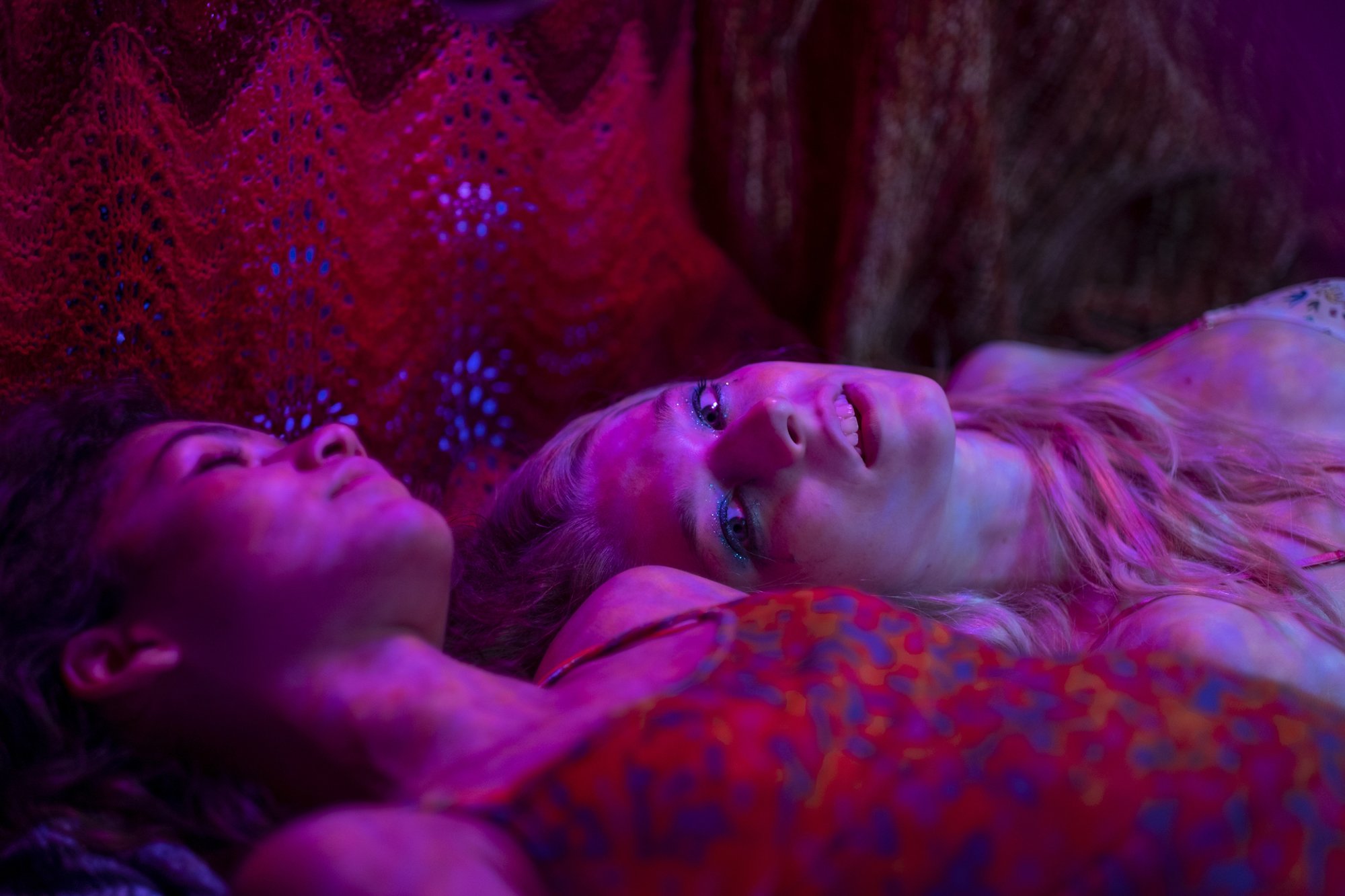 RELATED: 'Euphoria': Hunter Schafer Shared That She Sought Out Mental Hospital During the Pandemic Before Writing the Upcoming Episode With Sam Levinson
The whole first season of Euphoria looked at the story through Rue's eyes and her narration. And even in the first special episode, viewers already saw she's an unreliable narrator. So, in this second episode, fans got to see Jules' side. And she was going through a lot of stuff that she kept from Rue.
"One of the very special things about this second episode is the fact that we get to see a lot of Season 1 and of moments between Rue and Jules through Jules' eyes," Zendaya said in the featurette after the episode. "Jules was dealing with a lot of other things that Rue didn't know about and that us as an audience didn't know about. There was a lack of empathy and understanding for her side of the story."
For one, Jules has a mother that's still alive, but she's not around because she's also a drug addict. However, Jules despises her for it. She doesn't tell Rue because Jules doesn't want her to think she feels the same way about Rue. Then there were all the emotions Jules was going through with "Tyler." It was a lot, and there was so much she kept to herself even though she did share a lot of other things with Rue.
Jules' feelings for Rue were complicated by the fact that her mother was an addict
Jules tells her therapist that her mom was an addict, but that it's different from the way she feels for Rue. However, her therapist does actually equate them. They're different people in different scenarios, but the way they use Jules' energy is similar or can be. But the episode overall explores Jules' "real, true love for Rue, that we may not have fully understood or comprehended last season," according to Zendaya.
"Jules was dealing with a lot and Rue was not helping with that," the actor said. "I think it was important that people understand what Jules was actually going through."
Hunter Schafer also said that as much as the two loved each other, there was a lot they couldn't speak about because of what they weren't telling each other. Sam Levinson, the showrunner, noted that Jules couldn't talk to Rue about her mom because it so closely mirrored her mother. It was unhealthy in the same ways that her relationship with her mother was unhealthy. So she was burdened even when she didn't realize it.
Jules is very much in love with Rue, but they have a toxic relationship at the moment
So, it's obvious that these two are very in love. But at the end of the day, what does that mean if their situation is also not the healthiest for their current situation?
"They offer a lot of beautiful things to each other, but they also offer a lot of not-so-beautiful things to each other," Zendaya said. "There's a lot of toxicity there as well. But that doesn't erase the real, raw, just pure love that they have for each other."
As Levinson said before, with Rue trying to get sober, it's hard for her to put burdens or to hinge aspects of her life onto Jules. Even subconsciously. So who's to say things can't work out later on, but right now, things are looking very tense.
But as Schafer said, Rue and Jules share a really pure relationship outside of their issues.
"It didn't feel like Rue was projecting anything onto her, I think it felt like they could just be present with each other," she said. "And just feel seen."
RELATED: 'Euphoria' Creator Thinks Rue and Jules Are Soulmates, but a Relationship Might Not Be 'the Best Thing for' Rue Right Now