'Euphoria' Recap: 'A Thousand Little Trees of Blood' Proves Nate Jacobs' Darkness Could Be a Bigger Problem
Unpack everything that happened in 'Euphoria' Season 2, Episode 6, 'A Thousand Little Trees of Blood.'
Euphoria's "A Thousand Little Trees of Blood" picks up after Rue's (Zendaya) rampage, but the episode focuses on the fallout between Nate (Jacob Elordi), Maddy (Alexa Demie), and Cassie (Sydney Sweeney). As we learn more about Nate "darkening" as a child, the smaller moments in the Euphoria episode hint at some significant plot twists coming in the future.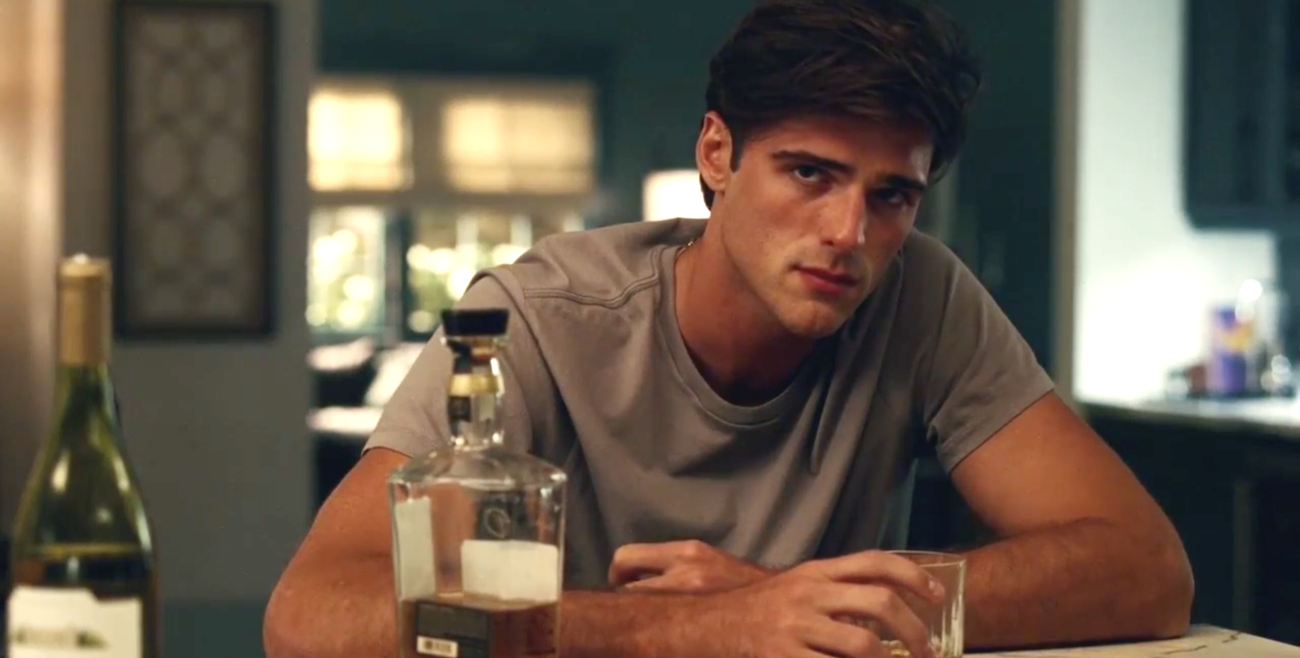 Rue is still alive and detoxing 
Rue escaped Laurie's (Martha Kelly) apartment at the end of "Stand Still Like the Hummingbird," but it was unclear if she ever made it home. "A Thousand Little Trees of Blood" (based on a line from Federico García Lorca's poem "The Martyrdom") confirms Rue is back at home and still detoxing. Leslie (Nika King) is working on getting her a bed in rehab, but they're on a waiting list. So, she and Gia (Storm Reid) do their best to help Rue through her withdrawal.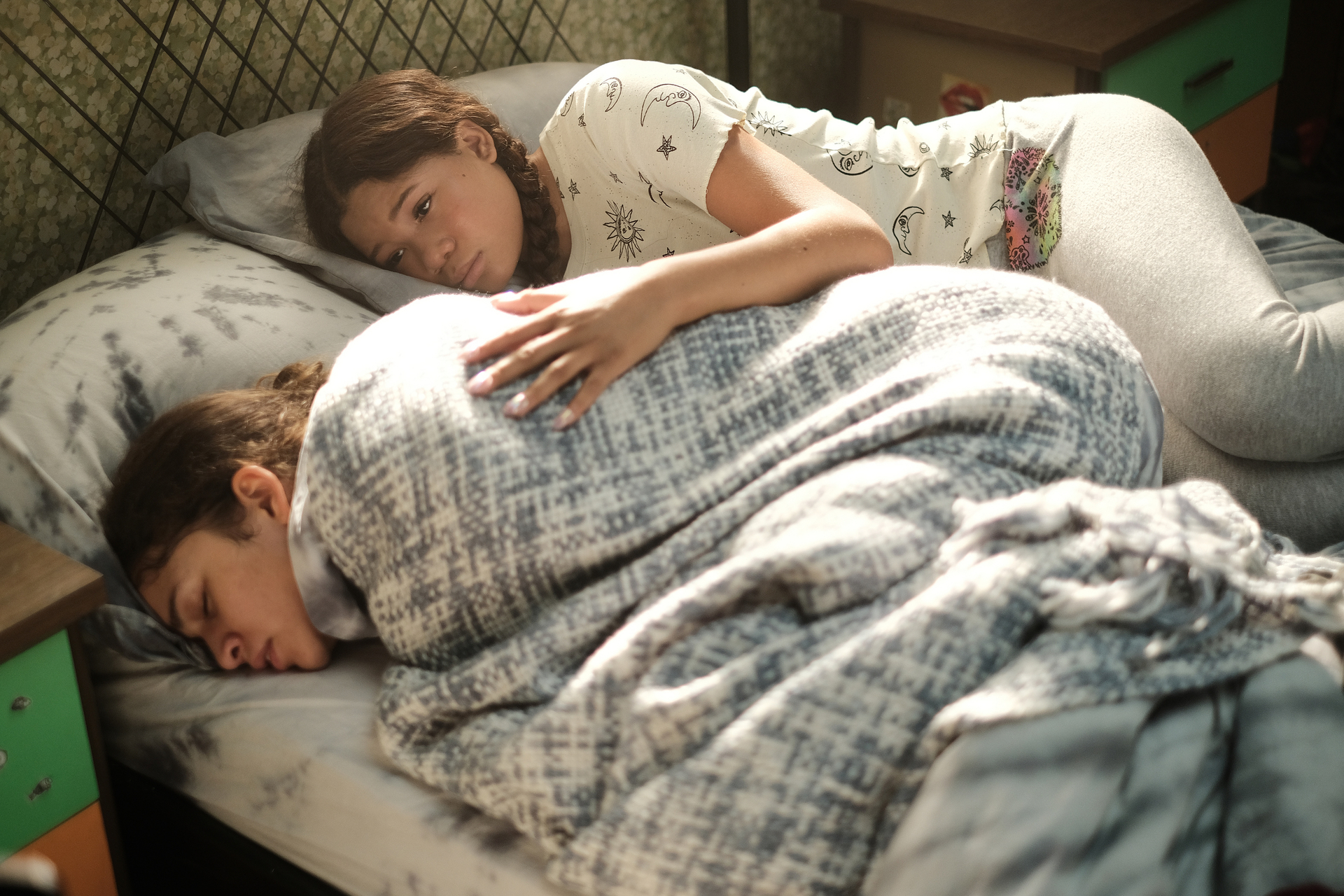 Meanwhile, Rue reaches out to apologize to Ali (Colman Domingo). He joins the Bennetts for dinner, reminding Gia she's allowed to be mad at Rue.
Later, Gia promises to share more about who she is with Rue when she returns from rehab, but that day may never come. "A Thousand Little Trees of Blood" ends with a desperate Leslie pleading with the facility to take Rue in. 
Nate might be more 'darkened' than we think
It's the morning after Cal's (Eric Dane) explosive exit and the foyer remains covered with urine. Marsha (Paula Marshall) doesn't seem to mind, opening up to Nate — who is ignoring calls from Cassie and more worried about not hearing from Maddy — over a mid-morning cocktail. She commends her son for handling the situation with Maddy at the carnival in Euphoria Season 1 but strikes a nerve when she says he didn't have to choke her. 
Then, Marsha reveals something fans have been curious about — has Nate always been this angry, or was Cal the catalyst in all of this? "You were such a sweet little baby," Marsha says in the episode, estimating Nate "darkened" when he was eight or 9-years-old.
Bothered but more concerned with the secret sex tape Maddy has in her possession, Nate decides to get one step ahead of her. He waits in her bedroom with a gun as Maddy bonds with Samantha (Minka Kelly) about the Cassie situation. When she gets home, Nate holds the gun to Maddy's head and then his own to find out where she's hiding the disc, which she ultimately reveals. 
"I'm sorry," Nate says. "There were never any bullets in the gun." 
Nate makes amends with Jules and Cassie in 'A Thousand Little Trees of Blood'
After getting the tape back from Maddy, Nate takes it to Jules (Hunter Schafer) as an apology and gesture of good faith. "You didn't deserve it," he tells Jules, filling her in on Cal's breakdown. "I was trying to protect somebody that didn't deserve to be protected." 
"A Thousand Little Trees of Blood" ends with Nate picking Cassie up after telling her to pack a bag — a welcome command for someone who desperately waited for his contact the entire episode. At the Jacobs' house, Cassie waves at Marsha half-heartedly before pounding on Nate's chest behind closed doors, presumably for the hell he just put her through. 
More highlights from 'A Thousand Little Trees of Blood' 
The Cassie-Maddy-Nate love triangle took center stage in this Euphoria Season 2 episode, but a few other highlights are worth mentioning. Kat (Barbie Ferreira) tries breaking up with Ethan (Austin Abrams) by lying about a terminal illness in her brain, but he sees right through it and leaves her instead. Plus, Lexi (Maude Apatow) and Fez (Angus Cloud) hold hands after watching Stand By Me together, unaware of Faye's (Chloe Cherry) boyfriend Custer (Tyler Chase) stopping by to warn her about his "cooperating" with the cops — something that's certain to come to a head in episode 7.
Watch new episodes of Euphoria every Sunday at 9 p.m. ET on HBO and HBO Max.