'Euphoria' Season 2: Chloe Cherry Talks Faye Betraying Fez, Says She Doesn't Know 'Which Side to Be On'
Chloe Cherry plays Faye in 'Euphoria' Season 2, and she talked about her character's difficult decision of potentially letting Fez get arrested.
Euphoria Season 2 Episode 8 marks the season finale for the series, and fans are anticipating bad things may happen to Fez and Ashtray. In episode 7, Faye's boyfriend, Custer, arrived at Fez's house after telling Faye that he was working with the cops. This spells major trouble for Fez and Ash, though. Faye actor Chloe Cherry shared what she thinks of the situation and Faye potentially betraying Fez.
The 'Euphoria' Season 2 Episode 8 trailer shows Faye has to make a choice about Fez and Ashtray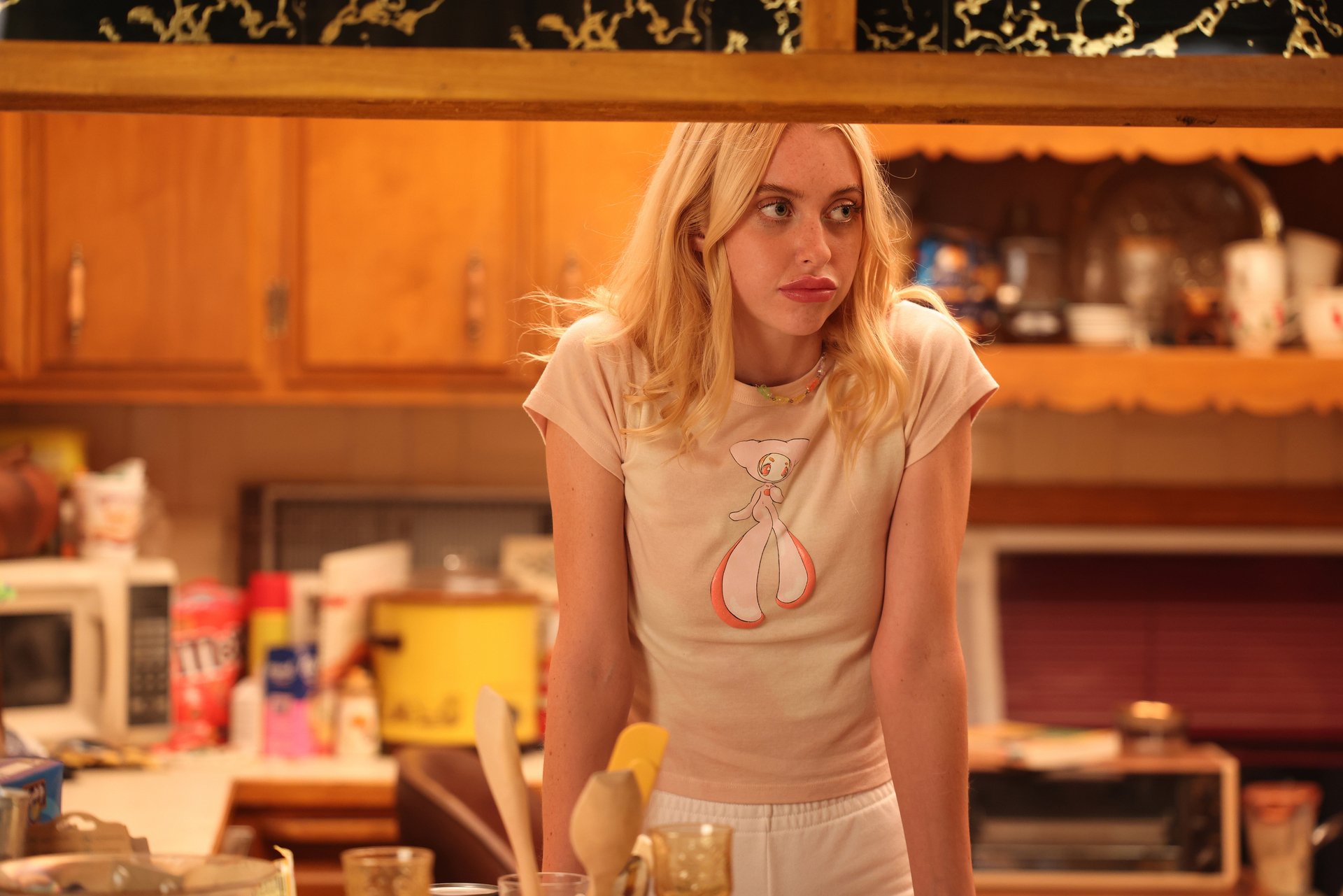 Chloe Cherry's character, Faye, was introduced at the beginning of this season of Euphoria. And the Euphoria Season 2 Episode 8 trailer shows trouble ahead.
Faye connects with Fez and Ashtray early in the season. She deals with drug addiction and stays at Fez's home. Over time, it's clear she becomes friendly with Fez. She helps him get ready for Lexi's play — though he never makes it to the high school.
Custer tells Faye he's working with the police to get Fez and Ash to take the fall for Mouse's death. Custer asks Faye to keep quiet about the situation — but she feels conflicted. By the end of episode 7, Ash sees her odd behavior, but she keeps quiet. And the trailer for the Euphoria Season 2 finale shows police sirens and Fez on the ground with blood on his shirt.
Faye actor Chloe Cherry talked about her character's difficult decision
Chloe Cherry is a newcomer to the Euphoria cast, and she was discovered after Sam Levinson reached out to her. This is her first major role in a TV series, too, as she was working in the adult film industry beforehand. Now, she's talking about her experience with the show and her character.
During an interview with Variety, Cherry says Faye feels the need for someone to "save" her. Initially, Custer saves her. But as she gets to know Fez and his kindness, her world becomes murky.
"She feels that her life is indebted to Custer and that she owes him something, but then she moves in with Fezco, and Fez ends up saving her, technically, because she had been passed out from heroin," Cherry explains. "He helps her and now Fez has been taking care of her, so there's tension because she doesn't exactly know which side to be on."
Does Fez die? Angus Cloud gave a clue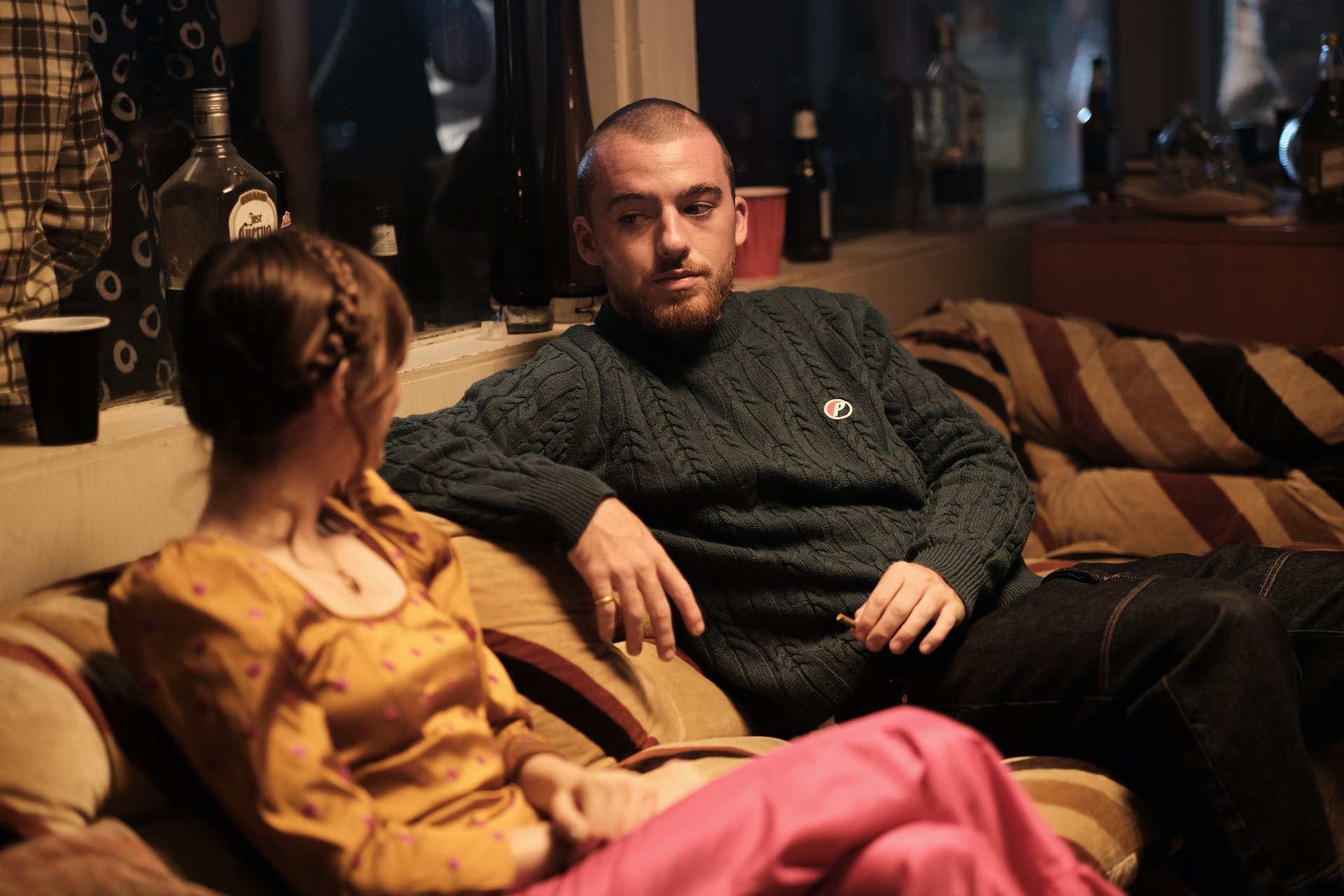 The Euphoria Season 2 Episode 8 trailer has fans concerned about what's to come for Fez. The blood on Fez's shirt as he's on the ground has viewers wondering if Fez dies.
So, will the season finale be the end for Fezco if Chloe Cherry's character doesn't warn him? Fez actor Angus Cloud talked to Complex about the possibility. "I mean, it's definitely possible," Cloud noted. "You have to be careful with who you let into your heart and who you trust." 
Fez has become such a fan favorite that fans would feel devastated by the loss. Additionally, we hope to see more Lexi and Fez romance in Euphoria Season 3. Some viewers also believe Fez lives through the finale but then sees Ashtray go down, prompting the yell seen in the trailer. We'll have to wait and see what happens.
Euphoria Season 2 Episode 8 airs Sunday, Feb. 27, 2022, at 9 p.m. EST on HBO Max.
Check out Showbiz Cheat Sheet on Facebook!