'Euphoria' Season 2 Episode 4: Sydney Sweeney Talks 'Risqué' Pink Swimsuit: 'I Wanted Something That Emulated Maddy'
[Spoiler alert: Euphoria Season 2 Episode 4 spoilers ahead.]
Euphoria Season 2 Episode 4 featured more of Cassie Howard's spiral over Nate Jacobs. Cassie and Nate started hooking up early on in the season, and she didn't tell her best friend and Nate's ex-girlfriend, Maddy Perez. In episode 4, Nate and Maddy started talking about getting back together, and Cassie put on an eye-catching pink swimsuit for Maddy's party to seemingly grab Nate's attention. Here's what actor Sydney Sweeney said about the suit.
'Euphoria' Season 2 Episode 4 features Cassie in a pink swimsuit at Maddy's birthday party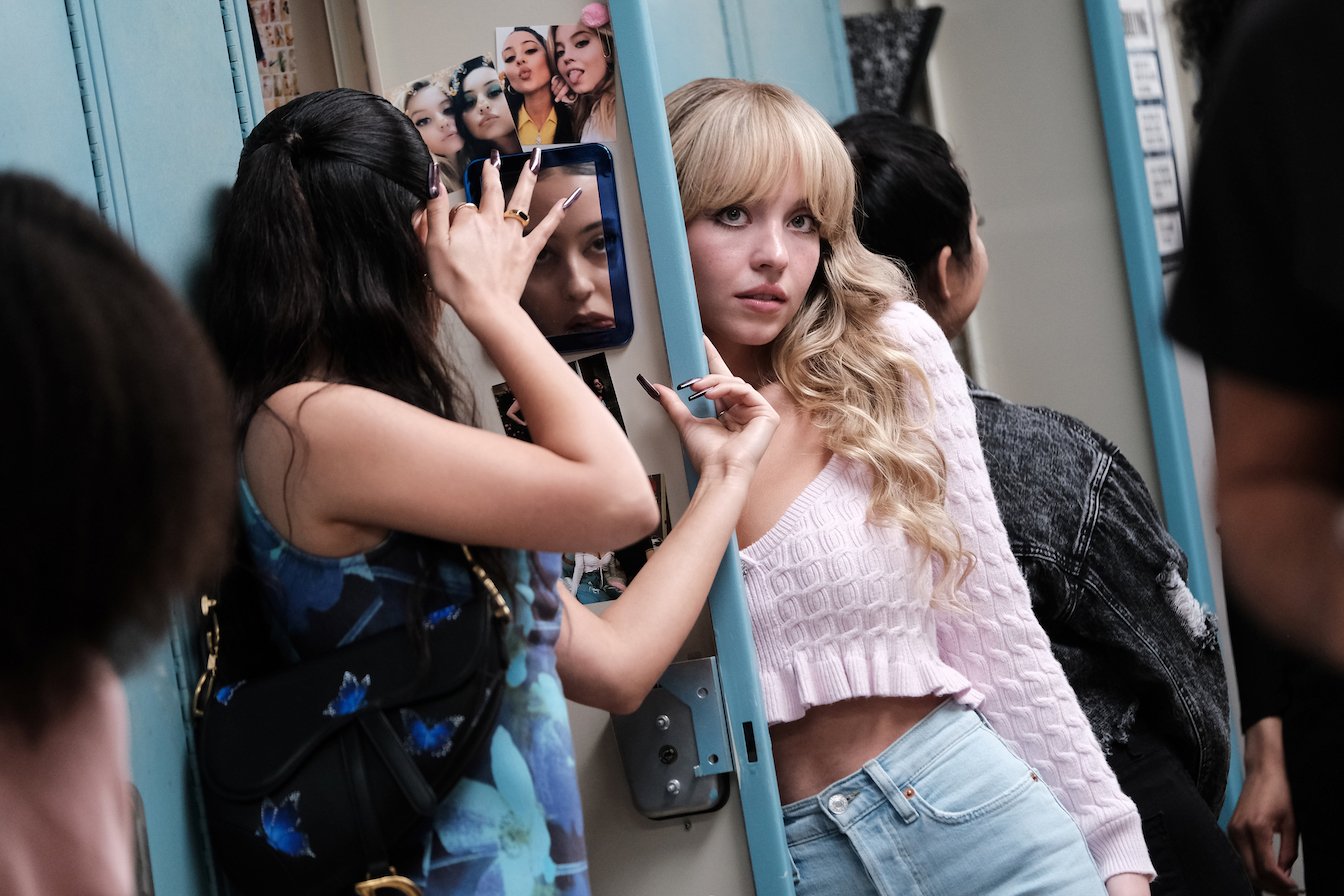 Euphoria Season 2 Episode 4 showed the further breakdown of Cassie and Nate's relationship. Early on in the season, Cassie and Nate looked like they were headed for a new love story in the wake of Nate and Maddy's breakup. But Nate seemed to have a change of heart. Whilst wooing Cassie, Nate was texting Maddy and telling her he loved her. This dynamic is made even more complicated with Maddy and Cassie being best friends.
During Maddy's birthday party in episode 4, Cassie could barely hold herself together. She drank too much alcohol to the point of projectile vomiting in the hot tub where she, Nate, and Maddy were all together. This resulted in her crying and screaming to Maddy that she was sorry. Maddy assumed Cassie referenced the vomiting, as she didn't know about Cassie and Nate's secret relationship.
Also during Maddy's party, Cassie made a notable costume change. She wore a pink one-piece swimsuit with plenty of sexy cutouts to get Nate's attention. But it caused her friends to worry.
"That was certainly a choice," Kat says as Cassie debuts her pink swimsuit.
Sydney Sweeney talked about the 'risqué' pink swimsuit and why her character wore it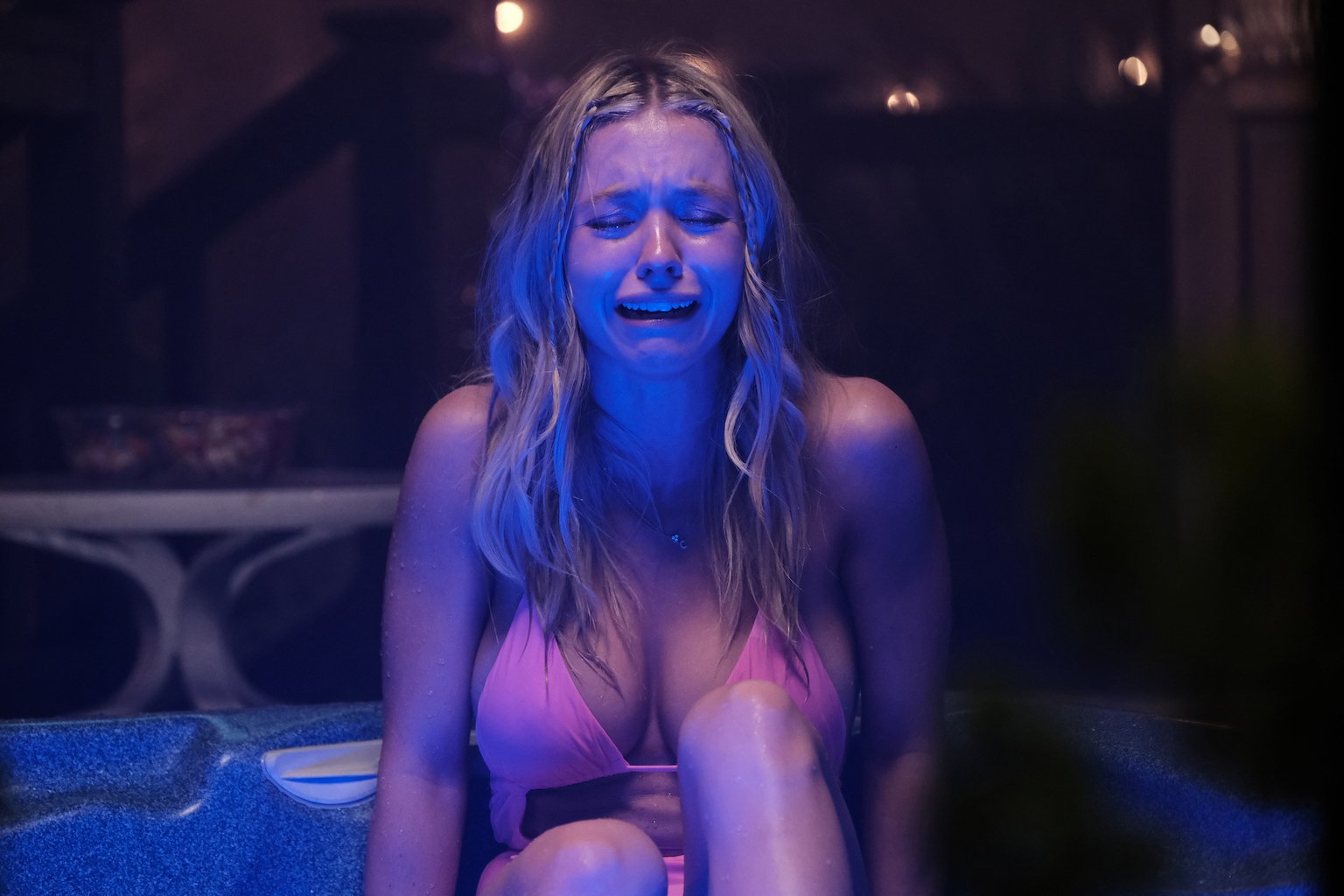 At the end of Euphoria Season 2 Episode 4, Cassie actor Sydney Sweeney and costume department head Heidi Bivens talked about Cassie's pink swimsuit she wore to Maddy's party.
"For the swim, we actually had another swimsuit planned," Bivens explained. "I always have extra stuff in my back pocket. You have to have stuff to go to because you never know what's gonna happen. That pink suit was actually something that was in my back pocket. A lot of girls these days are doing under-boob, so that's a thing."
"I wanted something that kind of emulated Maddy in a way," Sweeney added. "I was like, what is something that could be as risqué as possible, but not too far where it'd be like, this is ridiculous?"
Are Maddy and Nate dating in season 2? They haven't made their relationship official
What comes next for Cassie after the tragic happenings in Euphoria Season 2 Episode 4? Are Maddy and Nate together again, or will Cassie tell Maddy the truth?
It seems like the truth will eventually come out of Cassie. She could barely hold it together for Maddy's party. It also seems like Maddy and Nate are on the fast track to getting back together despite their fight about not making their relationship official just yet. Going into episode 5, Maddy and Nate are still not officially dating, but all signs point to them dating once more.
With this in mind, we're likely to see more of Cassie's breakdown as the season progresses. And we'll likely see more iconic outfits, too.
Check out Showbiz Cheat Sheet on Facebook!