'Euphoria' Season 2 Episode 7: New Photo of Lexi Dressed in Black Worries Fans
The Euphoria Season 2 Episode 7 teaser shows Lexi's play is on the horizon — and Rue, Cassie, Maddy, and the rest of her classmates are about to find out they've become characters on a stage. Fans have also become invested in Lexi and Fez's storyline, as the two have a sweet love story that we expect will develop further. But a new photo of Lexi from the upcoming episode posted by the costume designer has fans worried, as she's wearing an all-black outfit.
'Euphoria' Season 2 explores Lexi and Fez's relationship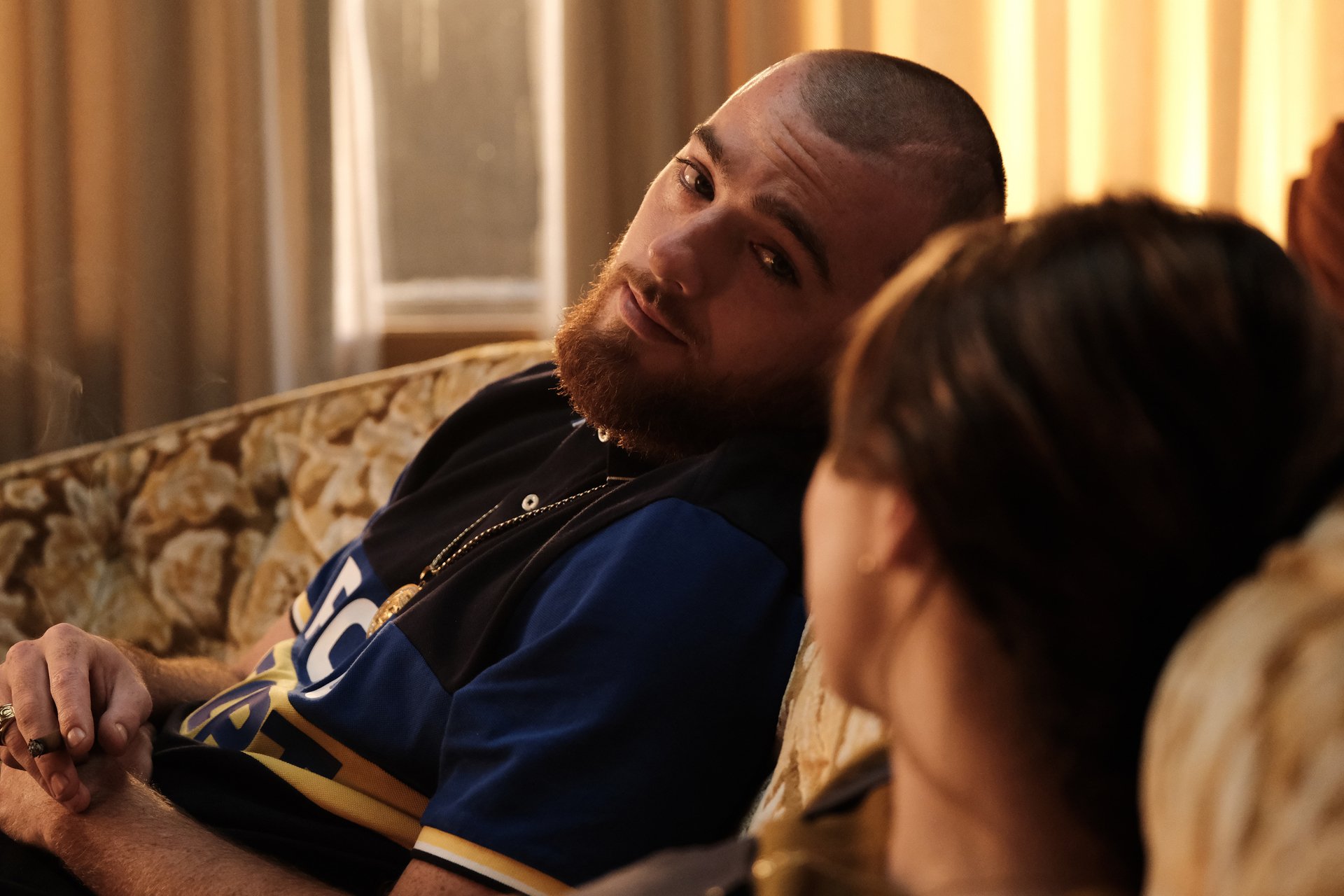 Euphoria Season 2 Episode 7 will further explore Lexi and Fez's romance. The two initially connected at a New Year's party early on in the season. Later, Lexi started to tell Fez about her play — and they discovered they both adore the same film, Stand By Me. They watch the film together in a sweet scene that takes place at Fez's home.
The Euphoria Season 2 Episode 7 teaser opens with Lexi speaking about her life — and it then cuts over to Fez holding roses and dressing up in a tux. It's clear Fez anticipates seeing Lexi's play during the episode.
"Of course I'm gonna be there," Fez tells Lexi over the phone. "I'm gonna be sitting in the front row, shorty."
The trailer then shows Fez doesn't make it to Lexi's play. And it seems like he and Ashtray might run into trouble with past drug dealers and Faye's boyfriend.
A still from 'Euphoria' Season 2 Episode 7 shows Lexi dressed in black — and fans are concerned
Something certainly might happen to Fez in Euphoria Season 2 Episode 7 given what occurs in the teaser. Additionally, Lexi utters a few telling words. "I always had this feeling, that at any moment, something horrible was about to happen," she says.
In addition to the clues in the teaser, some fans are concerned for Lexi after a still photo posted by the Euphoria costume designer. Heidi Bivens posted a photo of Lexi wearing all black to her Instagram Stories.
Some fans on Reddit think the photo shows Lexi in all black because she's acting in her play, as she's also in full makeup and seemingly reading a book onstage. But the photo could have a double meaning. Perhaps something bad happens to Fez, which would also make Lexi wear all black.
"Hyperventilating at her dressed in black," a Reddit user wrote.
"It's part of the play!" another Reddit user noted. "She has so much makeup on — it has to be part of the play!"
"Funeral … wake …," another fan warned.
Fans will finally see Lexi's play in the upcoming episode
Lexi's talked about her play throughout this season of the show, and Euphoria Season 2 Episode 7 will finally bring the play to life. The teaser shows other actors portraying Cassie, Maddy, Kat, and Rue, among others, for the play. And it's clear the subject matter is going to shock the friend group.
"I'm getting anxious it's gonna upset people," Lexi's voiceover states.
"Why would anyone be upset by it?" Fez asks.
"Wait … is this f***ing play about us?" Maddy then asks as she's watching the play as an audience member.
In addition to the play, it looks like Maddy and Cassie have a confrontation over Nate. And, of course, Rue's sobriety and dealings with Laurie will come back into the spotlight.
Euphoria Season 2 Episode 7 airs Sunday, Feb. 20, 2022, at 9 p.m. EST on HBO Max.
Check out Showbiz Cheat Sheet on Facebook!