'Euphoria' Season 2 Episode 8: Angus Cloud Alludes It's 'Definitely Possible' Fez Dies
The 'Euphoria' Season 2 Episode 8 trailer shows there's trouble ahead for Fez. Here's what Angus Cloud said about his character's fate.
[Spoiler alert: Euphoria Season 2 Episode 7 spoilers ahead.]
Euphoria Season 2 Episode 7 had fans worried for Fezco. Fez and Lexi hit it off early on in season 2, and he seemed excited to see her play. Unfortunately, he never made it to the play — and it's unclear exactly what went down at his house once Custer arrived to talk to Faye. So, does Fez die in Euphoria Season 2 Episode 8? Here's what Angus Cloud said about the potential for his character's demise.
The 'Euphoria' Season 2 Episode 8 trailer shows Fez with blood on his shirt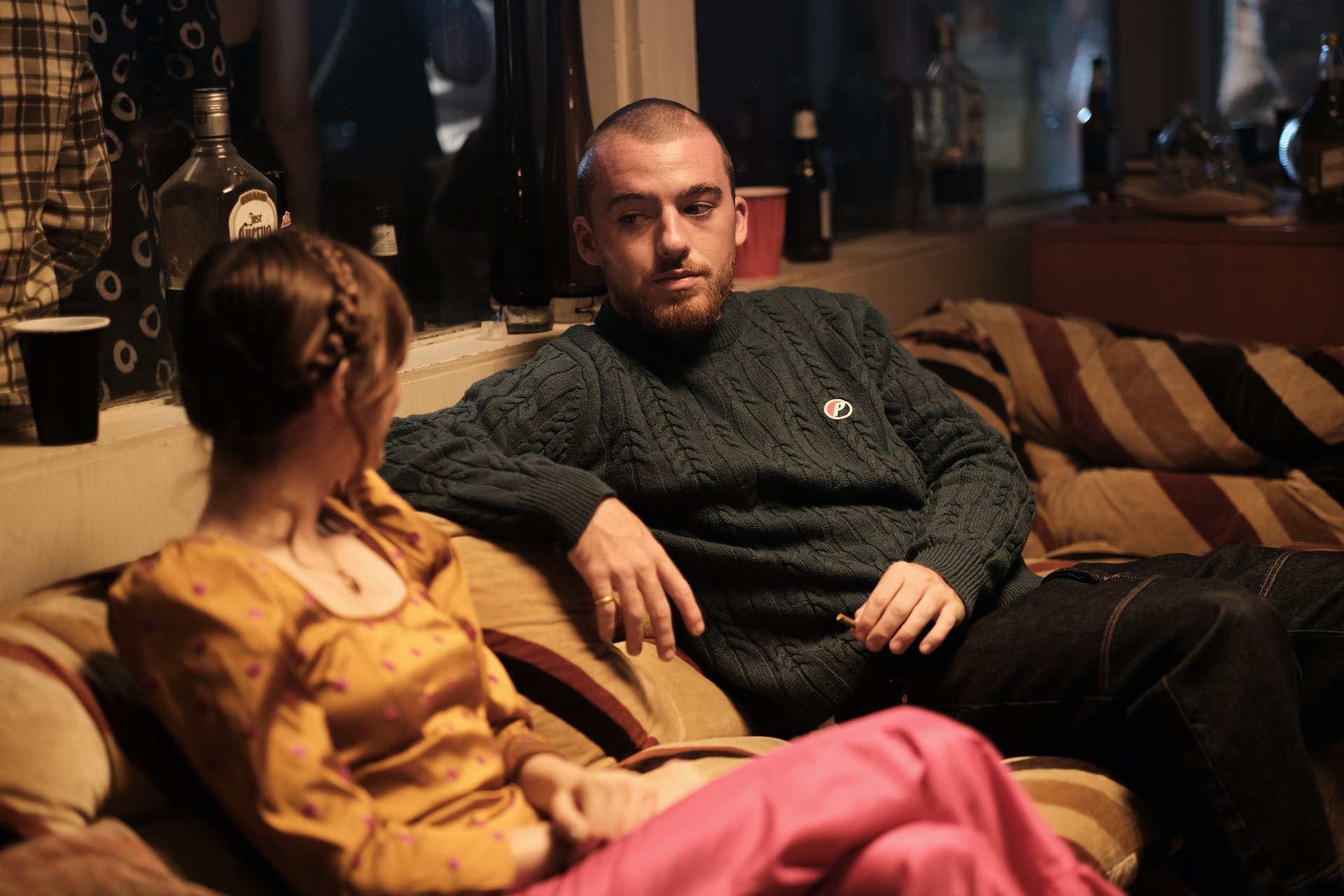 The Euphoria Season 2 Episode 8 trailer has fans concerned for Fez's future. In episode 7, Custer came to his house to talk to Faye about his plan. Because Ashtray killed Mouse, Custer wants to rat Fez and Ash out to the police for the crime. Custer and Faye's suspicious activity was observed throughout episode 7 by Ash. Fez was also planning on attending Lexi's play and giving her roses, but it's clear he never makes it there.
So, what happened to Fez? Given the trailer for episode 8, it looks like the police come knocking on Fez's door. Police sirens and lights are seen throughout the promo for the finale, and Fez is also on the ground yelling. He has blood on his shirt, too, though it's unclear if the blood belongs to him.
More clues from the promo show Fez banging on a door in his house while in his suit. Faye also looks bewildered and drops a glass on the floor.
Does Fez die? Actor Angus Cloud talks about the possibility
Does Fez die in Euphoria Season 2 Episode 8? Fans fear for his future given what the trailer holds. And Fez actor Angus Cloud also talked about the possibility of his character's death.
During an interview with Complex, the interviewer asked Cloud if Fez's kindness and compassion will lead to his "demise."
"I mean, it's definitely possible," Cloud said. "You have to be careful with who you let into your heart and who you trust." 
Cloud talked about the greater conversation of good vs. bad, too. "Not all your actions define you," he noted while speaking of his character. "I've said it before, good people are forced to do bad things. The question is, like, if you got a starving family, if you go steal some f***ing apple off an orchard to f***ing save your family, does that make you a bad person for stealing an apple or a good person for taking after your family? It's not black and white."
If Fez doesn't die, fans think Ashtray could see his demise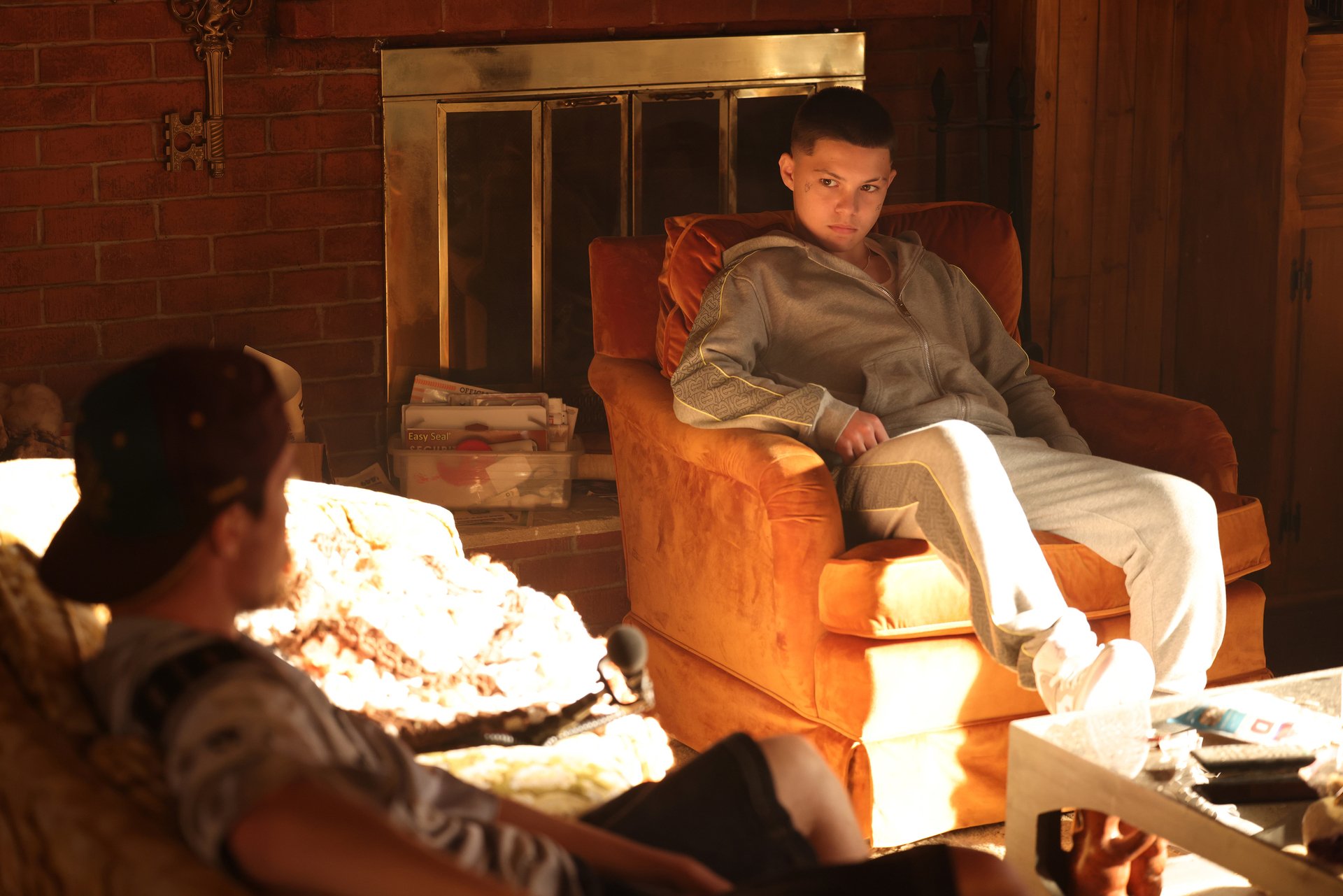 Fans adore Fez, and they'd hate to see him go in Euphoria Season 2 Episode 8. Currently, Fez has a number of unfinished storylines too. Viewers want to continue to see him and Lexi develop their relationship, and we have a feeling he may have to help Rue get out of her dealings with Laurie.
If Fez survives, there's still a chance he could experience serious grief and consequences for past actions. Some fans believe Ashtray will be the one to die in episode 8. Ash killing Mouse previously may have put him in a bad situation going forward. And if Ash dies, this could seriously change the course of Fez's life.
Euphoria Season 2 Episode 8 airs Sunday, Feb. 27, 2022, at 9 p.m. EST on HBO Max.
Check out Showbiz Cheat Sheet on Facebook!