'Euphoria' Season 2 Episode 8 Trailer Puts Rue Back in her Father's Hoodie
The 'Euphoria' Season 2 Episode 8 trailer shows Rue is once again wearing her father's iconic hoodie. Here's more about her relationship with the clothing.
The Euphoria Season 2 Episode 8 trailer previews what's in store after Lexi's play about the lives of her friends and family. Episode 7 featured more of Rue and Lexi's backstory, including a few moments of their friendship after Rue's father's death. Now, the season finale teaser shows Rue back in her father's hoodie talking about his death. Here's what the trailer shows.
How did Rue's dad die in 'Euphoria'?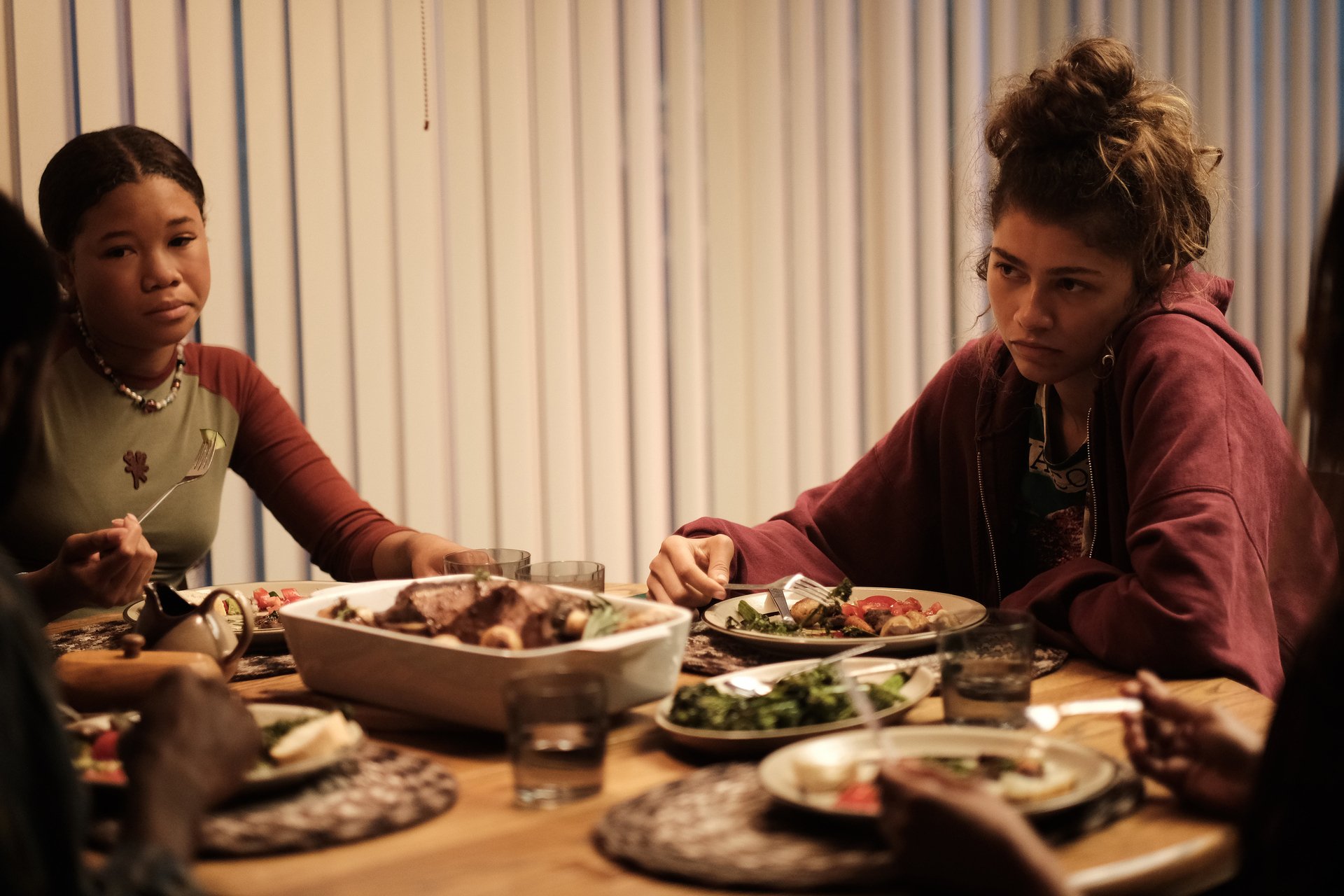 The Euphoria Season 2 Episode 8 trailer shows Rue in the middle of two bouquets of flowers talking to her friends — and it's clear she's talking about her father's death. "When you died, it didn't feel real," Rue tells her friends. "It felt like a movie. And this is the part where the character never recovers." From the way the scene is shot, it looks like Lexi might reference this in her high school play.
So, how did Rue's dad die? In the first season, it was revealed he died from cancer prior to the events that took place, Elite Daily notes. The clues sprinkled throughout the two seasons show Rue had a close relationship with her father. The final scene of the first season also showed Rue hugging her father and him kissing her on the forehead, which had some fans convinced meant Rue had either actually died in real life or hallucinated the experience from her drug usage.
The 'Euphoria' Season 2 Episode 8 trailer shows Rue wearing her father's hoodie
Fans might notice this important detail in the Euphoria Season 2 Episode 8 trailer. While speaking to her friends, Rue's wearing her father's maroon hoodie. In the first season, it was revealed that the hoodie belonged to Rue's father. Bustle notes a flashback from the end of the first season showed Rue taking the maroon hoodie off of her father's bed after his death.
Eagle-eyed fans likely noticed Rue wears the maroon hoodie all the time. The pilot episode of the series shows Rue in the maroon sweatshirt while she's in the car with her mother and sister. Additionally, a flashback reveals Rue's father wore the hoodie when Rue was born. This adds extra significance to the article of clothing.
Zendaya also has a special connection to the hoodie. On Aug. 4, 2019, she tweeted, "Wore Rue's hoody today, haven't worn or washed it since we wrapped. Safe to say I'm deep in my feels lol."
Will Rue's mom and Ali date in the future?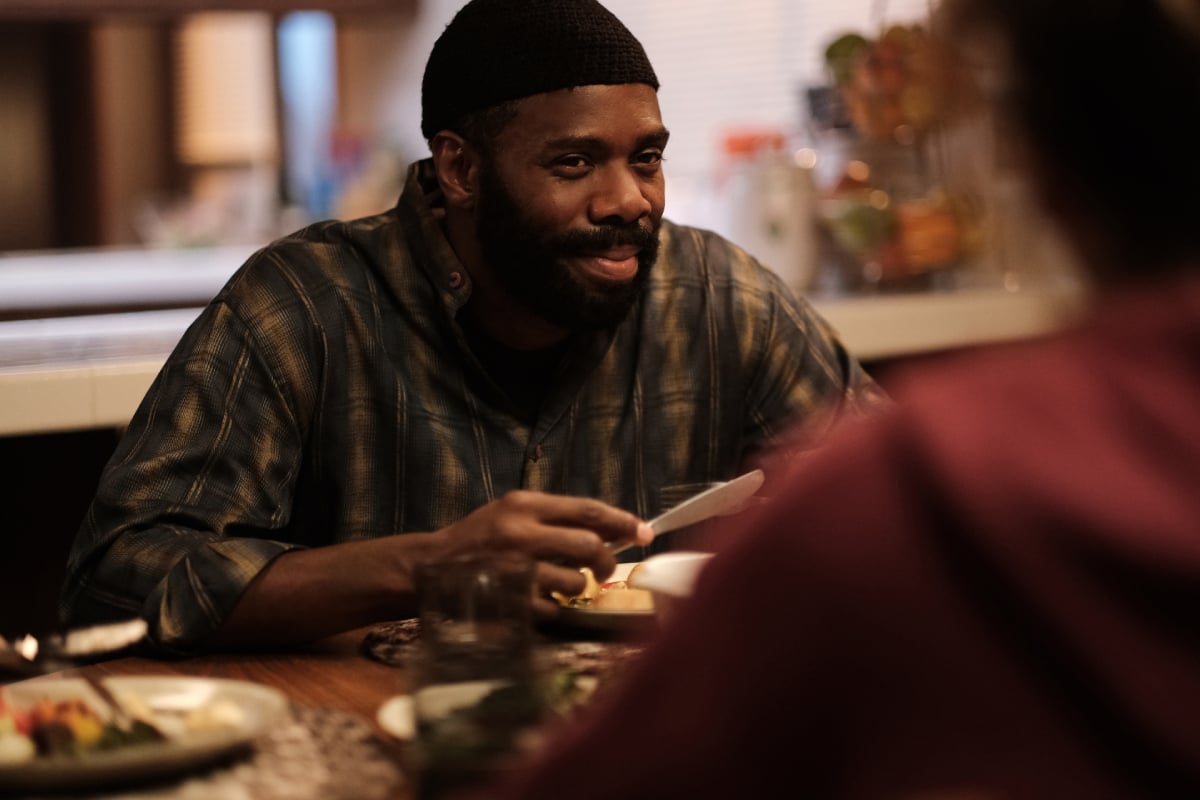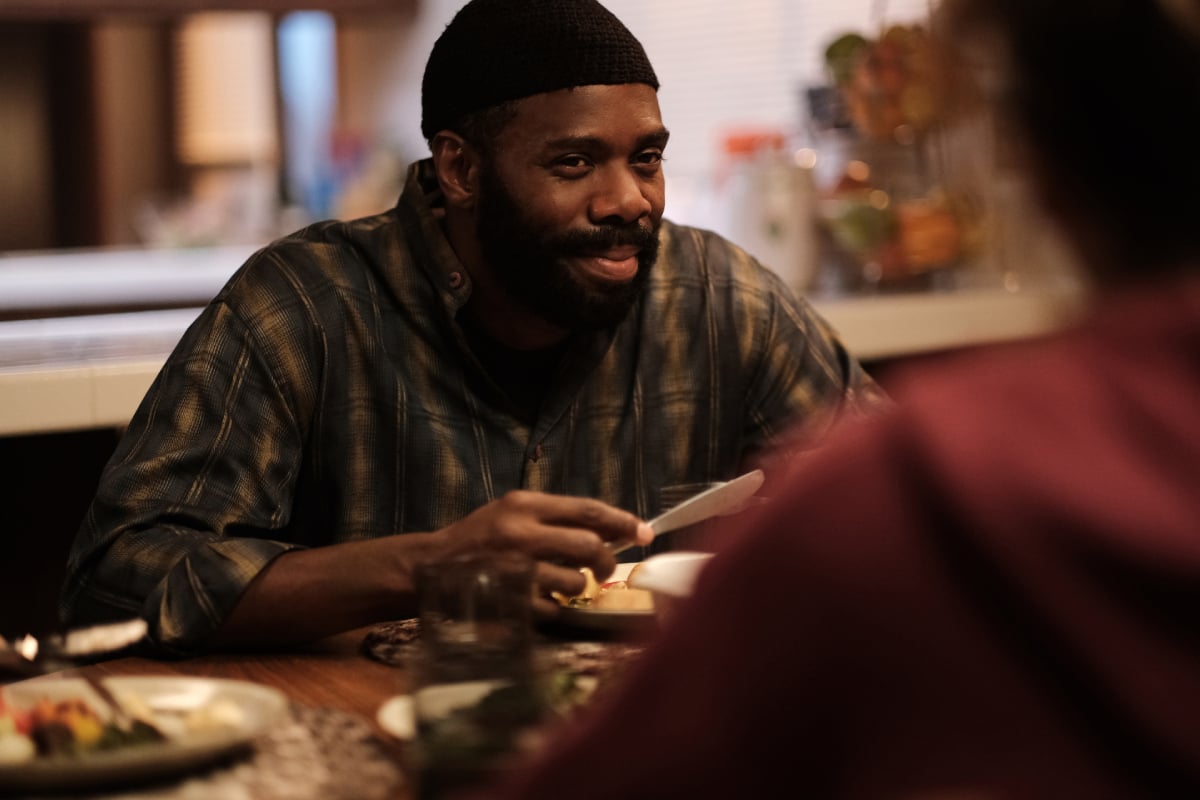 It makes perfect sense for fans to see Rue in the infamous hoodie for Euphoria Season 2 Episode 8. And while Rue is still mourning her father, her mother might be ready to move forward. Rue's mother, Leslie, and Ali seemed to form a deep connection over Rue's relapse and sobriety.
Will Leslie and Ali continue to form a relationship? Fans would love to see it, and Ali actor Colman Domingo spoke to Esquire about their mutual attraction. "I love when Nika [King, who plays Leslie] turned around and said, 'Oh, he's handsome,' [because] I think it's great for Nika's character to know that she's more than just Rue's mum," Domingo noted. "She can identify a good-looking man when she sees one! And I think there was a little bit of glint in Ali's eye."
It's difficult to say how Rue would feel about her mother moving forward and dating again. But with Ali as such a good influence in Rue's life, it might be a perfect idea.
Check out Showbiz Cheat Sheet on Facebook!