'Euphoria' Season 2 Finale Has Fans Mourning [SPOILER], but the Character Might Not Be Dead
Euphoria's Season 2 finale, "All My Life, My Heart Has Yearned for a Thing I Cannot Name," left viewers heartbroken regarding one beloved character's fate. But the actor who plays that character has some thoughts on where the character might end up in season 3 of the HBO series. 
[SPOILER ALERT: This article contains spoilers about Euphoria Season 2 Episode 8.]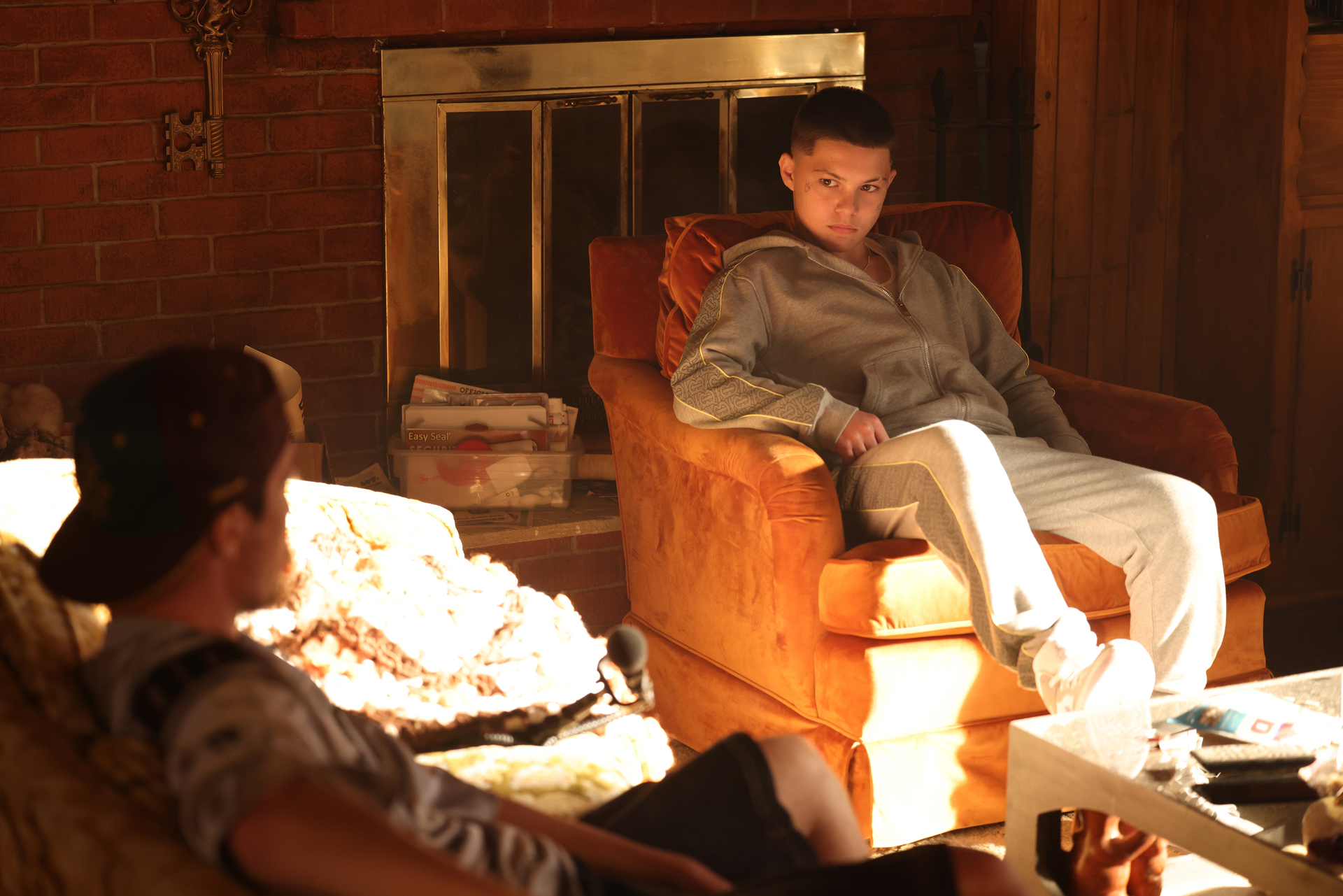 'Euphoria' Season 2 Episode 8 recap
"All My Life, My Heart Has Yearned for a Thing I Cannot Name" showcases the end of Lexi Howard's (Maude Apatow) play. The students of East Highland High are confused when Lexi's sister Cassie (Sydney Sweeney) interrupts the show to confront her, which results in a tussle between Cassie and Maddy (Alexa Demie).
Meanwhile, Fezco (Angus Cloud) and Ashtray (Javon Walton) play a large role in the Euphoria Season 2 finale. They're dealing with Custer (Tyler Chase), who is working with the feds to bust the drug-dealing duo. Catching on to Custer's plan, Ash stabs him in the neck without hesitation.
In a panic, Fez promises to take the blame for the crime, but Ashtray refuses. Instead, he locks himself in the bathroom armed with heavy artillery, ready for the cops to bust down the door.
Caught in the middle of a chaotic shootout, Fez gets hit with a bullet. Ash takes down an officer only to watch a red dot settle onto his forehead. A gunshot is heard, leaving many fans assuming Ashtray is dead. But we don't actually see where the bullet lands.
'Euphoria' fans memorialize Ash after his apparent death in the season 2 finale 
As one of Euphoria's beloved characters, it didn't take long for fans to mourn Ash on Twitter. "Ashtray was like..I'd rather die than end up in foster care," reads one tweet. 
"ASHTRAY WHY WOULD YOU DO THAT," tweeted another fan, upset with Ash's refusal to come out of the bathroom and surrender. "I just … I need a minute," said another Twitter user. 
"Appreciation post for Angus and Javon," tweeted another Euphoria fan regarding Fez and Ashtray in the finale. "They really did nailed this episode." Yet another Twitter user celebrated the character's "ride or die" attitude throughout the HBO series. "RIP ashtray the truest definition of 'ride or die' out there," they said in a tweet. 
Did Ashtray die in 'Euphoria' Season 2? Javon Walton weighs in
While the season 2 finale of Euphoria showed a gun pointed at Ashtray's head, Walton has high hopes about his character still being alive when season 3 rolls around. Because we didn't see what happened to Ashtray in the finale, Walton can see him playing dead and spending season 3 of Euphoria on the run.
"Man, I just hope he's alive," Walton told Esquire. "Because I'm sure he didn't just get shot one time by taking cover in the bathtub and getting shot through the wall."
If Ash does end up surviving, Walton can see him fighting to be with his brother, who will likely be in jail when Euphoria Season 3 kicks off. "You know that Fez needs Ash, and Ash needs Fez," he continued. "They both really rely on each other, so it's going to be really hard for both of them."
Watch Euphoria Seasons 1 and 2 on HBO and HBO Max.
RELATED: 'Euphoria': Eric Dane's Experience 'Leading a Double Life' Lends Itself to Playing Cal Jacobs