'Euphoria' Season 2 Finale: Fans Are Scared About the Aftermath of Lexi's Play
There's a lot of stressful speculation surrounding the season 2 finale of Euphoria. From Fezco's (Angus Cloud) fate to Nate's (Jacob Elordi) reaction to Lexi's (Maude Apatow) play, a lot could unfold in "All My Life, My Heart Has Yearned for a Thing I Cannot Name." Here's what fans are most worried about happening in the conclusion of the HBO series' sophomore season as a result of Lexi's play.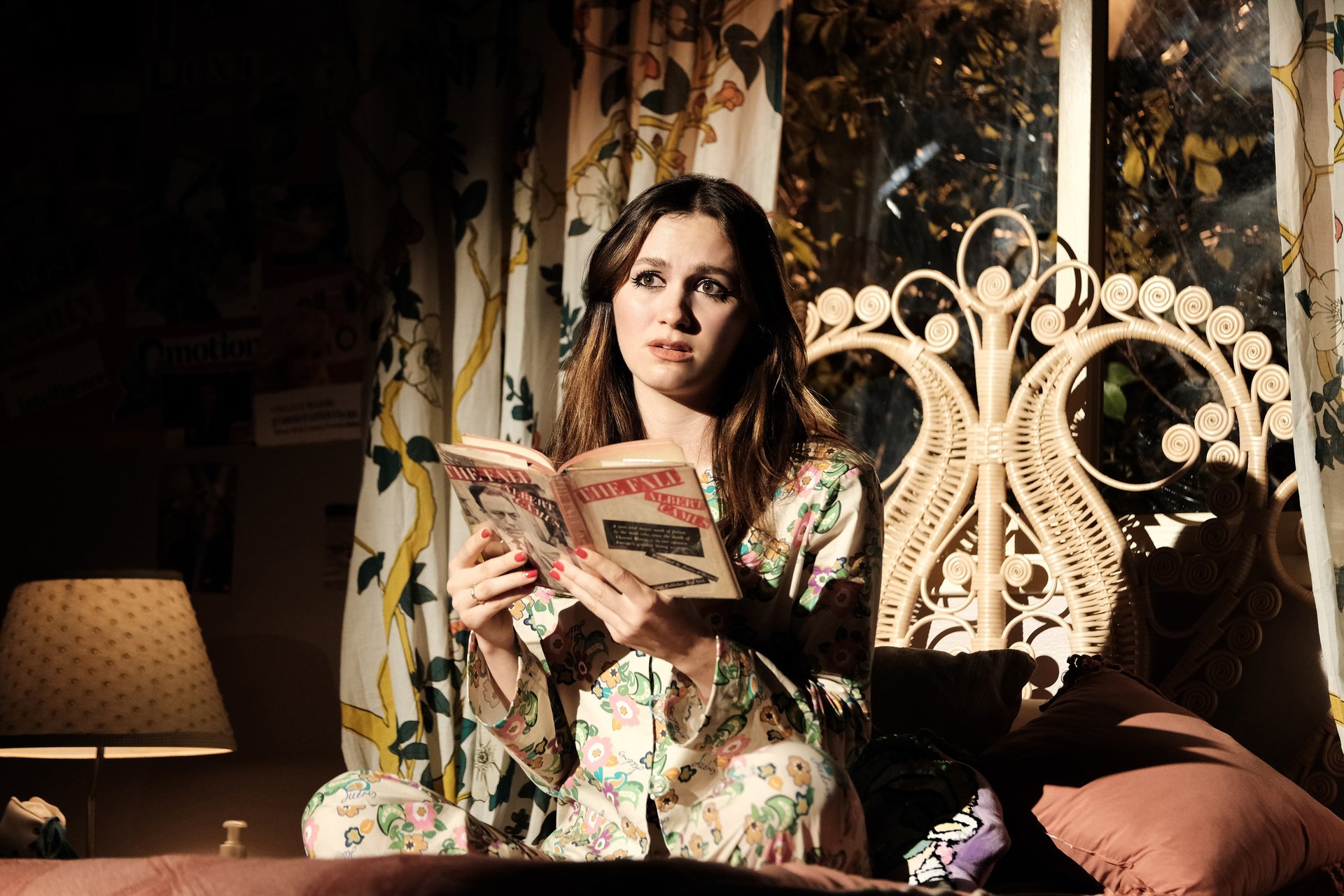 Austin Abrams thinks Nate Jacobs might have it out for Ethan after Lexi's play
Lexi's play Our Life debuts in episode 7, "The Theater and Its Double." The play focuses on Lexi's relationships with her sister Cassie (Sydney Sweeney), Rue (Zendaya), Maddy (Alexa Demie), and Kat (Barbie Ferreira), as represented by the fictional versions of those characters. 
A fictional Nate Jacobs is also in the production, played by Ethan. His character turns down Marta (Maddy's theater double) to work out with his male friends in one scene. Their workout turns into a sexualized dance routine set to Bonnie Tyler's "I Need a Hero."
As Abrams revealed to Entertainment Tonight, Ethan believes "it takes a lot of guts to be doing what Lexi is doing." Like many fans, his character is concerned about the backlash from Nate. Said Abrams: "Nate … obviously is a violent guy."
'Euphoria' fans think Nate might hurt someone aside from Ethan in the season 2 finale 
At the end of "The Theater and Its Double," Nate storms out of the auditorium embarrassed. Cassie tries to console Nate, but he ultimately tells her to move out, blaming her for the play since Lexi is her sister. 
"Anyone else scared for Ethan?" a fan asked on Reddit. Aside from the original poster, most fans are concerned about Lexi and Cassie feeling Nate's wrath in the finale. 
"Nah, Nate seems to only f*** with people he has some kind of dirt on," said one Redditor. Another Reddit user added:
"[Nate] confronting Ethan/Lexi would be a pretty stupid choice. He looked more hurt than angry [and] definitely wouldn't want to make it a bigger issue or look vulnerable in front of them again. If anything, I feel like the other jocks would be the ones coming for the members in the musical once the news about the play spreads."
"Nate seemed to blame Lexi for it more than any of the actors in the play," said another comment. Fans will have to tune in to see where Nate's anger lands.
More 'Euphoria' Season 2 finale theories about the impact of Lexi's play 
Meanwhile, other fans fear what Cassie might do to her sister in "All My Life, My Heart Has Yearned for a Thing I Cannot Name." They think Nate won't immediately react to Lexi's play at all.
Instead, one Reddit user thinks Cassie will respond strongly and have "her big breakdown." Another Euphoria fan thinks Cassie might beat Lexi up. "First everyone has their phones out in the promo, but then you see Jules face and others look horrified," they wrote in the thread, surmising they're watching a fight between siblings.
Fans will have to tune in to the Euphoria Season 2 finale to find out how it all plays out. Watch Euphoria on HBO Sunday night at 9 p.m. ET or stream the episode on HBO Max.